READ ALL STORIES
3 Stylish Garment Rack Storage Ideas!
Posted on April 7th, 2016
Whether you're looking for a new DIY project or hoping to creatively repurpose furniture from around the house our A-frame garment rack is perfect for saving space in your wardrobe, bathroom and living room.

Add extra storage and character into any space in an instant with these simple ideas...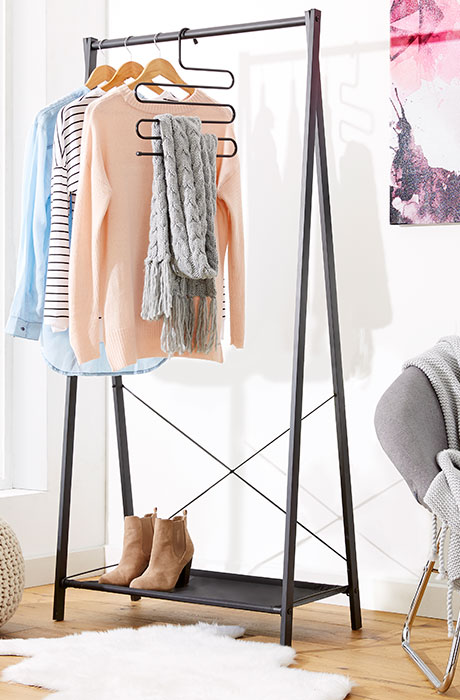 Wardrobe Display
Don't let limited wardrobe space cramp your style- turn your favourite outfits into a display with our A-frame garment rack. Perfect for jackets, bags and other wardrobe essentials, the rack is portable and adjustable providing extra hanging space.
Bathroom Storage
Whether your setting up for a new guest or looking to save some space our A-frame garment rack is perfect for drying towels, hanging bathrobes and holding shower caddy essentials. For new guests pop a small basket with fresh towels, soaps and a loofa on the base shelf.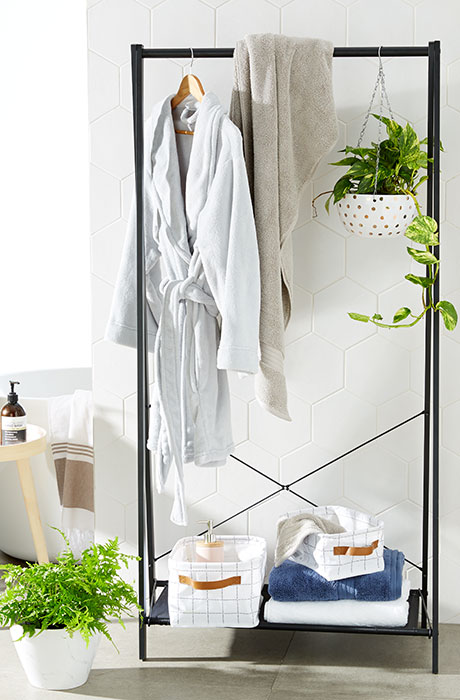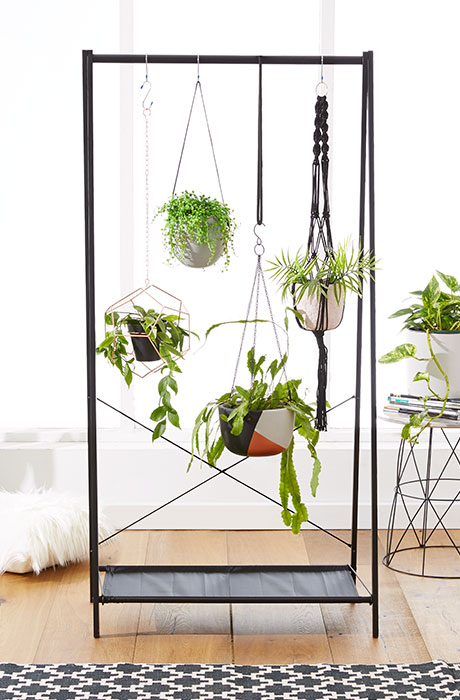 Living Room Statement Piece
Nothing breathes life into a living space like plants do! Get creative and make an eye-catching statement piece by hanging your favourite plants from our A-frame garment rack. Place near the kitchen when planting herbs for easy access, or near a window in your living room to display your favourite succulents. Hang plants at different heights to add depth and interest.
Please note: The products featured in this story are available to purchase in store from 7th until 20th April 2016.
MORE STORIES