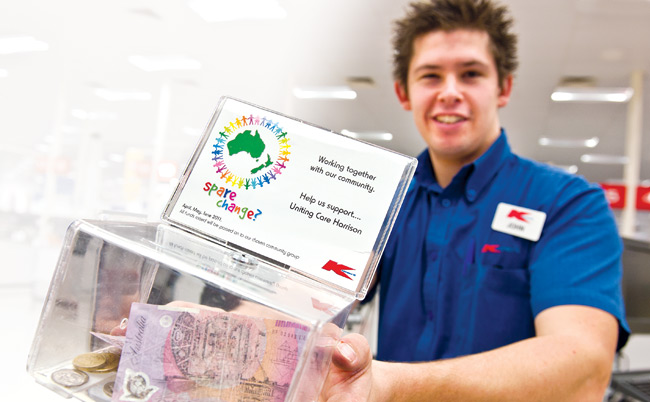 Through donations made at coin collection boxes at Kmart store registers through the year, customers have been helping provide support to wonderful community groups and charities including Variety, the Children's Charity, TLC for Kids and Think Pink Foundation. Last year a total of $1,056,893 was raised at store registers across Australia and New Zealand and passed onto our charity partners.
This year the beneficiaries are:


Variety the Children's Charity

Variety, the Children's Charity is a national not-for-profit organisation empowering children who are sick, disadvantaged or who have special needs. Variety are able to offer three core programs: freedom, care and future. Through three core programs Variety, the Children's Charity deliver a unique range of goods and services to assist with the specific needs of individual children, across a diverse spectrum of physical, emotional and financial conditions. For more information on Variety, the Children's Charity please visit www.variety.org.au

Kmart Wishing Tree Appeal & The Salvation Army

Celebrating the 25th anniversary of the Appeal, the Kmart Wishing Tree, along with our charity partner the Salvation Army will continue to collect gifts on behalf of Australian and Kiwi families doing it tough. For those busy shoppers that are unable to donate a gift, coin collection boxes are available at every register to drop spare change in, or add a contribution to their shopping bill.