planet
Our goals
Together we can better minimise or eliminate the environmental impact of business practices every day in every way.
Our Planet goals are to:
Use natural resources responsibly
Reduce, reuse and recycle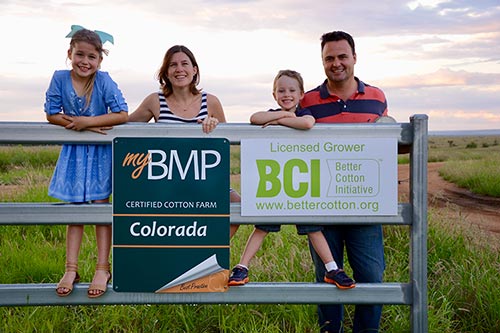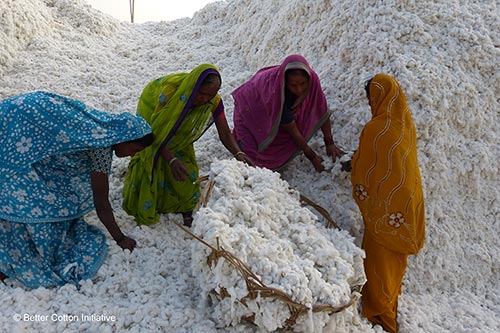 Our targets
By July, 2019, 100% of cocoa ingredients used in Kmart brand products will be sourced through a sustainable cocoa standard.
By July, 2020, 100% of cotton used in Kmart brand and licensed brand products will be sourced through a more sustainable cotton standard.
By December 2020, we will reduce average store energy use (and therefore greenhouse gas emissions) by at least 20%.
By December 2020, we will reduce our waste to landfill in stores as a percentage of units sold by at least 30%.
Our progress
Use natural resources responsibly
Population growth, climate change and pollution are leading to increased pressure on the planet's resources. As a large retailer, we have a responsibility to use energy efficiently across our operations and to source materials more sustainably. We are also partnering with our suppliers to reduce our environmental footprint through improved management of energy, water, waste, waste-water and chemicals.
In the past year, we continued our roll-out of energy efficient lighting. As at 30 June 2017, LED lighting had been installed at 66 stores (30% of all stores) with an average energy reduction of 27.1%. The remaining 48 eligible stores will be completed by the end of the 2017 calendar year.
We have also established a dedicated function to monitor and manage energy use and costs across our stores and distribution centres. The Kmart Energy Centre commenced operations in January 2017 and provides a range of services including: continuous monitoring of energy use and demand; energy event and demand response; benchmarking of sites to identify best practice and poor performance; tariff management and optimisation; and business case development to support further investment in energy efficiency initiatives.
As part of our commitment to use natural resources responsibly, in the past year we developed a sustainable materials strategy and roadmap, with cotton, cocoa, palm oil, wood and pulp, down and feathers, plastics and polyester identified as priority materials for our business.
Building on the strategy, Kmart has set long-term targets to transition to more sustainable sources of cocoa and cotton (see our targets listed above). Cotton is a particularly important material for Kmart and supports the livelihoods of over 250 million people around the world. The cotton industry has made significant investments and improvements in resource efficiency and sustainable farming practices in the past decade, but there remain social and environmental challenges in some countries, such as high pesticide and water usage.
As part of our commitment to source cotton more sustainably, Kmart has recently become a proud member of the Better Cotton Initiative (BCI). The BCI exists to make global cotton production better for the people who produce it, better for the environment it grows in and better for the sector's future. The BCI standard will be Kmart's primary mechanism for achieving our 100% more sustainable cotton commitment. We will also consider recycled cotton, organic cotton and myBMP certified Australian-grown cotton as part of our commitment.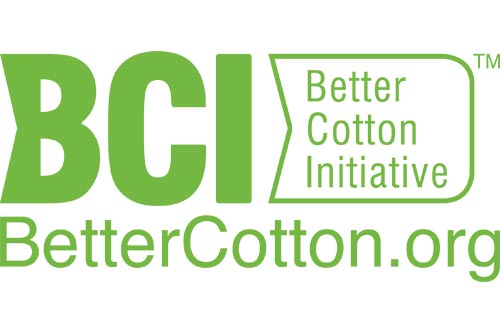 We are also in the process of developing a sustainable factories strategy, with the intention of launching a long-term plan in the next twelve months.
Reduce, reuse, recycle
We are focused on reducing our waste-to-landfill in stores, minimizing our packaging and partnering with our customers to reuse or recycle products and packaging where possible at the end of their useful life.
To achieve our target of a 30% reduction in waste-to-landfill, we are working to improve our current waste management system in stores, including better separation and recycling of flexible plastic and cardboard, and the reduction of polystyrene packaging.
In the past year, Kmart increased its focus on packaging reduction through its supply chain. This included a focus on reducing or eliminating all forms of cardboard packaging and replacing it with reusable PVC bags. To date, the initiative has been rolled out to more than 75% of apparel suppliers, and is currently being trialled with soft home suppliers. Building on this experience, we aim to set a long-term target to reduce cardboard usage across our supply chain in the next year.
Longer-term, we are looking at further ways to engage our customers and community to reduce, reuse and recycle. An example of this is our partnership with MRI, along other Wesfarmers divisions, to provide a free recycling service for households and small businesses to dispose of unwanted televisions, computers and computer products (such as printers, keyboards and mice), regardless of their age or brand.