READ ALL STORIES
$8 Trans-seasonal Tees For The Kids
Posted on February 1, 2016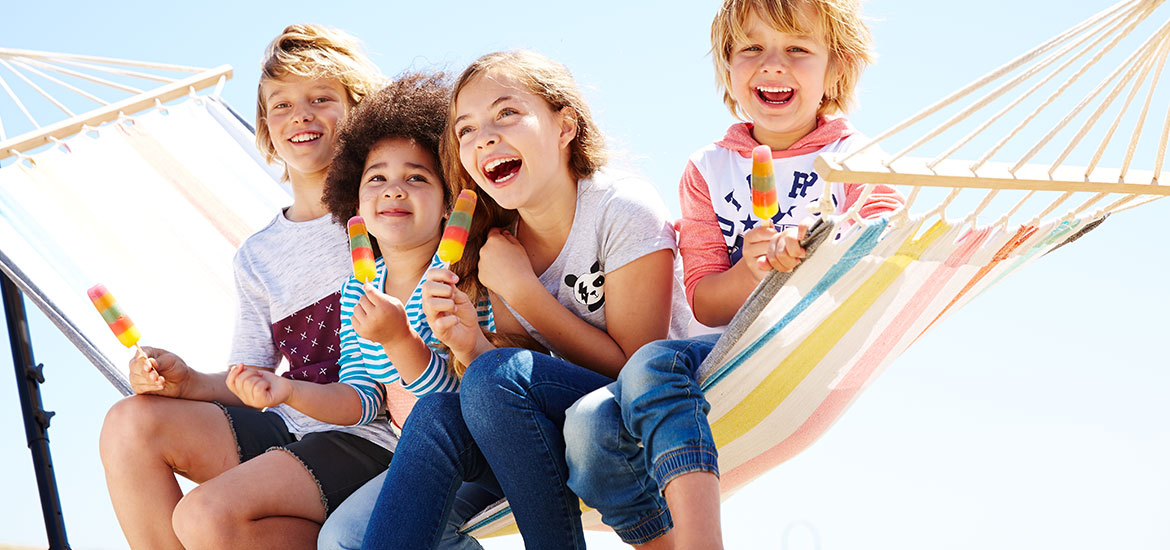 Keep the kids comfortable as they play on both warm and cooler days with our top picks for trans-seasonal children's wear…
Comfortable Tees And Hooded Crews
Lightweight long sleeve tees and hooded crews with statement prints and patterns are perfect for play. These items will also keep your little one protected from the wind and sun while remaining cool. For older kids relaxed fit pocket tees are an easy match for jogger shorts and denim bottoms.
Knit Pants, Jeans and Jogger Shorts
Introduce the little kids to knit pants and elasticised jeans! Knit pants look like denim but are made with a soft knit fabric, which is perfect for trans-seasonal weather. Jeans with an elasticised-waist and ankles are great for extra stretch and movement as they play. If the older kids insist on wearing shorts, try an on-trend urban supply jogger, which is a slightly looser cut with an elastic waist for extra comfort and fit. For older girls our trending high waisted jeans are perfect for day wear and look great with a simple pocket tee.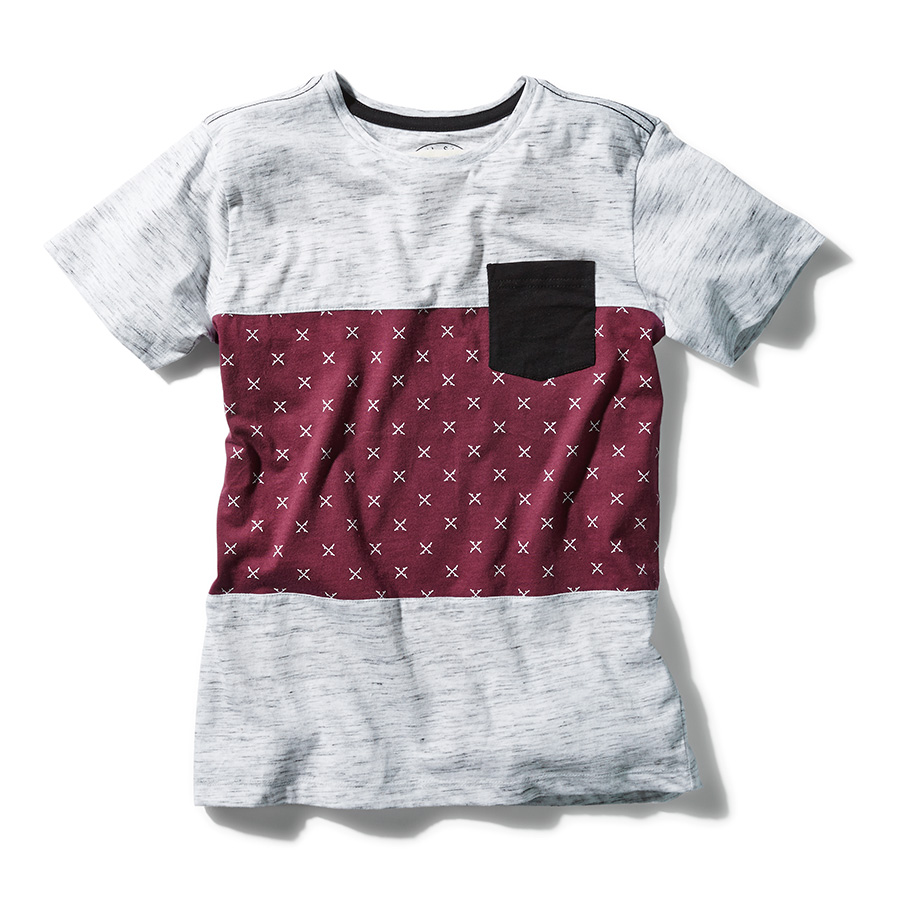 Boys' Urban Supply tee Sizes: 7-16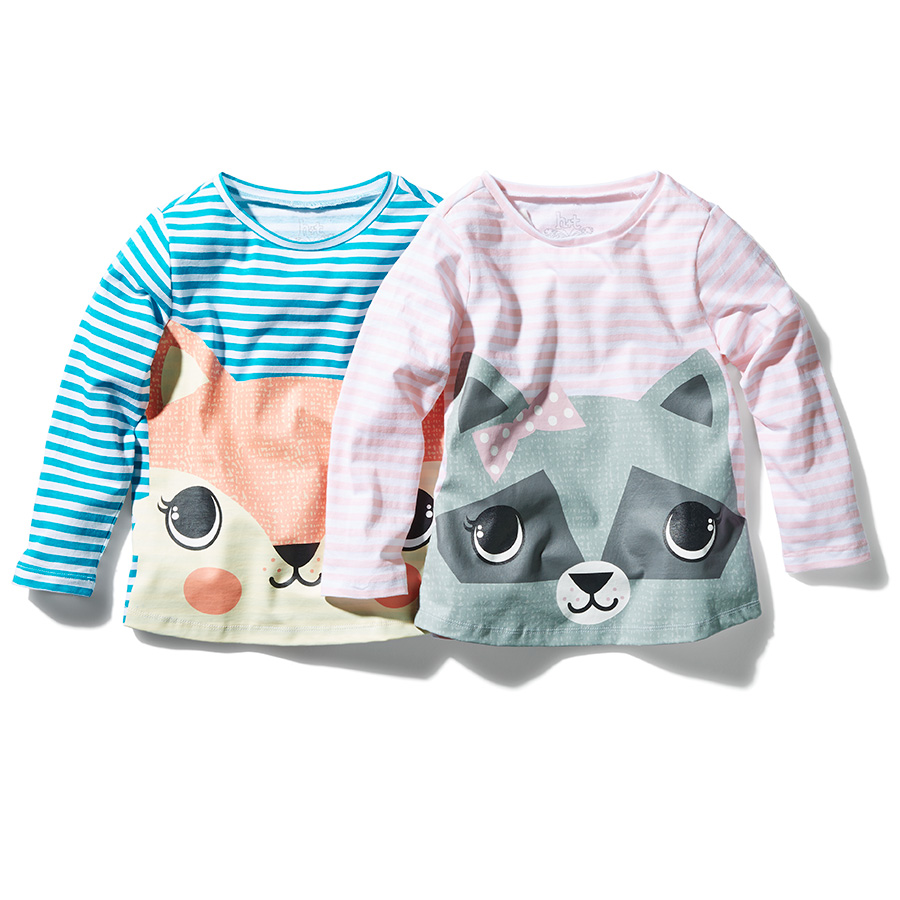 Girls' H+T nolvety tee Sizes: 1-7
Girls' Miss Understood novelty tee Sizes: 7-16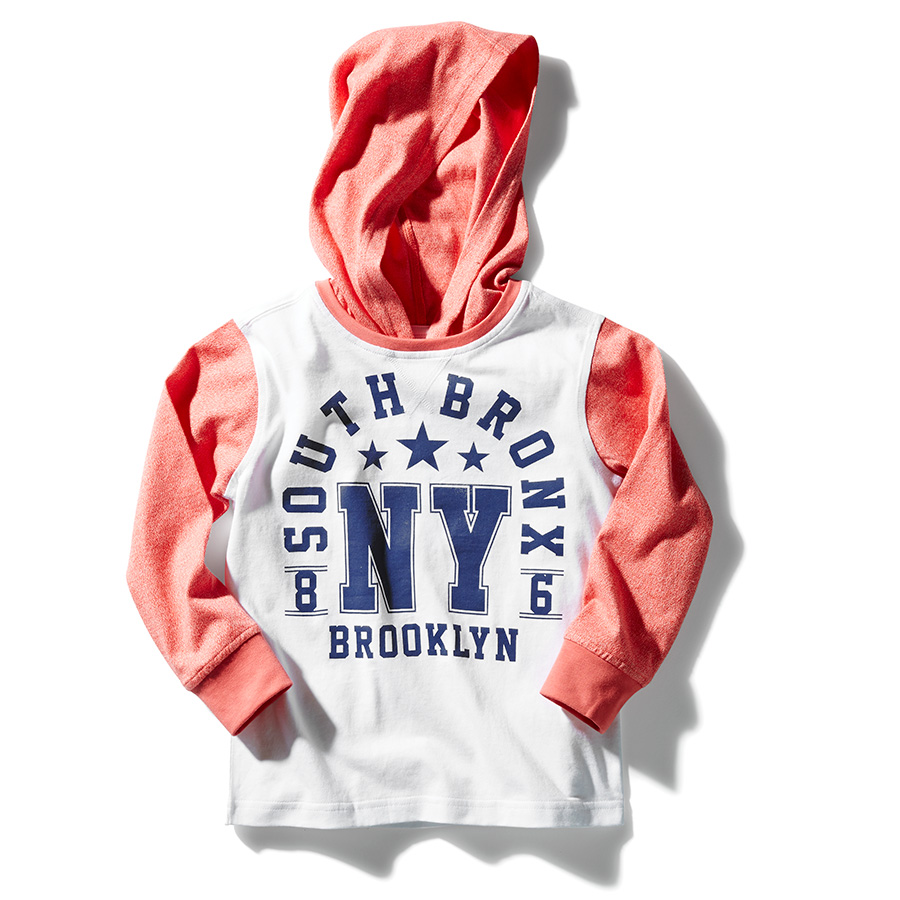 Boys' H+T hooded crew Sizes: 1-7
Please note: The products featured in this story are available to purchase in store from 1 February – 21 February 2016.
MORE STORIES