READ ALL STORIES
Tech-free zone! Traditional kids toys that help develop little minds and bodies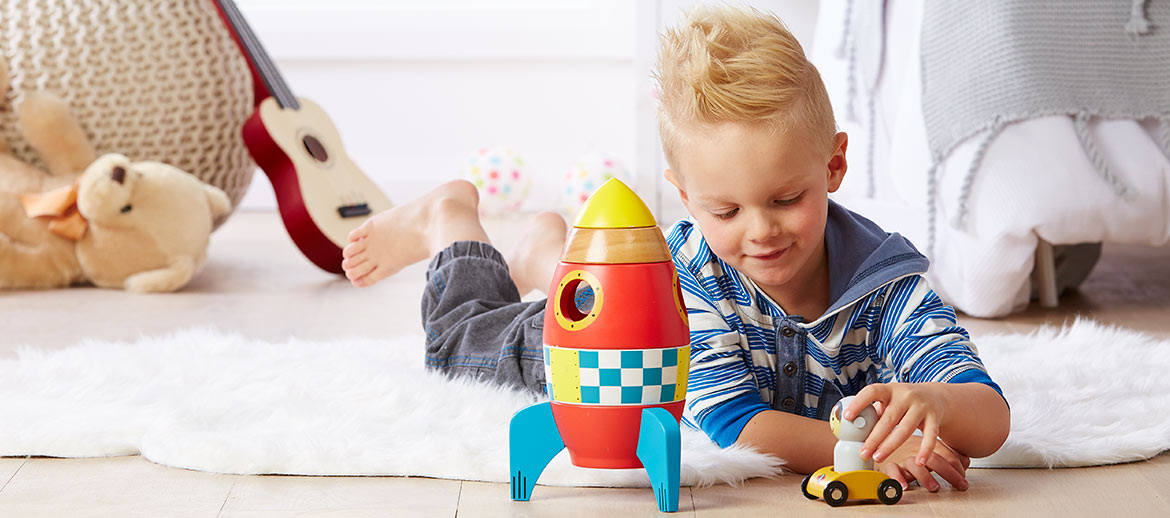 If you're concerned about the amount of 'plugged-in' screen time your children are getting then go back to basics! Traditional wooden toys that require thought, planning, building and of course fun, have been hits for generations – and for good reason. Check out these ideas for…
Cognitive development
Little minds develop at a rapid pace! Choose toys that require planning and thought while still being loads of fun, like construction and building blocks that connect together to create a masterpiece. Encourage kids to build houses, space stations, farmyards, castles or battle bases. They'll be totally occupied whilst learning to assemble pieces, plan, connect, construct and build – all great for cognitive development.
Fine motor skills
Toys that require handling or gripping, such as building blocks, puzzles, painting or drawing, help develop little fingers and hands fine motor skills. Choose bigger blocks and pieces for smaller children as they learn to hold, manoeuvre and connect. Puzzles are great for gripping, hand-eye coordination, and they introduce children to the concept of relative size. Brightly coloured puzzles with jagged shapes and fun objects, like animals, will soon have kids learning what fits and what doesn't! Talk about the colours, the different shapes of the pieces, using your hand to guide their little hands so they can feel the edges, the object (make the animal noises if you like!), and the sizes as they learn to identify and match the pieces.
Role play
Encourage fantasy and role play to help develop your little one's imagination – let them dress-up as superheroes, dance around the room like a superstar, create intergalactic space ships and imagine a world where anything is possible – and your child can be anyone! Space rockets and exploration are a classic play favourite, where children can pretend to be astronauts, flying through the milky way, landing on the moon and dodging shooting stars. Another old time favourite creative play theme is farmyards, using a rocking horse to giddy-up through the fields. Interactive toys, like a horse that neighs or wags its tail, make fantasy play even better!

Please note: The products featured in this story are available to purchase in store from 11 June – 24 June 2015.