READ ALL STORIES
Timeless & Contemporary Home Styling
Posted on February 2nd, 2017
As shades of blush pink and chalky blues continue to shine in the new year, it's no surprise that jewel pastels and light furnishings are a key trend for 2017. With a peaceful experience in mind this trend is simplistic in creating calm living spaces. Peachy corals and pinks, watery blues and soft lilacs as well as plum grey shades will lead contemporary designs, textured knits and natural finishes. Together with Scandi timber, tinted glass, and embossed geometrics this trend easily creates a light and soft romantic look. Check out our top picks for your dining, living and bedroom.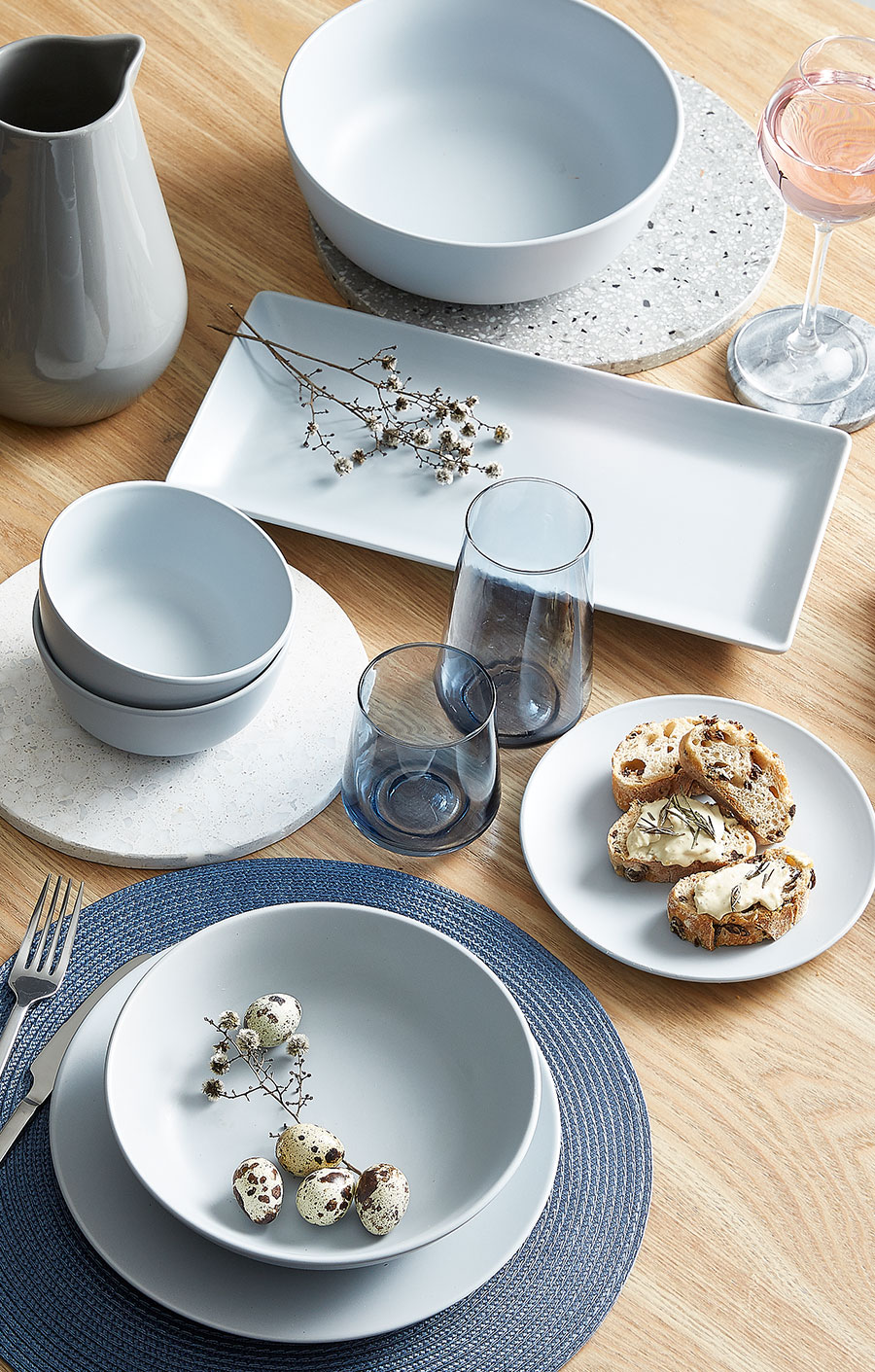 Enjoy every meal that little bit more with our calm matte blue dinnerware. Instantly creating an open and inviting space, this calming colour pairs perfectly with tinted glassware to easily add elegance to your table. Complete the look with eye-catching serveware such as our terrazzo range, which will add a subtle touch of sparkle to your table.

A light and airy bedroom can become a wonderful sanctuary. Beautifully soft and inviting, easily transform your space with a pastel quilt cover. With an organic pattern, our Ginko quilt cover will instantly set the tone for your room. Together with our wooden side table with rounded legs and a straight edge top you can easily add style and function to your space. Then complete the look with textured layering pieces such as our tassle throw and quilted cushions, which will add depth and interest.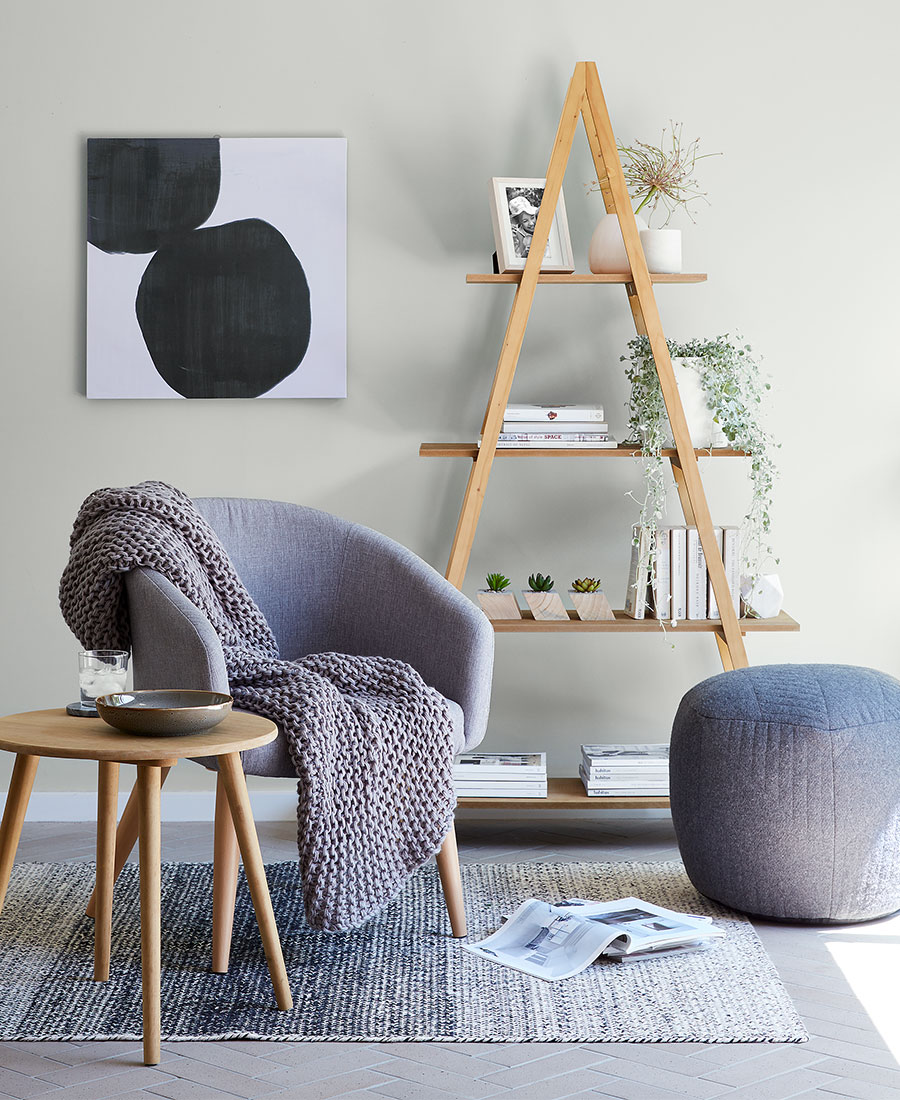 A living sanctuary is what makes a home a home. Introduce an understated casual elegance to your space with earthy and soothing textures such as our ombre rug. Then add natural furnishings such as wood with softened edges to add gentle warmth to your space. Complete the look with one to two key shapes in a soft felt-like finish such as our grey hexagon ottoman, which will absorb all shine and calm the space.

Please note: The products featured in this story are available to purchase in store from 2nd until 22nd February 2017.


MORE STORIES