READ ALL STORIES
4 steps to the ultimate wardrobe make-over!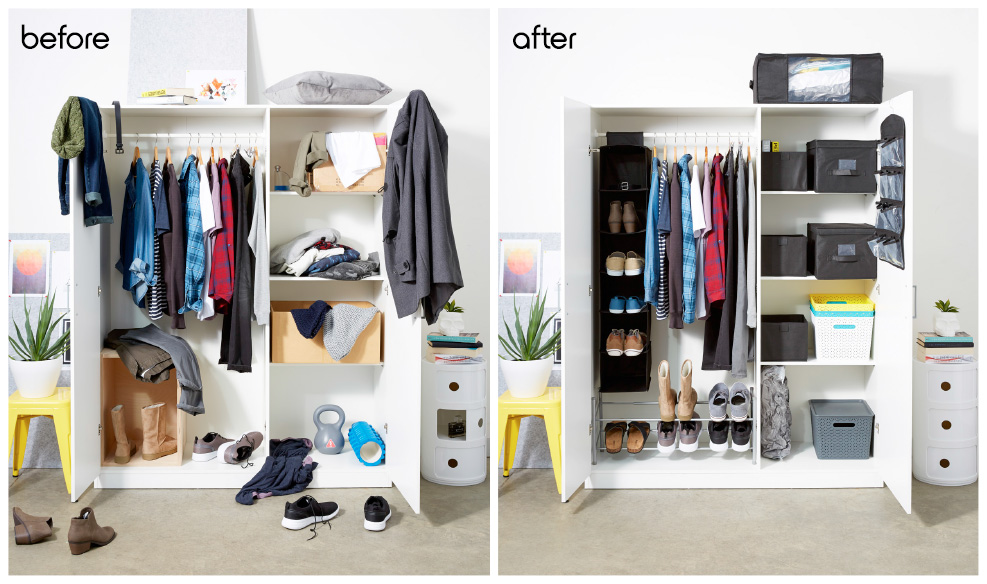 Give your shoe box the boot and your wardrobe a make-over and avoid those 'I have nothing to wear' mornings because you can never find what you're looking for. These fabulous, easy wardrobe organisers will save you space, time and frustration…
STEP ONE
Before: A cluttered wardrobe with clothes falling off the hangers and your best clothes losing their shape. After: If every time you sift through your wardrobe clothes fall off the hangers, or worse, your favourite clothes lose their shape after being hung on the corner of the door, try this: fold your knits and delicates, so they won't lose their shape and neatly place in storage containers or easy-to-use collapsible cubes. Another tip is to keep all your like-clothes in the same section. That means grouping tees, jumpers, pants and shorts.
STEP TWO
Before: A shoe box fiasco! After: Getting out the door is no easy task when you have to sort through ample odd shoes, but with a 2 tier shoe rack which is extendable and stackable, you can store up to 12 pairs of shoes at once. Hallelujah! You'll be able to find those fancy feet their perfect match in a flash, and avoid your loving soles from getting ruined and thrown around in a shoe box.
STEP THREE
Before: Accessories everywhere (but where can you find them!) After: Save yourself time, frustration and space with an accessory organiser. This double-sided organiser hangs inconspicuously on the back of a door on a hook or rod, so you won't have random items lying around the house. The 30 clear pockets in three different sizes make it a cinch to store and find everything from hair bands and your mobile phone to make-up and your house keys.
STEP FOUR
Before: Piles of unused clothes and bedding spilling out from under your bed and excess clothes cluttering the bedroom floor. After: There's good reason why vacuum storage bags are so popular, they can double your living space! This clever vacuum bag fits neatly into a tote for storage when it's not being used and can save up to 75% in storage space. Suitable for storing most quilts, blankets, pillows, jumpers and jackets, this vacuum bag's the prize for banishing bulk.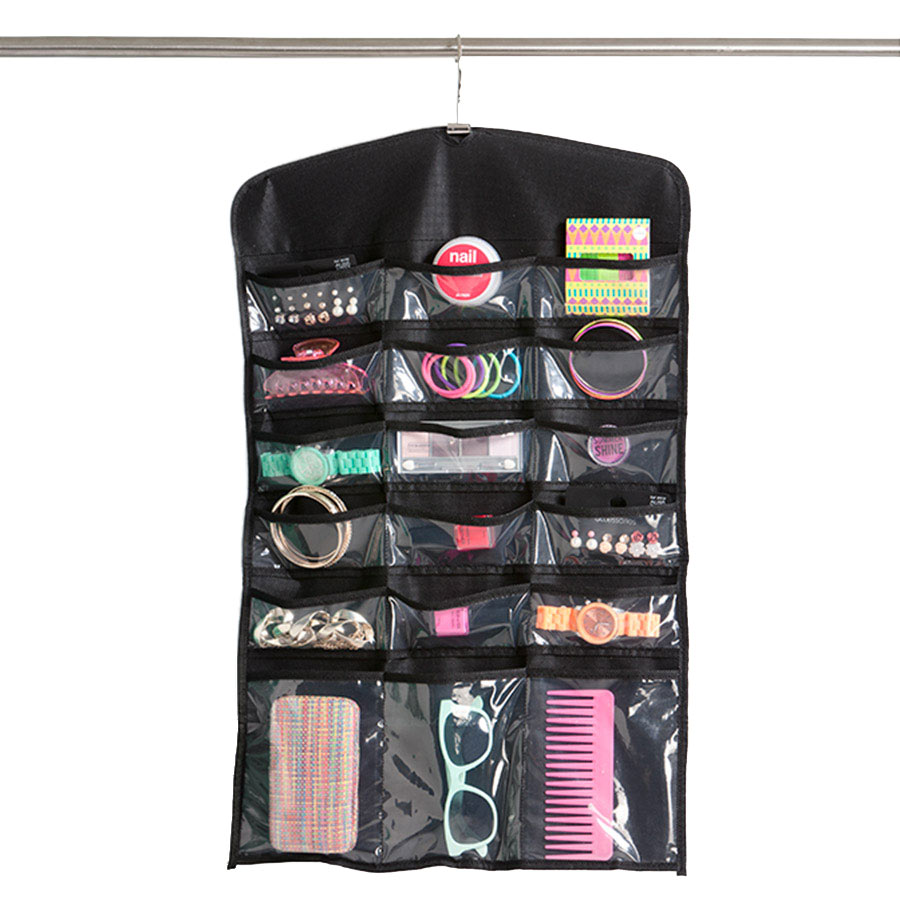 Please note: The products featured in this story are available to purchase in store from 16 Aril – 29 April 2015.