READ ALL STORIES
The Notebook: perfect picks for your style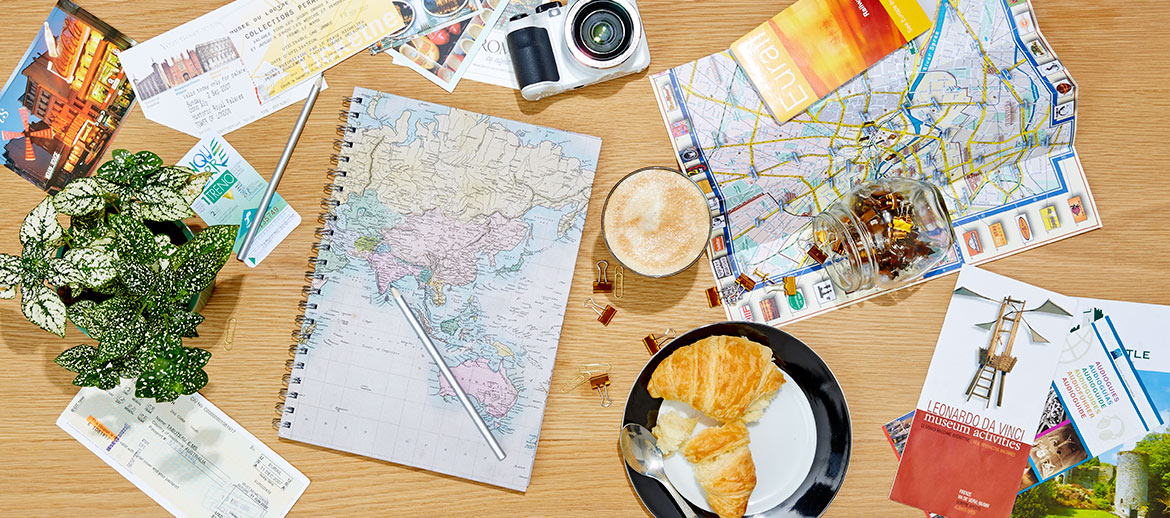 Give writer's block the flick and get yourself super organised with these inspiring notebooks and journals. Here's the perfect pick for your personality.
The Adventurers
Explorers with the travel bug have places to see, restaurants to dine at and planes, trains and automobiles to catch! They take life and turn it into a great adventure with both hands – and record their details along the way (perhaps to turn it into a memoir or travel documentary later!). Do it in style with a global-style notebook or 'C'est la vie (means 'That's Life' in French) message that tells your tale.
The Style-set
Simple, understated cool designs with clean lines are a fashion-forward and stylish way to jot down your notes and appointments. Choose notebooks with one stand-out feature, like a ring binder or zip-lock pouch - sometimes less really is more!
The Fun seekers
Places to go, people to see, appointments to attend, notes to take! This busy bee is fun and has a packed schedule, so spotting that journal from far in an instant is a must – there's no time to rummage through piles of books! Choose bright colours or multi-coloured graphic covers and you'll never misplace your notebook again.
The Hipsters
Organisation and creativity can work together! Whether the cool hipster is attending art galleries, classes, or sketching still life, an on-trend notebook in cut-out designs, colours like yellow, white and grey, or cool graphics is the perfect fit.
Please note: The products featured in this story are available to purchase in store from 11 June – 24 June 2015.