READ ALL STORIES
The Introduction Of Everyday Elegance
Posted on February 2nd, 2017
If you'd love to try something a little more luxurious when styling your home, then this is your year! Green will rule interiors as a key colour of this elegant trend; a visually punchy yet sophisticated style with a nod to the 70s. This key design trend is all about introducing glamour into our everyday lives with rich colours, unique textures and hints of brass. Expect to see emerald greens and bright, retro elements that will add personality to any room. Here are some key pieces that you can add to your dining, living and bedroom.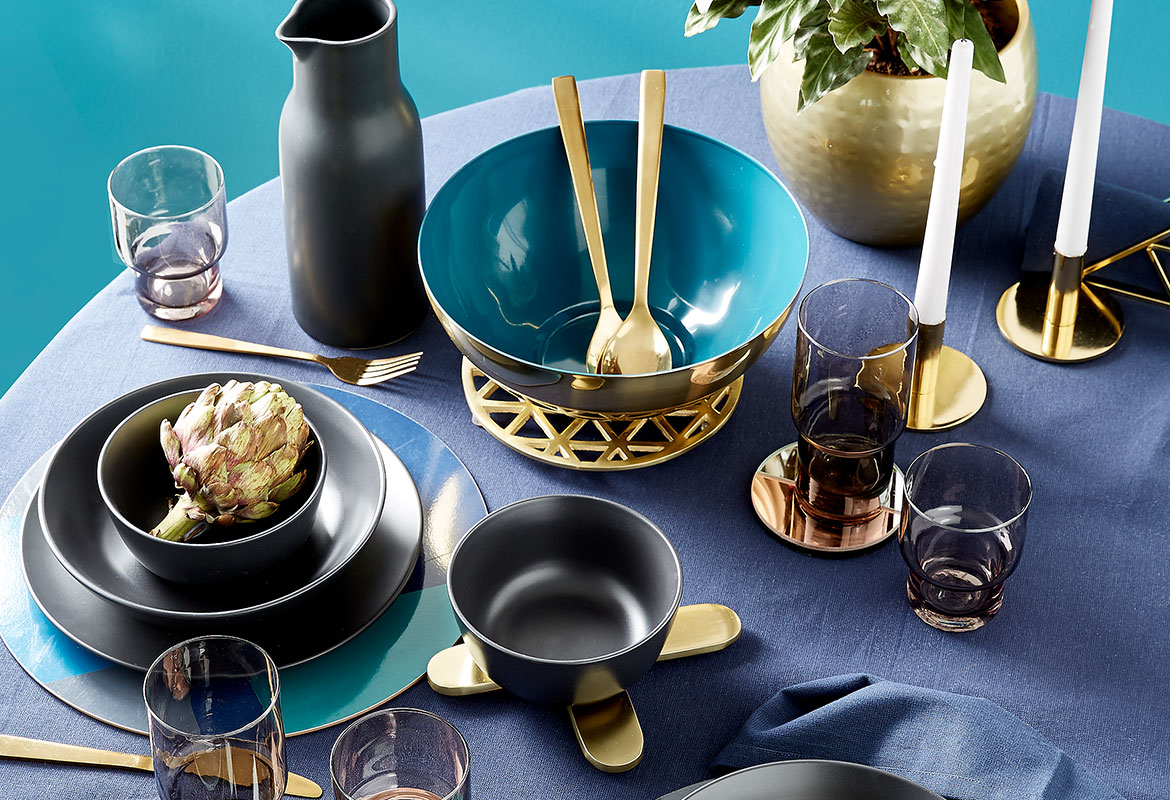 The dining area is sure to be one of the busiest areas of the house as it's where all the entertaining happens. So, although it needs to look the part it also needs to be functional. Start by choosing simple yet striking dinnerware such as our matte black range, which will instantly add depth to your space and set your look in place.

Now to add some glamour, choose cutlery and serving elements in cool textures such as high shine brass. Our trivets will add interesting designs to your tableware and are perfect for resting hot dishes, while our brass bowl can serve as a centerpiece and instantly warm up the table. Complete your look with placemats and tablecloths in key trend colours, such as emerald greens, teals and midnight blues.

The bold use of colour in a bedroom will create a classy and sophisticated look. Go for a fresh and luxurious quilt cover with gold detail that will set the mood for the entire room instantly. Adding green to the bedroom will bring a little of the outside in and create a calming mood that is uniquely your own. Complete the look with textured layers such as our interactive sequin cushions and a chunky knit that will add depth and interest to your space.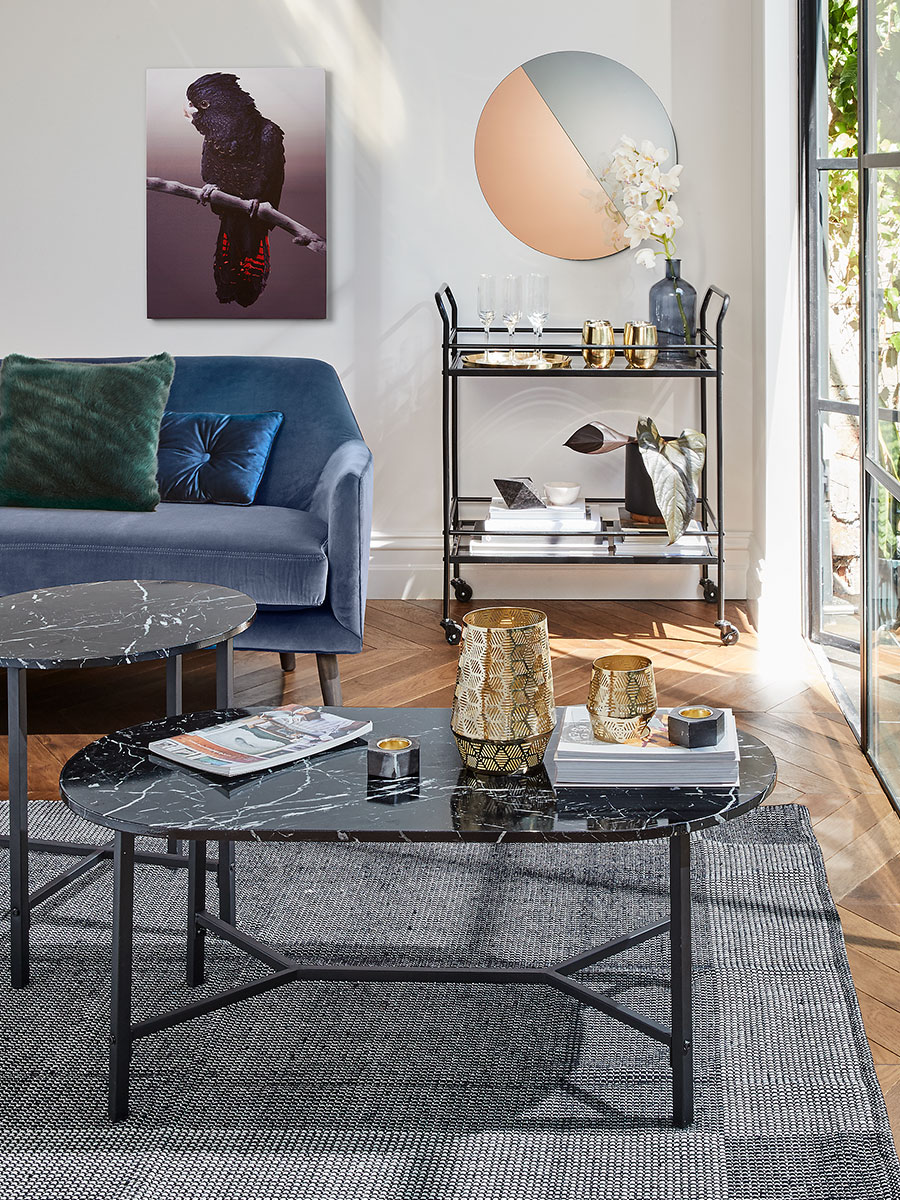 Introduce a sense of everyday luxury to your living space with a statement piece in a captivating shade of green and black marble surfaces. For maximum impact, keep the rest of your look neutral in colour so the hero of your room can shine. Stylish monochrome pieces such as black marble tables pair perfectly with high shine elements such as our pendant light and hurricane vases which easily adds warmth and glamour to your space.

Please note: The products featured in this story are available to purchase in store from 2nd until 22nd January 2017.


MORE STORIES