READ ALL STORIES
The Best Shopkins Play Games: Kids Reveal!
Posted on June 23rd, 2016
These mini collectibles sure are making a big impact! So what Shopkins games are the best to play? We invited the Shopville fans to share their favourites…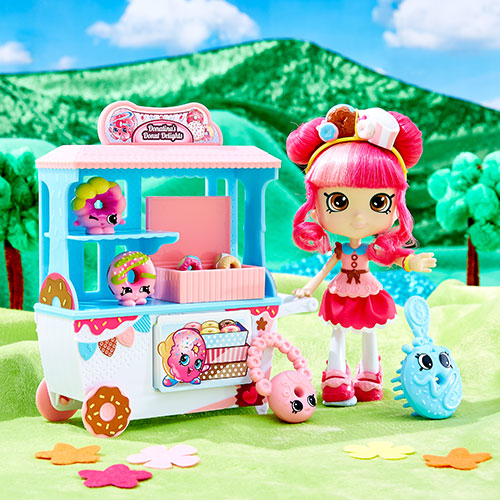 Shopkins Shoppies Donatina's Donut Delight -
$24
SHOP NOW

"I collect Shopkins – I have 19 so far! My friends and I play shops and cooking games. I have the Shopkins fridge, so we rearrange the fridge with different foods we're cooking with. My favourite is the Sweet Pea. But I also have an ultra-rare, the Roxy Ring. She is my favourite Shopkins Jewellery piece." Abby, 8



"I like Shopkins because they have little cute faces. My favourite is a Petshop called Pup-E-Brush - you can brush your other Shopkins with it. I also have a Potato that is very funny. And one of my other favourites is Bun Bun Slipper because its eyes are sleepy eyes and it has a little cute nose. They come with little baskets and I pretend I'm buying them straight from the shops." Anouk, 6

"I like playing with my sister, Nook's, 'Sopkins'. I like the Eggs and the Fruits and the Shopping Bags. And I have the Boot and the Chocolate one." Sabine, 2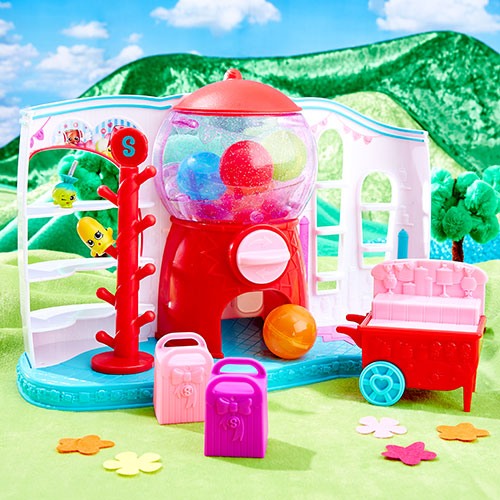 Shopkins Sweet Spot Playset -
$29
SHOP NOW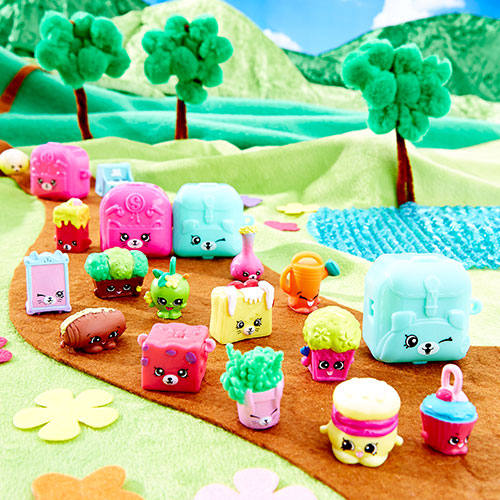 Shopkins Season 5 - Mega Pack -
$15
SHOP NOW
"For my birthday, I got two Shopkins packs and that was my favourite present! I love playing Shopkins with my friends and on my own. I put the Shopkins on my fingers and make little puppets out of them. My favourite is the telephone. It is cute and has a smiley face. My friends and I pretend to do cooking with the vegetable Shopkins and make tea parties." Ashling, 5



"My favourite Shopkins is Candy Apple because she is cute. I like the emotions they show on their faces, especially the ones that look like they are licking food off their faces - they are funny." Mikah, 7

"I like Shopkins because they are fun to play with. We play families and neighbours with our Shopkins. My favourite is Lizzy Lace Up because she is high heels." Neve, 5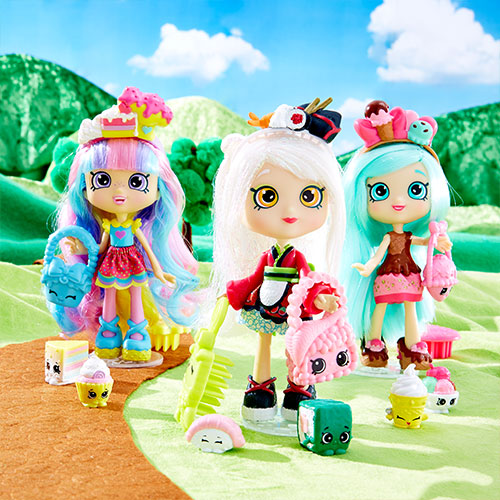 Assorted Shopkins Shoppies Dolls -
$12
SHOP NOW

Please note: The products featured in this story are available to purchase in store from 23rd June until 13th July 2016.
MORE STORIES