READ ALL STORIES
Smoothie Recipes To Kick-Start Your Week
Posted on September 8th, 2016
Smoothies don't just look good on Instagram, they're a great way to give your body all the goodies it needs in one easy-to-drink package. Here are 4 of our favourite recipes that you can make with our $59
nutritional pro 1000 blender
that will kick-start your week!
10k Day
It's endurance time! If you're running/biking/swimming long distances, your body's going to need more nutrients, so load up on green goodness with our endurance-catered recipe.

Going, Going, GREEN!
- 1 cup spinach
- 1 cup stemmed kale
- 12 stalks of celery with dark green leaves
- ½ an avocado (peeled and pitted)
- 1 pear
- 1 banana
- For the sugar lovers, add in a couple of teaspoons of honey


Game Day
It's game day. Make sure you pack your uniform, mouthguard and the fuel you need. Get your game face on with this high-energy recipe.

Dairy Dream Team
- ¾ cup skim milk (or almond)
- ½ cup greek yogurt
- ¼ cup quick-cook oats
- 1 tbsp ground flaxseed
- A dash of cinnamon to taste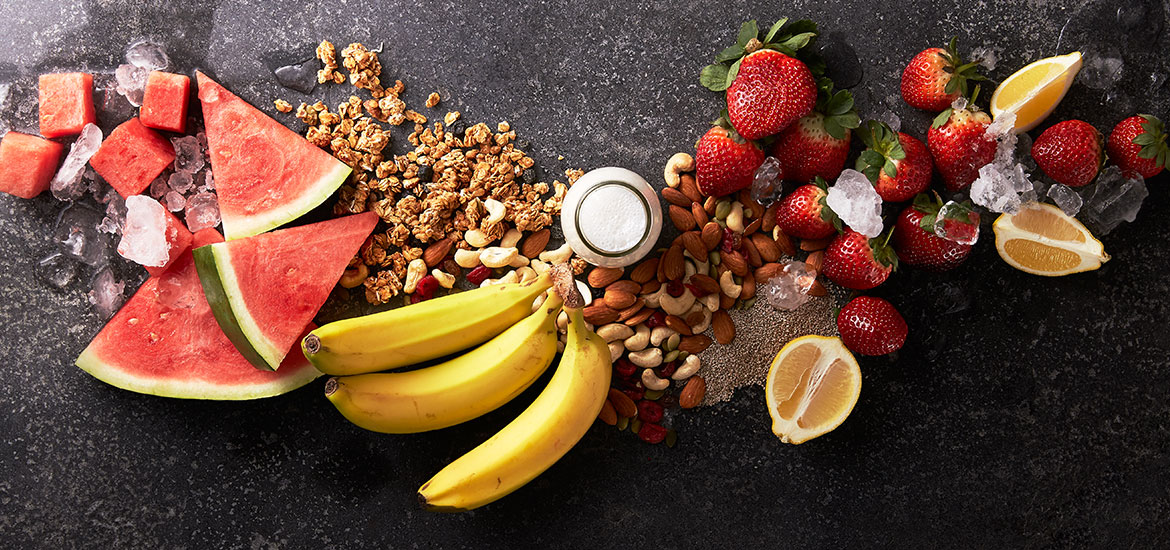 Zen Day
Starting your morning with some yoga puts you in a good mood for the rest of the day. This recipe will help you get the most out of your routine and start the day peacefully.

Conscience Cleanser
- 1 cup watermelon
- 1 cup of strawberries
- ½ banana
- 2 tablespoons of raw nuts (any nuts of your choice)
- 1 teaspoon chia seeds
- ¼ cup granola (unsweetened)
- 1 cup of almond milk
- Splash of lemon
- Ice


Cheat Day!
Sunday Funday! Time to kick your feet up and enjoy all your hard work. We've put all our favourite ooey gooey goodness into a smoothie just for you – because you deserve it. Enjoy!

Choc Peanut Decadence.
- 1 scoop ice cream
- 1 (big) tbsp peanut butter
- 2 tbsp nutella
- ½ cup milk
- A drizzling of chocolate sauce when served (for decoration and flavour).

With a 1000w motor and stainless steel blade this blender can handle ingredients including ice, nuts and fruit and veg that have been cut into smaller pieces.
Please note: The products featured in this story are available to purchase in store from 8th until 21st September 2016.


MORE STORIES