READ ALL STORIES
Shine Bright: Festive Christmas Lighting
Posted on December 1st, 2016
Make your home a magical wonderland with these easy lighting solutions. Kid-friendly and easy to install, just plug and glow to add an extra touch of festive magic to your home this holiday season.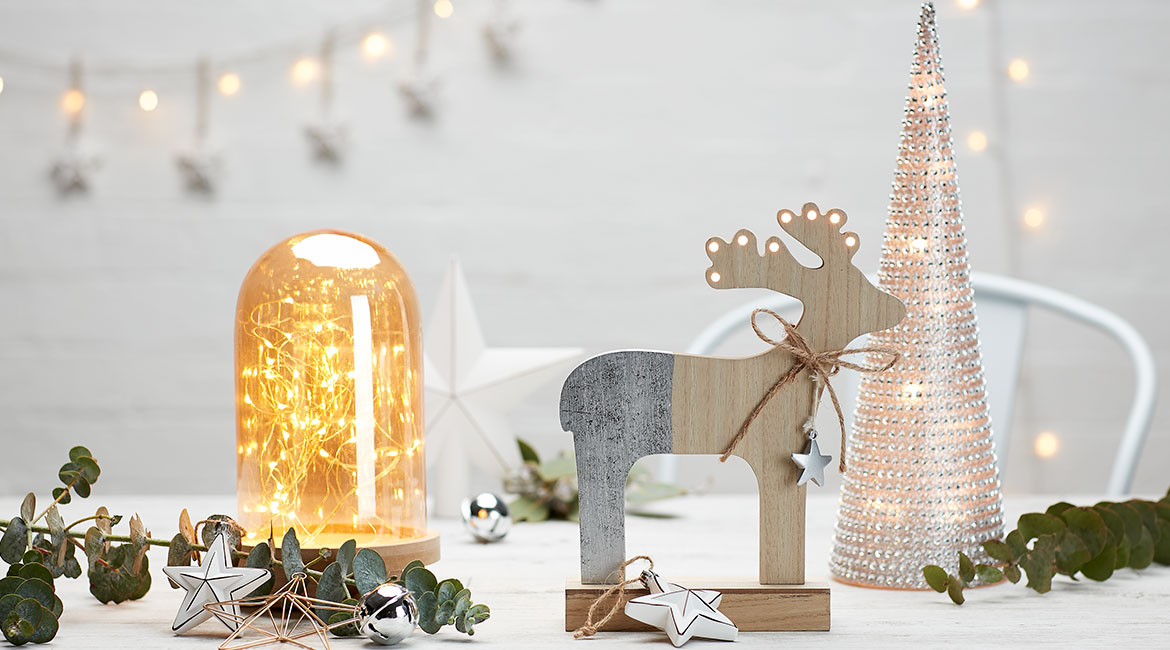 Glass coloured dome $10 –

SHOP NOW

| Wood light up raindeer $7 –

SHOP NOW

| Light up cone $12 –

SHOP NOW
Dinner-Time Sparkle
Add some sparkle to your next meal with this cool glass dome with copper lighting display. Just set the table and flick the switch for a fun and festive family feast. Add our light up reinder for a subtle Scandinavian inspired look.
Metallic Magic
Once the Christmas tree has been decorated, get the kids involved in decorating smaller areas around the house; they'll love seeing this metal star and wreath light up living room shelves or the mantelpiece!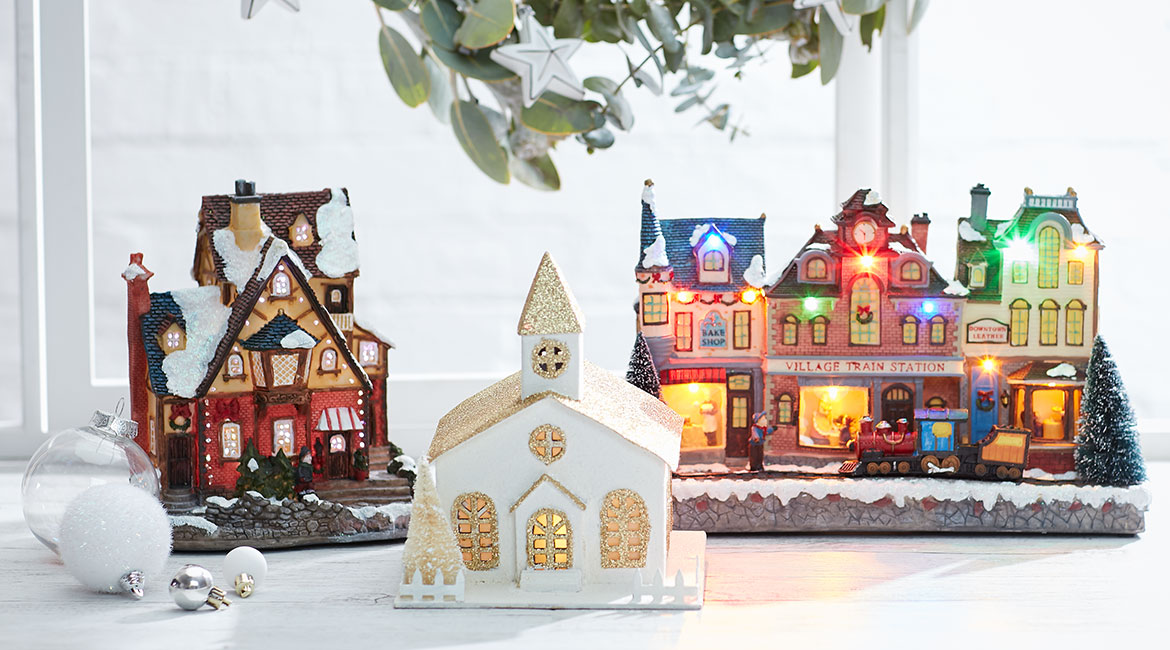 Light up village house $29 –

SHOP NOW

| Light up Paper church $9 –

SHOP NOW

| Light up train station $39 –

SHOP NOW
Festive Fun
Playtime is all the more brighter with this cute light-up village. Get the kids to add their favourite toys to the display so the town has some official residents.
Please note: The products featured in this story are available to purchase in store from 24th November until 7th December 2016.


MORE STORIES