READ ALL STORIES
School Uniform Tips To Save You Time!
Posted on January 8, 2016
We're all for care-free dressing and easy uniform care! Check out these quick tips that will save you big on time…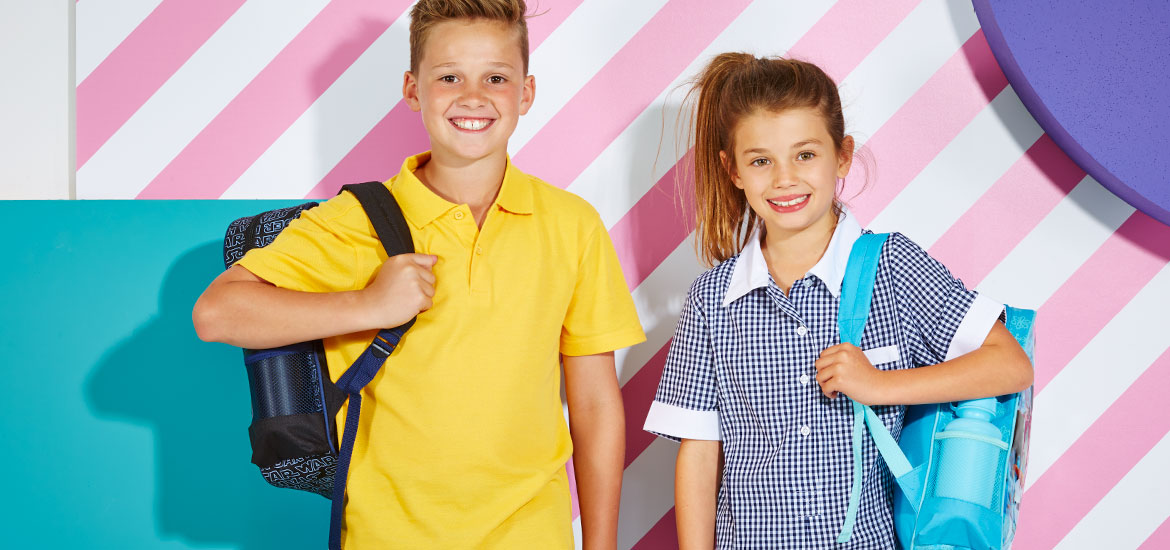 Buy In Bulk: Delete your mid-week wash from your list and invest in five polo shirts or tops – then wash them together at the weekend. At just $2, our polo shirts are incredible value and a washing time-saver. Go For Microfiber Shorts: This innovative fabric dries fast, is iron-free, feels comfy and is super soft.

Get Ready The Night Before: Lay out school uniforms for the kids the next night before school so they have everything ready to get dressed independently in the mornings.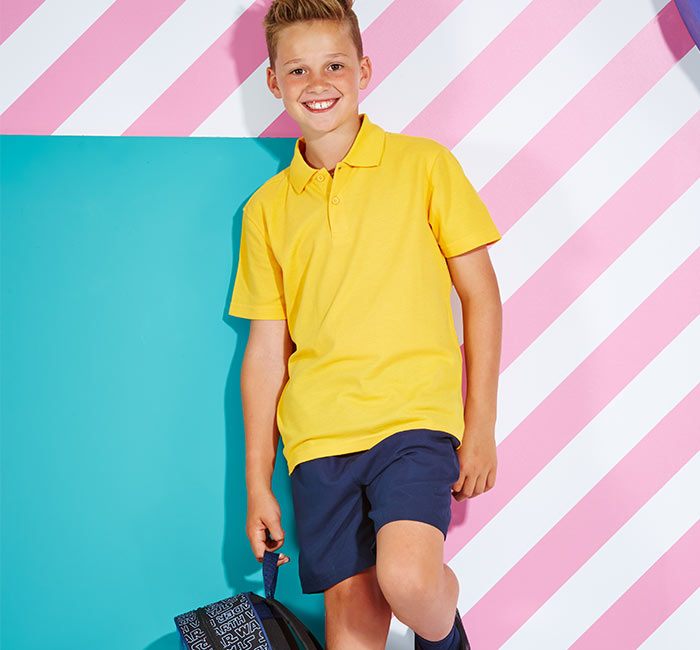 Kids' school polo. Sizes: 5-16. $2
Boys' school micro fibre shorts. Sizes: 4-16. $6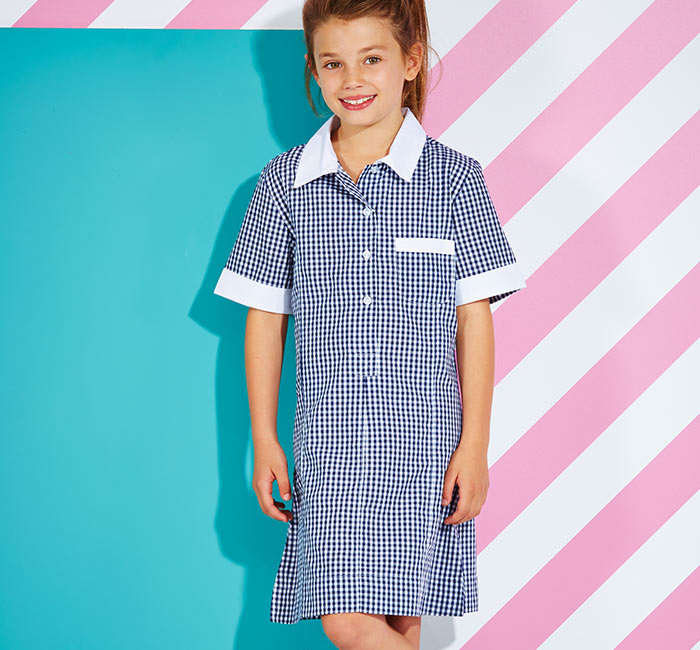 Girls' school dress. Sizes: 5-16.
$8
(Not available in NSW and QLD.)
Create Art With A Pocket Smock: One art smock could save you three tops! Prep the kids with an art smock for creative – and messy – projects and save yourself the 'soaking and stain-removing' time.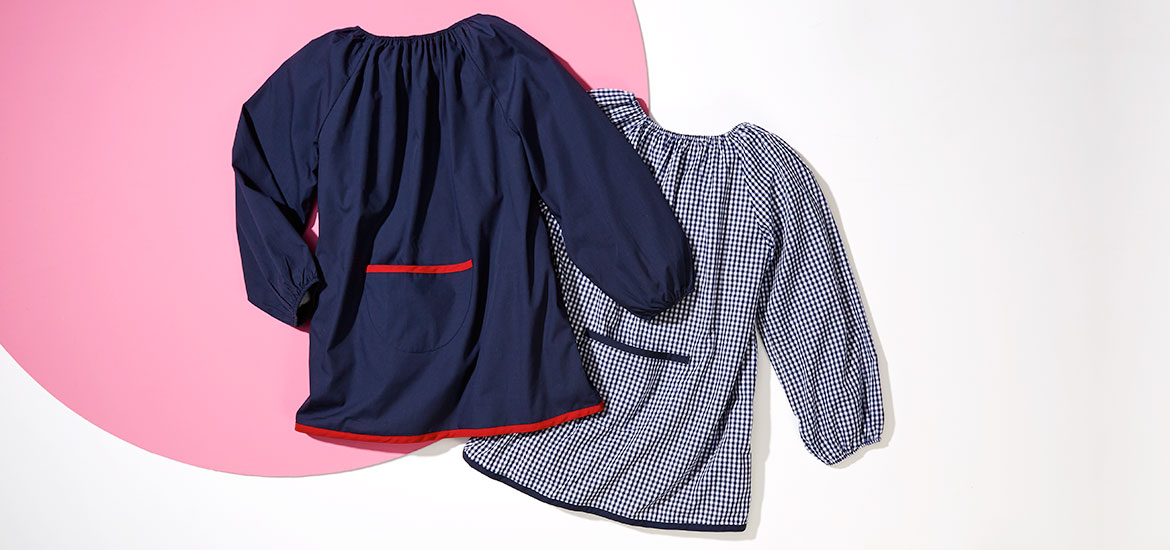 Art smock. Sizes: 5-7, 8-10. $8ea.
Wear In School Shoes Before The Bell Rings: Avoid the ouch-factor and time spent applying plasters to sore toes by wearing school shoes in gradually before the school term starts. It may even make the kids walk faster to school!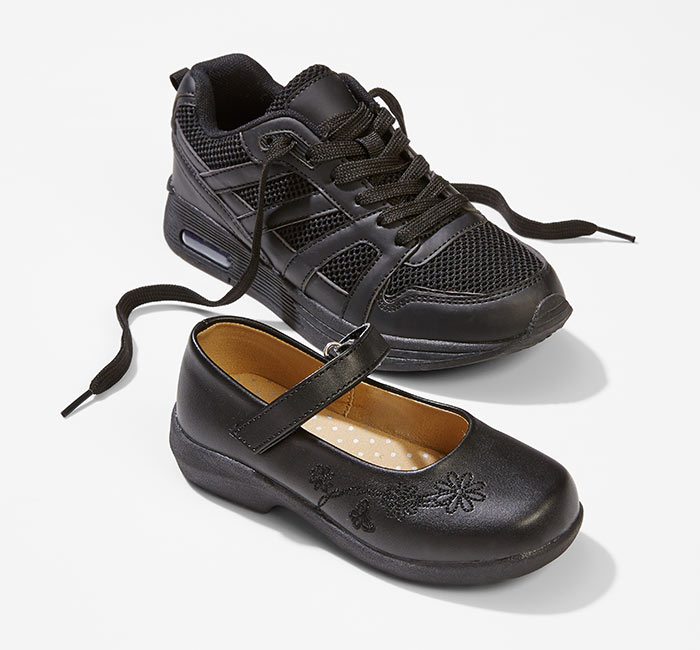 Girls' school shoes. Sizes:10-12. $12pr.Boys' sneaker Sizes:6-12, 13-6. $22pr.
Buy Perfect Match Socks: Buy the same style socks in bulk to avoid mismatches – who wants to hunt through wads of odd fitting socks? For school socks, go for a reinforced toe and heel for extra durability for extra wear and super comfort.
5 pack crew tough socks. $6
Please note: The products featured in this story are available to purchase in store from 11 January – 27 January 2016.
MORE STORIES