READ ALL STORIES
School Holiday Fun! Superfriends Defeat A Bagmonster!
Posted on March 31st, 2016
Looking to encourage your children to use their imaginations through role-play these school holidays?
With their favourite superhero costumes and a beanbag your little champions can defeat a scary bagmonster in no time! Here's how….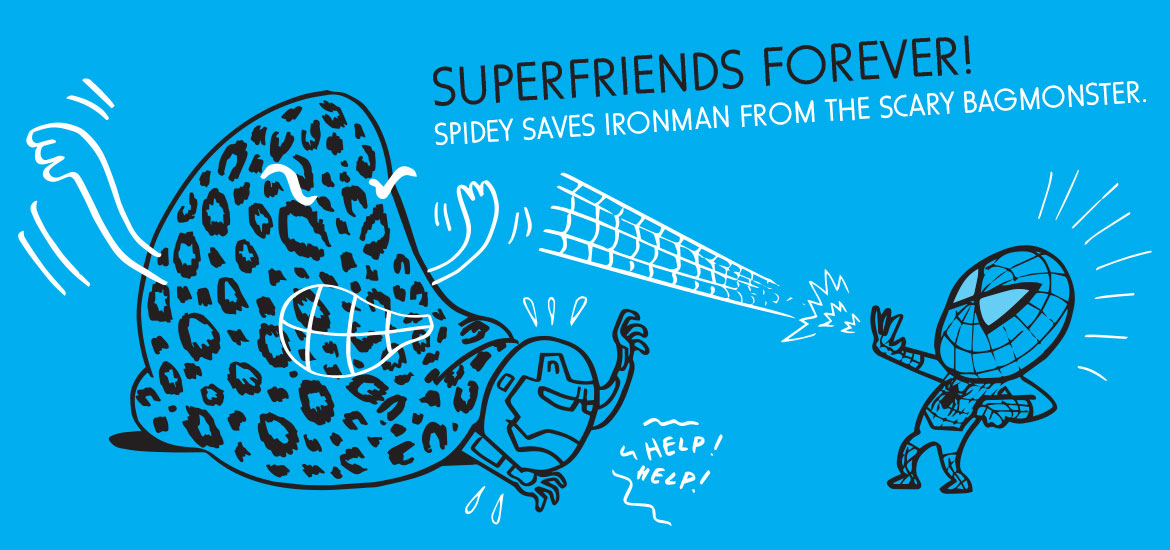 Iron Man Costume -
$20.
SHOP NOW
| Beanbag. Capacity: 150 litres. -
$19.
SHOP NOW
| Spider-Man Costume -
$20
Set the scene
Help the little ones develop a storyline…the bagmonster could be from an unknown land or a far away galaxy. You may suggest that the bagmonster has invisible arms that only Ironman can see! Ironman must then help Spiderman manoeuvre and spin his web so that they can defeat him. Let them add to the scene with new superpowers and characters.

Defeat the bagmonster
With their superhero suits and powers in full swing the two heroes must work together. Spiderman can use his super strong spidey web to tangle monster up and pull Ironman to safety! And if that isn't enough Ironman can use his power shoes to lift bagmonster up while Spiderman brings him to safety.
Please note: The products featured in this story are available to purchase in store from 31st March until 20th April 2016.
MORE STORIES