READ ALL STORIES
Perfect Presents For Your Pets!
Posted on December 14, 2015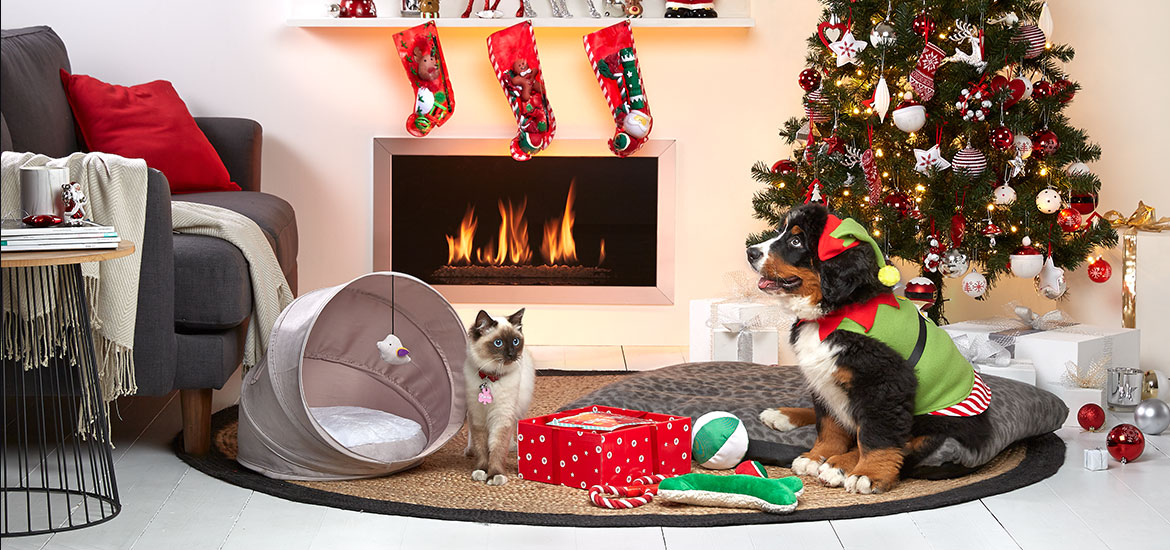 Santa Claus won't be missing the mini claws of the house with these festive treats for your furry friends…
If your pets are part of the family, treat them with a Christmas present they'll love getting their claws into. Here's some ideas to suit your cat's and dog's personalities!
The Playful Pet
Hangs out: Chasing balls, or balls of string, climbing, jumping on visitors and anywhere there is mischief to be made! Energy level: High. This pet likes to be entertained, and entertain! Nicknames: Rover, "Down!", Tiger, Mischief. Great picks: A Santa stocking filled with toys and jingly bells, pet costumes they can entertain in, gift packs filled with treats to entertain them or a cat tower they can get a workout on.
The Cat Napper
Hangs out: Curled up napping on their owner's lap or the end of the bed, or hiding in quiet places. Energy level: Low. These guys love lazy days and long sleep-ins. Nicknames: Snoozy and sleepy. Great picks: leepy hideaways they can put the 'Do Not Disturb' sign on, like cat caves and pet beds.
The Preener
Hangs out: Often found preening their paws and coat, having their fur trimmed, toenails clipped or being brushed by their loving owner. Energy level: Medium. They love a good pat and reserve their energy for all that preening! Nicknames: Madam, Princess, Prince and beauty. Great picks: A cat scratcher to keep those claws in fine form, a cat cave for beauty sleep, or a toy gift pack for those times they're looking their best and on show!
Please note: The products featured in this story are available to purchase in-store from 17 December – 24 December 2015.
MORE STORIES