READ ALL STORIES
Outdoor Oasis: Reader's Best Styling Tricks For Gardens, Entertaining & More
Posted on February 1, 2016
We love hearing about the endless creative ideas our customers have for entertaining and creating great outdoor spaces. So we thought we'd share some of them with you. Get creative and be inspired!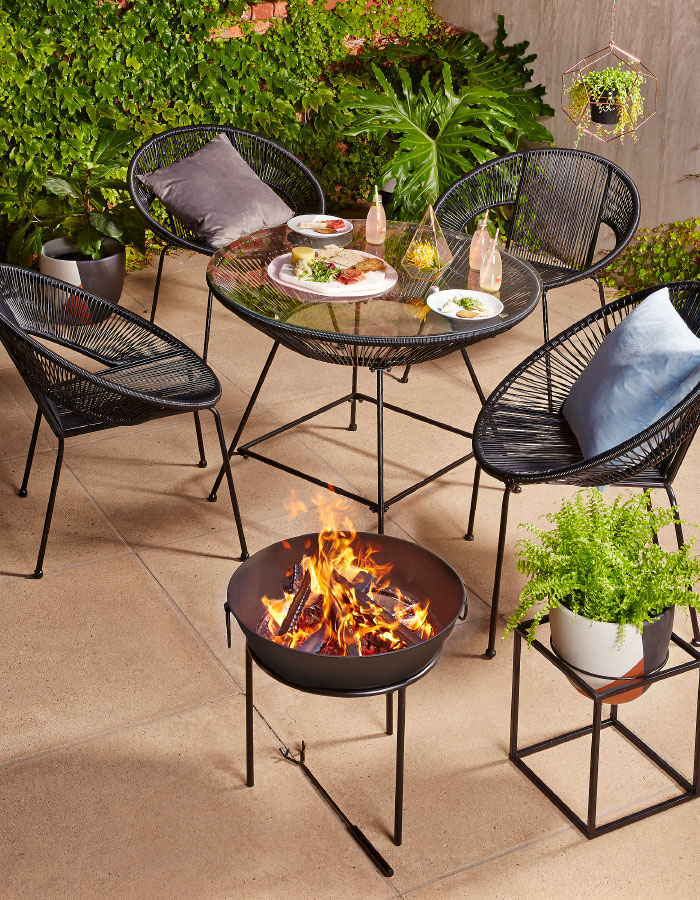 "I love having friends over for BBQs! I have the BBQ set up in one area with all my utensils laid out for easy access. My wooden table setting has benches so I can fit loads of people around the table, but I also keep small stools handy in case unexpected guests arrive – you need to have enough seats for everyone! Last summer I bought a Cantilever umbrella, which has come in very handy for both shade and unexpected rain. My mum is a keen gardener as has placed beautiful pot plants around the backyard, which bloom all year round, and a passionfruit vine, which makes a really pretty setting. I've also hung plants from the eaves to add some colour and when dusk hits, I light lanterns and candles for lovely ambient lighting." Anita, 48 "I love entertaining but I only have a small courtyard to work with, so need to be clever with space! I bought a three-piece garden setting in teal blue with bright stripey cushions, and a bright yellow two-seater Acapulco chair set and small table, which adds loads of colour to the space. My son and his friends have lunch outside on the settings and love the Acapulco chairs! The courtyard has unattractive fencing so I've hung plants along them and hang a vertical garden across it. I've also placed herbs and flowers in pot plants in different shapes and colours to make it feel bright and inviting. And at night, we switch on the solar lights and candles and it looks really pretty." Louise, 40
"We have a small outdoor space which extends out from our living room and kitchen. We live in the city but wanted to create an urban oasis feel, so you can see the greenery and bamboo on our vertical garden wall and the water feature when you walk through the house - you can even hear the birds chirping and the wind rustling in the trees! At night, the bamboo lights up with LED lighting. The terrace is wood, and we have outdoor wicker settings to go with the natural look. We've had the kids' birthday parties and Christmas parties out there! I always make sure there is loads of finger foods for littlies to eat outside, ice buckets with chilled drinks and great music. We set up the iPod and Bluetooth speaker and it's perfect – nobody needs to come in side!" Rees, 48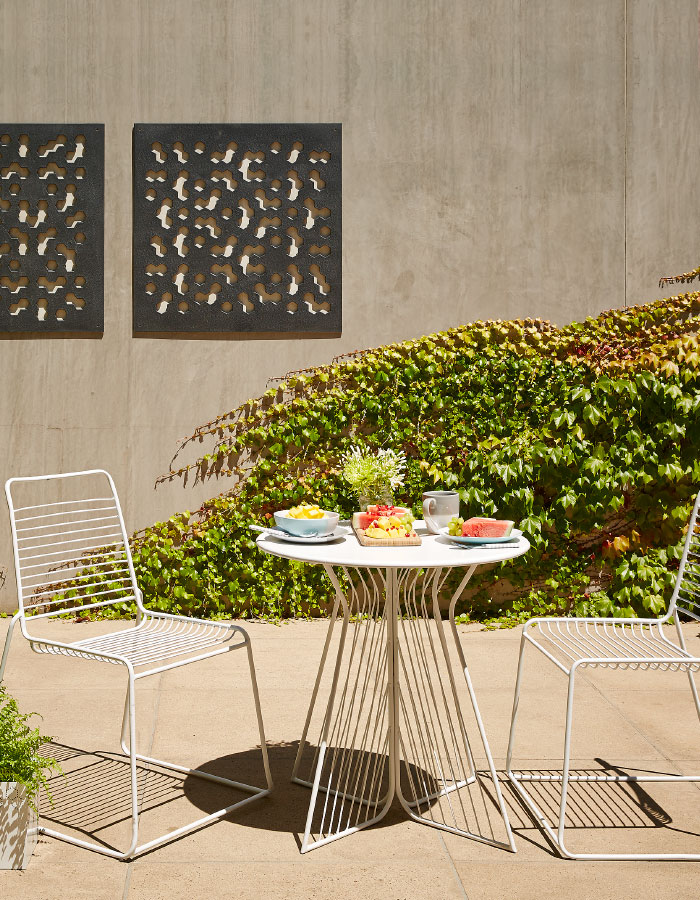 "I have three young boys so we are always entertaining kids and parents! For play dates, I always make sure I am super organised with food and fun activities to keep the children outdoors. I make fruit infused drinks in a portable dispenser and chill them in the fridge beforehand, so the kids can grab drinks as they like. With lots of fussy little eaters, I need to make a selection of sandwiches, carrot and celery sticks and fruit options to keep them all happy, which I put out on a chips and dips platter with a lid to keep them free from bugs. I do heaps of BBQs when we have family and friends over too. We make a fire pit and the kids toast marshmallows. And because we have a large backyard, I've set up solar lights along the path so people can find their way back to the house easily." Emily, 40



Please note: The products featured in this story are available to purchase in store from 1 February – 21 February 2016.
MORE STORIES