READ ALL STORIES
Minion love: healthy school lunches kids will love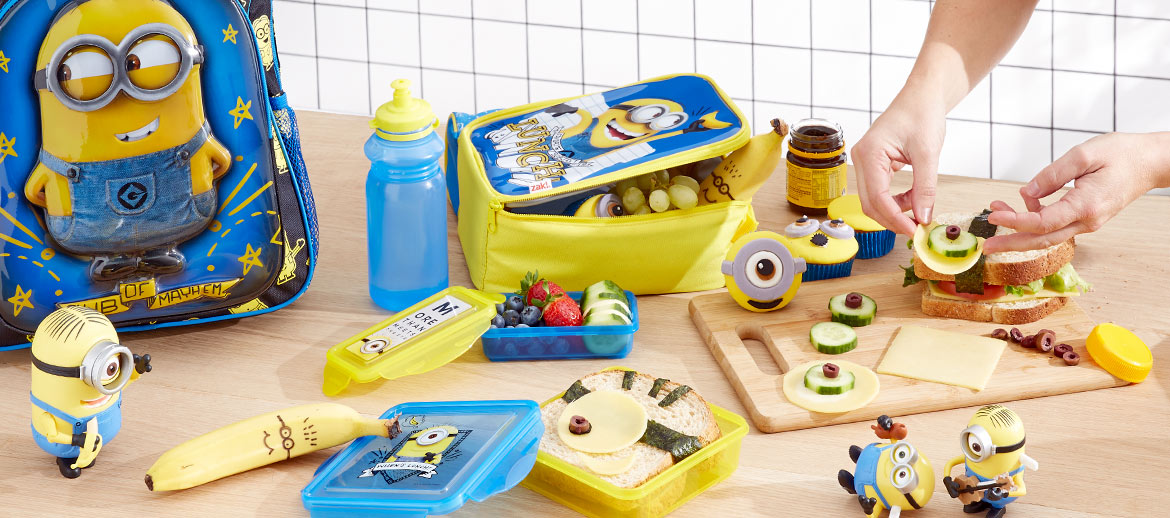 Check out these Despicably clever healthy school lunch ideas. Thanks a Minion!
With the release of hit kid's flick Minions, little fans everywhere will be going bananas over their favourite yellow characters! So jump on the space wagon and create some healthy Minion-inspired lunchbox ideas that will get kids excited when the school bell rings!
Tasty 'One Eyed Minion' Sanga's
Yes, it's painful discovering uneaten sandwiches at the end of the school day. So how about this enticing idea that's sure to turn lunchtime into an exciting and tasty discovery for your child – a Minion theme sandwich! We used wholemeal bread for the face, seaweed for the goggle strap, tasty cheese and a cut olive for the eye, but get creative! Cucumber slices, rice crackers, sultanas and even a dot of vegemite can create great Minion eyes
A Bunch Of Fruit Enticers
Little monkeys who refuse to eat their daily fruit will go 'na na's for bananas dressed up as Minions! And parents, you needn't be an artist to make it a-peel-ing. We drew a few sprigs of hair, goggles and a mouth and voila! For incognito fruit, try minion inspired carrot or fruit muffins. For adventurous parents, cut strawberries half way down in triangular movements so you have two 'crown' shapes (just like Scarlett and the Queen in the new flick).
Guzzle-Worthy Water
If H2o is a no-no for your child, try dressing up their Minion's water bottle. Draw Minions faces, add stickers or a goggle to encourage liquid intake.
Please note: The products featured in this story are available to purchase in store from 25 June – 15 July 2015.