READ ALL STORIES
Tutu Cute Mini Ballerina Tales
Posted on September 14, 2015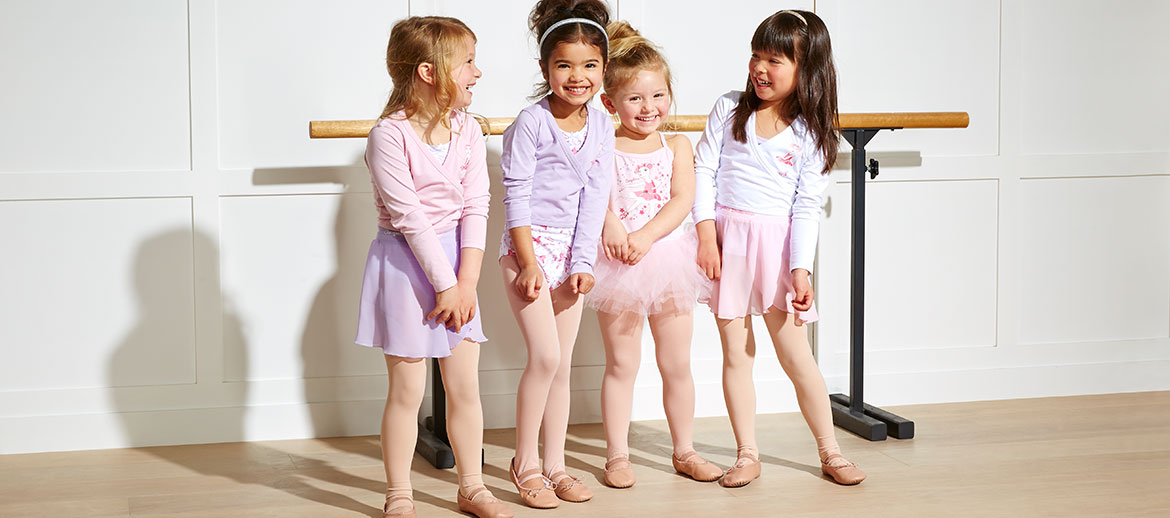 These mini ballerinas love to arabesque, twirl and freestyle. Look out Angelina Ballerina, you could have some hot competition on your tail!
"I love dancing and ballet. I can twirl like Angelina Ballerina. I have lots of frilly ballet skirts and dresses. I wear them everyday - sometimes I wear them to bed, too!" Anais, 4. "I love watching the Nutcracker. I can do cool twirls" Ava, 4. "My little sister and I love watching the ballet and dancing. I can point my toes and do the splits!" Scarlett, 6. "My favorite dance move is on my tippy toes. I feel like a princess when I dance and wear my tutu. I like watching Angelina dancing in her class" Neve, 4. "I love to twirl and pirouette like a ballerina. Mum says I 'rock a tutu' " Ava, 5. "I love ballet dancing and can tippy-toe everywhere - even when I'm wearing my sneakers!" Ashling, 4. "I can leap when I dance - Angelina does good leaps and twirls too. My bright pink tutu makes me feel like a fairy" Mikah, 6. "I love dancing because it is very healthy for you and I can do it with any shoes on." Sophie, 6. "I have heaps of dance outfits. I love dressing up in them and teaching my little sister dance moves" Imogen, 7.
Please note: The products featured in this story are available to purchase in-store from 17 September – 7 October 2015.
MORE STORIES