READ ALL STORIES
Trend To Try: Metallic Sports Luxe
Posted on September 1, 2015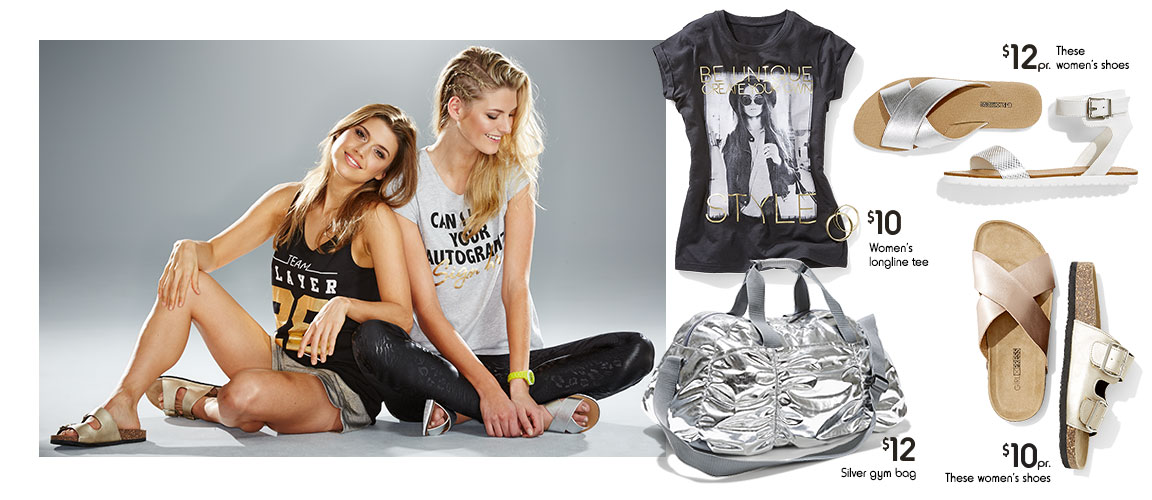 It's a little bit sporty with a little bit of luxury and now you can take your favourite Sports Luxe style up a notch with metallic pieces. Inspired by clean lines, comfort and performance, here are our tips to wearing the trend...
1. Team up sporty drawstring shorts and leggings with metallic pieces such as hats, bags and sandals. Introducing metallic accessories is a great way to experiment with the trend.2. Balance out the style by pairing shorts or leggings with large tanks and oversized tees.3. Keep it neutral with blacks, greys and beige. These colours will ensure the metallic accents of your outfit are the stand out feature. Where to wear it: From yoga class to Saturday coffee with friends this style is a great go to on those "I have nothing to wear" days.
Please note: The products featured in this story are available to purchase in-store from 1 September – 17 September 2015.
MORE STORIES