READ ALL STORIES
Men's Workwear: Safe & Cool
Posted on January 15, 2015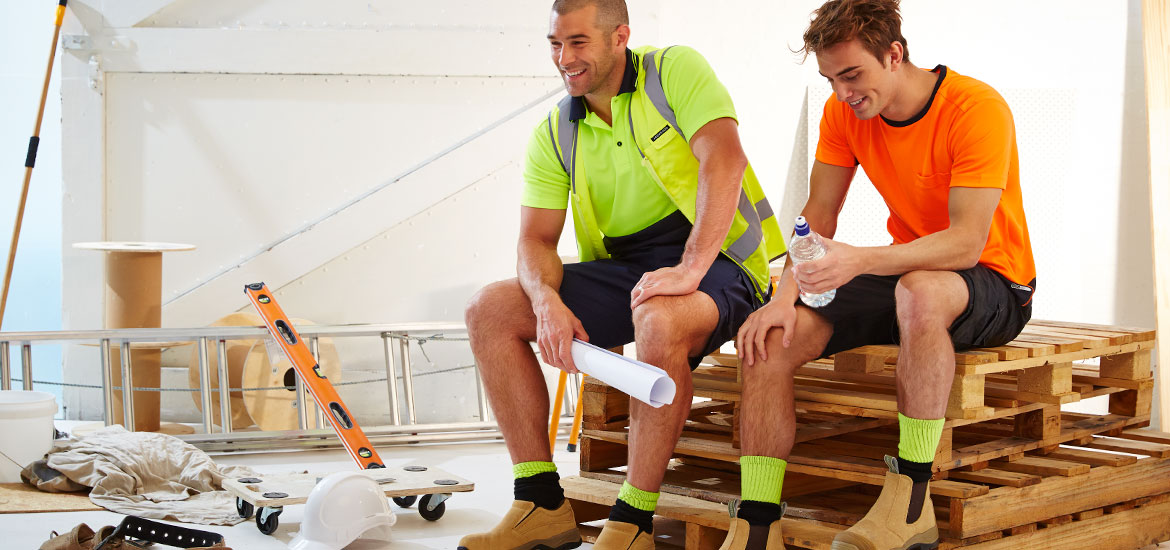 There is good reason why tradies won't wear trainers on the job. In fact, there's a whole load of clever designs and devices that go into creating safety gear. So we spoke to our clothing designer, Michael Haythornthwaite, to discover the extra fringe benefits that come with our latest men's workwear range…
Q. What is unique about the young men's workwear this year?
Our focus was to design a range of workwear that looks great, with more youthful and up-to-date styling and fits, made in the same fabrics used by the industry leaders but at a fraction of the price.
Comfort and durability is so important. What new features are in the range?
Comfort and durability are incredibly important on the worksite. Tradies need clothing that fit well, lasts the distance and keeps them cool and dry, so they can be as productive as possible. Our customers are top of mind when we design our workwear ranges. This is why we've utilised well recognised industry-leading fabrics, to ensure that our workwear is both durable and breathable.
How do these fabrics keep you cool on the job?
Research by some of the world's leading sports and workwear brands shows that the best fabrics for optimal performance in hot or humid conditions are fabrics with a fibre-based moisture management systems. Moisture management wicks moisture away from the wearer's body to the surface of the fabric, allowing perspiration to evaporate quickly. This stops the wearer feeling damp, reduces chafing and most importantly allows the wearer to be more comfortable and productive for longer.
Can the range be worn beyond the building site?
We wanted our hi-vis workwear tops and industrial workwear pants and shorts to look great so that our customers still look presentable when they're heading out to lunch, dinner, or to the pub after work. We've also added more casual weekend wear designs to the range too, which are made in the same durable stretch fabrics and with fully functional workwear detailing.
Which design features enable high visibility?
There are three different classifications in Australia and New Zealand for high-visibility clothing. These classifications are based on the materials used - retroreflective material reflects light back, and non-retroreflective material does not. Class D. This is for outdoor daytime use only and utilises fluorescent or other non-retroreflective high-visibility material. Class N. This is for nighttime use only, and features retroreflective material on a 'non-specified' background. Class D/N. This is for day or night use, and includes a combination of fluorescent and retroreflective material. Our performance workwear fluoro polos, tees and tanks are rated for Class D use, and our hi-vis jackets and vests are rated for Class D/N, ensuring our workers are safer on the worksite.
What features make workwear pants and shorts more durable?
Our industrial workwear pants and shorts are made from heavy-duty breathable cotton twills or canvases, and have twin and triple-needle chain-stitched seams, bartacks at stress points for durability. They also feature additional panelling in high wearing areas, like the knee panels and pockets.
Please note: The products featured in this story are available to purchase in store from 11 January – 27 January 2016.
MORE STORIES