READ ALL STORIES
Let's Play! 5 Surprising Benefits Of Play-Doh
Posted on March 31st, 2016
Let the kids' entertain themselves creating works, having fun, using their imagination and learning a thing or two along the way! Here are just some of the amazing benefits of Play-Doh play…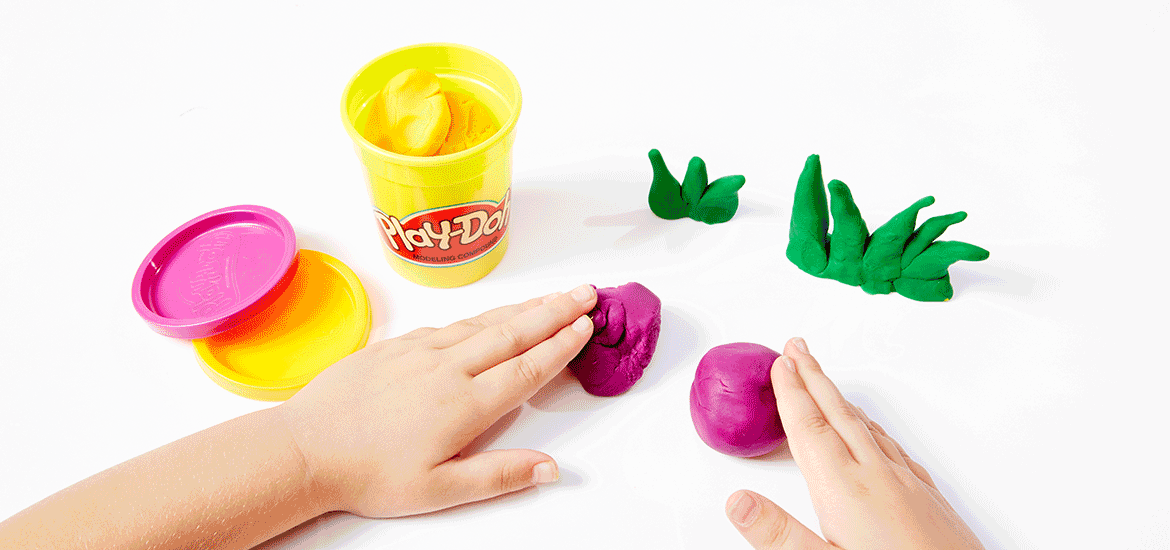 It Can Help Develop Imagination
Let your little one unleash their creativity over and over again – moulding and creating sets... Encourage your child to use their imagination to create art works, explore shapes, use it for craft projects, or just have fun playing. Inspire confidence in your little one by taking a photograph of their creations so they can keep it forever and relive their proud moment. And discuss their creations to develop conversation, thought and communication skills - this may lead to even more great ideas!

It Can Encourage Sensory Exploration
Watch those little hands and fingers squash, poke, roll, mould, stack, flatten, stretch and pat this soft and super tactile modelling mix! Encourage them to consider the colours they are using, the shapes and the texture of their Play-Doh play.

Play-Doh is responsive, so curious little minds can explore the soft and flexible qualities and the cause and effect of their shape making. Working those little fingers, hands, wrists and arms can also help strengthen fine-motor skills and develop eye-hand coordination.

It Can Be A Great Relaxer
Looking for a calming activity for your little one? Try Play-Doh! Encourage them to work their stresses out through their hands and have fun creating pieces. The great thing about Play-Doh is there is no 'right or wrong' way to make things, which can be great for self-esteem building.

It Can Encourage Cooperative Play
Set up a play station with different coloured Play-Doh for the kids to share. Let them work independently on their creations, dividing up the Play-Doh and counting together, or for a little teamwork, suggest a group task to encourage cooperation. They can have a ball making faces and shapes together, moulding people, spelling out words - learning and fun, we love that!

It Makes Cleaning Up Fun!
When playtime is over, make cleaning up fun! Remember to take a photo of the artwork so your child can keep it forever!

Then, introduce a 'cleaning up' game. Choose different Play-Doh colours, then make equal size balls and press it into smaller pieces from the work surface or floor, so it sticks together - whoever gets the biggest size ball wins!


Please note: The products featured in this story are available to purchase in store from 31st March until 20th April 2016.
MORE STORIES