READ ALL STORIES
Let's Get Organised! The Monochrome Laundry Makeover
The monochrome style is timeless, practical and complements a range of colours and themes. Here's how to use black and whites to create a classic laundry interior that offers function and flair and will have you super organised…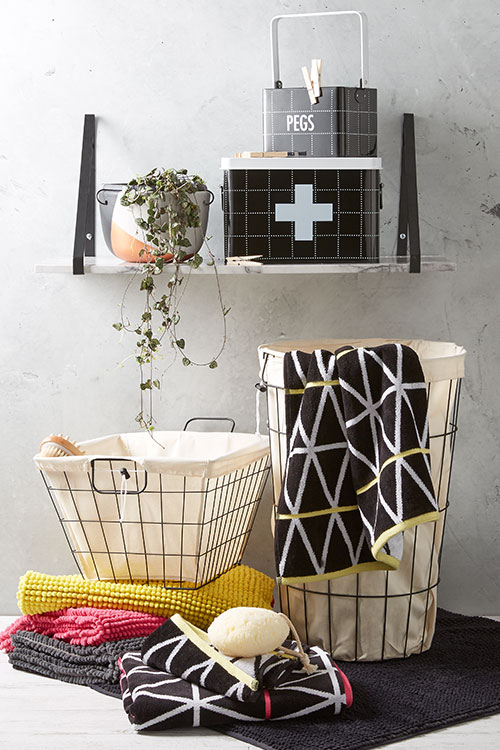 Tip 1: Get Your Balance Right
When it comes to monochromes, try one part black and two parts white to ensure your laundry has a light, refreshing feel. Use whites or neutrals in dark corners to freshen up the look. Try an urban-industrial wire basket with a natural lining that will keep laundry off the floor and contained.
Tip 2: Add An Accent Colour
While monochrome is usually all about black and white, an accent colour will really take it to the next level. Try a hint of neon or bright colours. A stack of brightly-coloured towels, or neon-feature designs in a wire basket, will do just the job.
Tip 3: Mix Up Your Designs
A simple black and white colour scheme means you can have fun with textures, prints and materials – and black and white goes with just about any theme.
Keep your laundry powder, pegs, medical supplies and bits and bobs neatly stored in timeless monochrome-styled storage containers. Add a pop of colour to your laundry with bright pegs, neon accents or bold towels.
Geometric textiles, like towels, can be stacked in industrial style baskets to keep them organised neatly, as well as complementing the look. Or, use smaller-sized wire baskets for your delicates and load up larger baskets with bulky items to ensure your floor space is free from obstacles!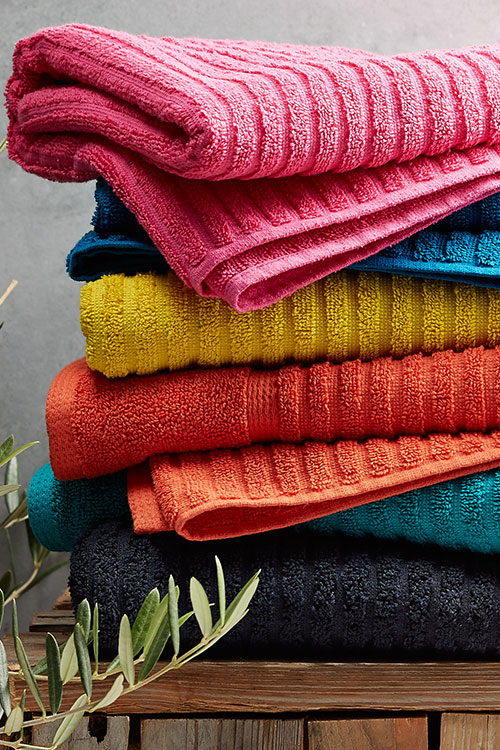 Please note: The products featured in this story are available to purchase in store from 12th May until 1st June 2016.
MORE STORIES