READ ALL STORIES
Kids Trend Alert: Monochrome Colours & Fun Prints
Posted on June 23rd, 2016
How can you update your kids' style with a simple fun look? Check out our new range of monochrome colours and fun prints.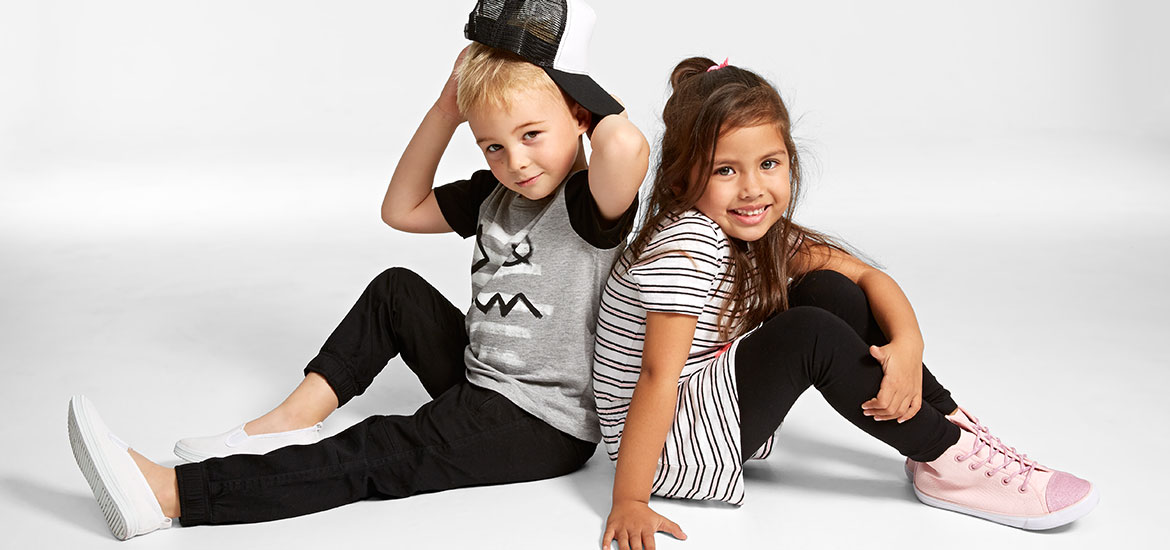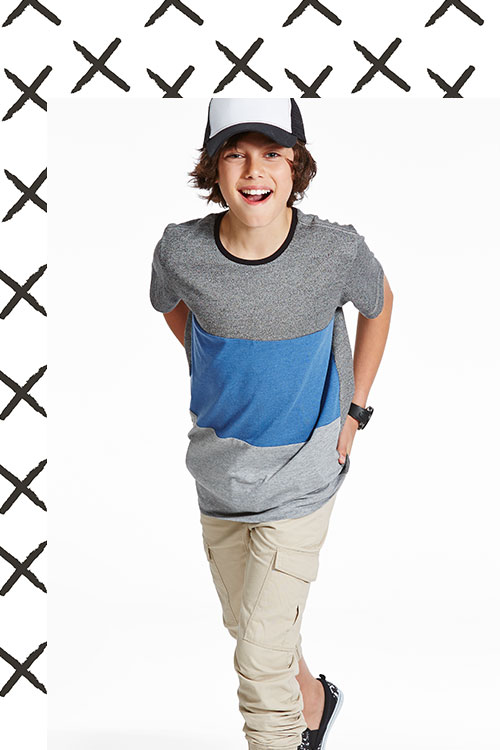 The Look
Super versatile, the trend is simple to style and has an urban feel. It's made up with neutral colours ranging from inky black tones to mid indigos and greys alongside fun prints. "The trend allows kids to have fun mixing and matching different pieces… across the range there are stripes and geometric designs, scribble and hand-drawn effect garments and fun animal print designs," explains Kmart Children's Clothing Designer, Rosie.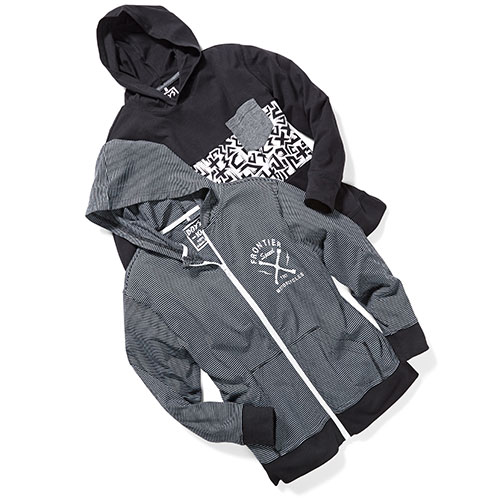 Urban supply boys' jersey hoodie. Sizes 7-16.
$10ea.
The Colours
While the base colour palette ranges from inky black tones to mid indigos, shadowed by greys, there are pops of soft pinks, turquoise, metallic and neon pinks. "Or check out the lime, navy and bright to mid-blue tone colour pops featured in the boys clothing range," suggests Rosie.
The Accessories
To add a little more personality to their look, Rosie says girls can have fun with the trend by adding novelty hair clips and headbands. And for boys, a flat peak cap tilted can add some attitude! To complete each look there are hi-top canvas shoes with starry sky graphics or simple colour block kicks, which are sure to pound the pavement in style.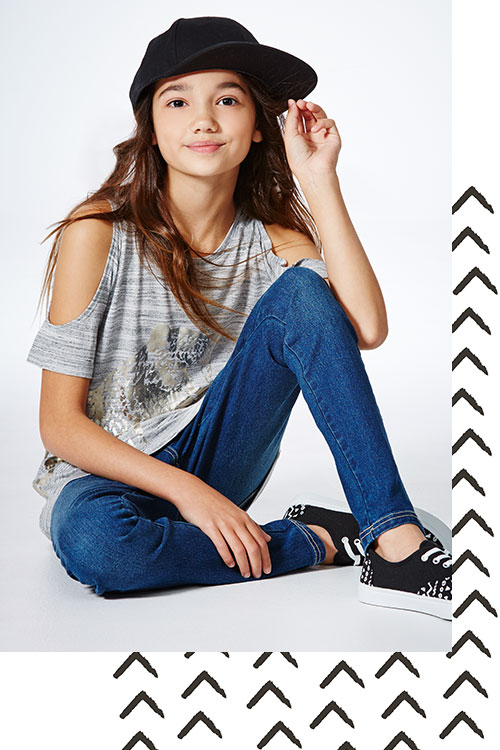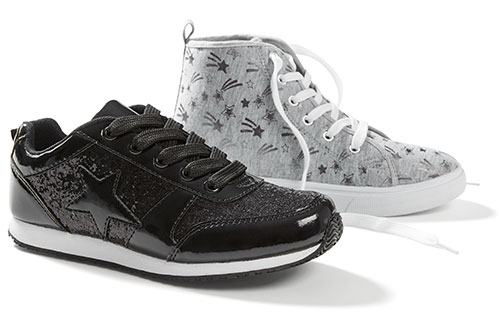 Girls' lace up sneakers. Sizes 13-5.
$20pr.
Girls' printed hi-top canvas. Sizes 13-5.
$12pr.
VIEW NOW
Please note: The products featured in this story are available to purchase in store from 23rd June until 13th July 2016.
MORE STORIES