READ ALL STORIES
Kids Bike Guide: Top Picks For Every Age
Posted on December 8, 2015
If Santa is contemplating a bike for the kids this Christmas, you've come to the right place! Here's our top tips and picks for every age group…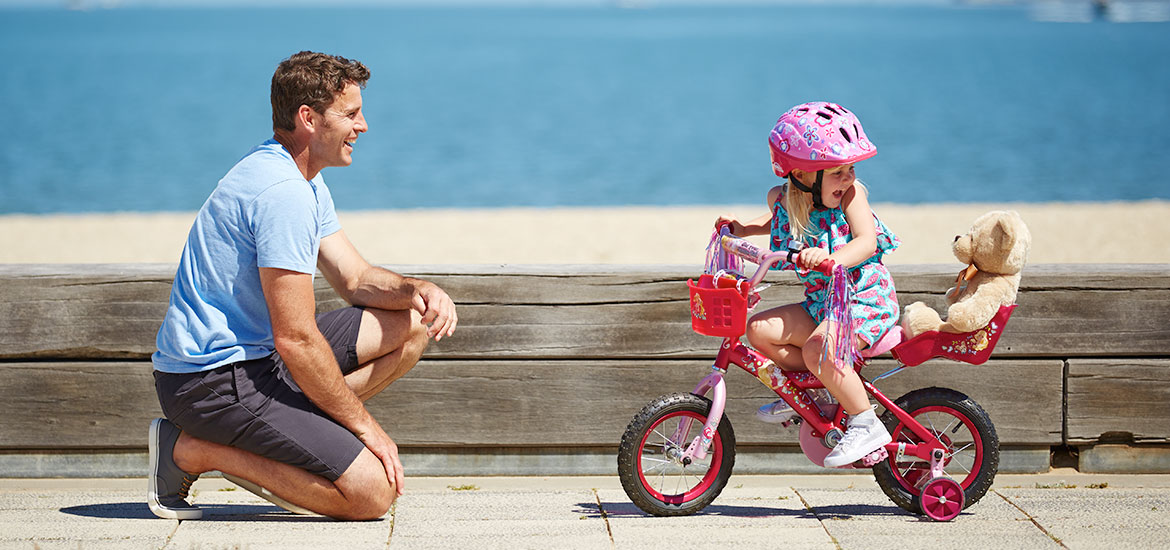 Training Wheels: Bike Tips For Kids Aged 3-6 years
Learning to ride a bike can be exciting for little ones, but also a little daunting too as they develop the skills required and their confidence. But once they've mastered cycling, they'll be off - as free as a bird! Start small: Choose a bike specifically designed for children so they're comfortable, feel safe and can enjoy the ride! Bikes designed for this age group generally have a minimum height of 71cm for a 30cm wheel. An adjustable seat height ensures little ones can touch the ground with their toes to help stabilize them. Removable training wheels are also great for stabilizing and learning balance, and an enclosed chain guard option is great for added safety.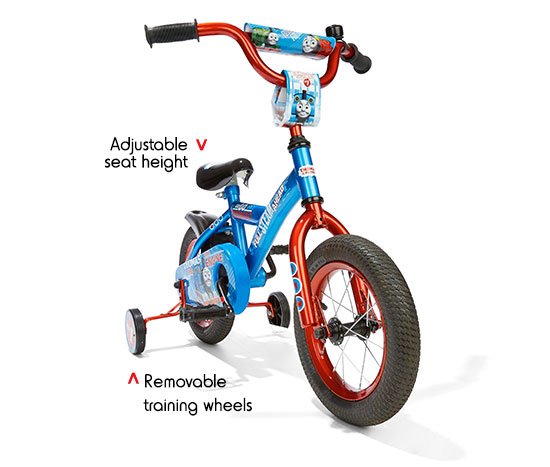 Thomas fans will love hitting the tracks on a 30cm Thomas Bike, $79. Comes with removable training wheels, enclosed chain guard and adjustable seat height. (Removable training wheels, Fully enclosed chain guard, Adjustable seat height)
Trickster Riders: Bike Tips For Kids Aged 8-11 years
The tweens tend to have a handle on things a lot better than mini riders, but finding a bike specifically designed for their size, riding style, skill level and comfort will ensure a smooth ride. Racing or cruising? Will your BMX bandit be racing, riding over dirt, free-styling or cycling on roads? If that's a screeching yes, go for a set of 50cm freestyle tyres, a 360° rotor and rear stunt pegs for stunts! Or is cruising the tracks in style more their idea of wheelie good fun? Then try a single speed cruiser with a metal basket to hold must-haves and a comfortable cushion seat is a better bet.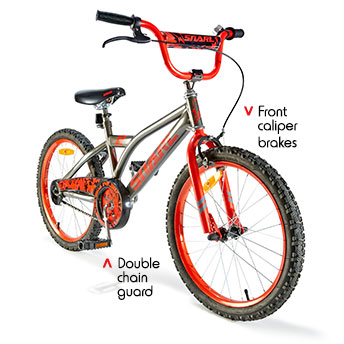 Just try and catch up! This 50cm wheel Snarl Bike, $79, features a double chain guard, rear coaster brakes and front caliper brakes to get a grip! (Double chain guard, Rear coaster brakes, Front caliper brakes)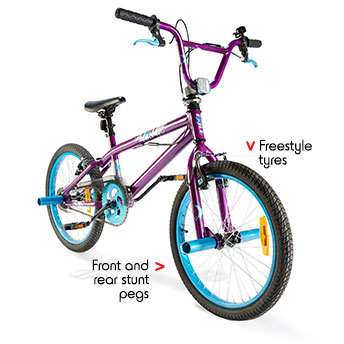 BMX kids can burn dust with a 50cm BMX Exile Bike, $99. With a 360° rotor, freestyle tyres, front and rear linear brakes and front and rear stunt pegs, they can show off their stunts in style! (360° rotor, Freestyle tyres, Front and rear linear brakes, front and rear stunt pegs)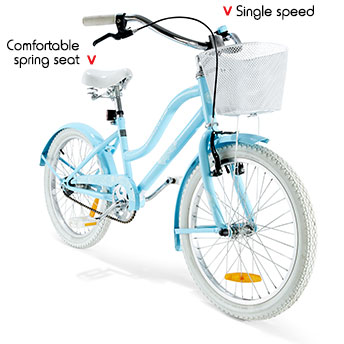 This retro inspired 50cm Vintage Cruiser, $89, is stylish, comfy and practical. Featuring a classic cruiser style frame and comfortable spring seat, the single speed rear coaster brakes and front caliper brakes makes it a cinch to handle. (Comfortable spring seat, Single speed, Rear coaster brakes, Front caliper brakes)



Please note: The products featured in this story are available to purchase in store from 10 December – 16 December 2015.
MORE STORIES