READ ALL STORIES
Write On! Creative Ideas To Get Kids Writing, Drawing & Planning
Posted on September 14, 2015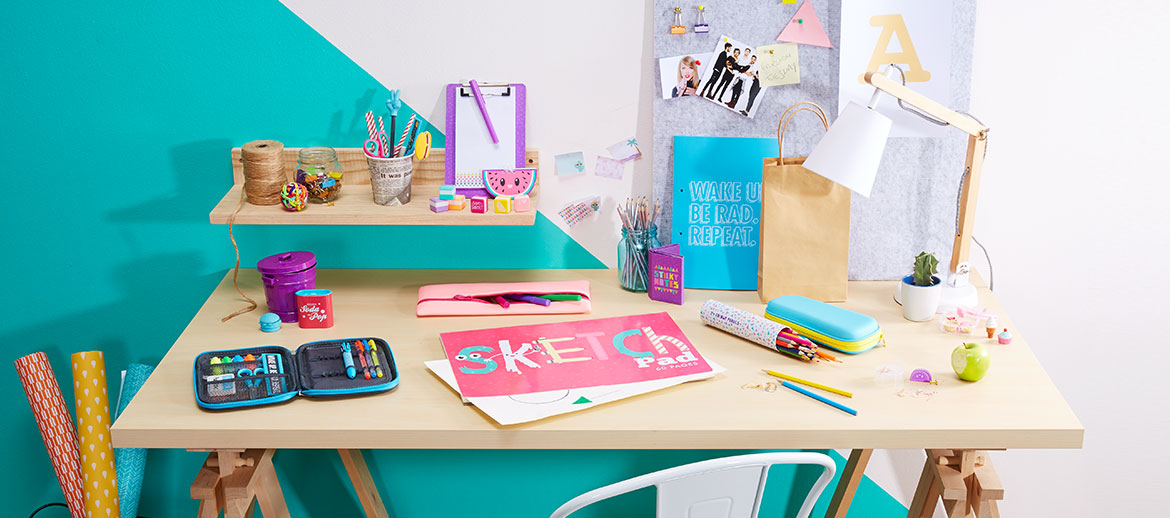 The kids will be keen as beans to get desk-busy with these creative ideas. Whether setting goals, planning the school holiday fun, drawing or writing stories, there are loads of great themes that can inspire kids to put pen to paper! Set up a desk space thats fun, bright, creative and enticing and the kids will be readying their ink in no time!
A Birthday List
Who doesn't love presents? For little ones, this is a great pen to paper motivator. But rather than just getting them to write out their wish list, encourage them to write out why they want it. They won't even realise they're fine-tuning their letter formation, pencil grip and spelling along the way.
A School Holiday Plan
So many places to see and things to do! A lot can be accomplished during the school holidays, so encourage the kids to get planning and timetabling! Check out what's on in your area, when other children are available for catch-ups and write out a weekly activities sheet. They'll feel organised and excited about what's coming up, and start to learn about scheduling. Include times, days and the people involved so they get dressed and ready promptly!
A Picture Diary
If writing feels like a chore for your little one, remember the good ol' saying, a picture tells a thousand words! Children interpret and express their experiences in different ways, so if drawing is a favourite for your child, fabulous! Encourage them to sketch, draw, paint use whatever materials they like to record their favourite experiences, recreate comic book heroes, sketch still life, record daily events, dreams, whatever they desire.
Creative Writing
Get their imagination flowing! Encourage expressive creative writing to develop imagination, characters, storylines and plot. They can dream up whatever they like, from sci-fi worlds or superheroes to romance stories or unicorns!
A Love List
Every child has a list of things they love, but sometimes it's not blatantly obvious - even to them! Suggest they write about their interests, goals, dreams and things they enjoy. They may be surprised to realise just how much happiness simple things bring them - think cuddles on the couch with mummy, drawing, bike riding, dancing, playing football, dressing up or singing!
Record Their Dreams
Catch those dreams and decode their meanings! Whether drawing them, writing out key points, symbols, emotions or simply recording the story, a dream diary can be a great idea to reflect back on and check for repeat dream patterns!

Please note: The products featured in this story are available to purchase in-store from 17 September – 7 October 2015.
MORE STORIES