READ ALL STORIES
Readers Reveal: "How I Keep The Kids Organised"
Posted on January 8, 2016
If you can't see the kids' bedroom floor through the toys, games and laundry, these clever tips could be the solution…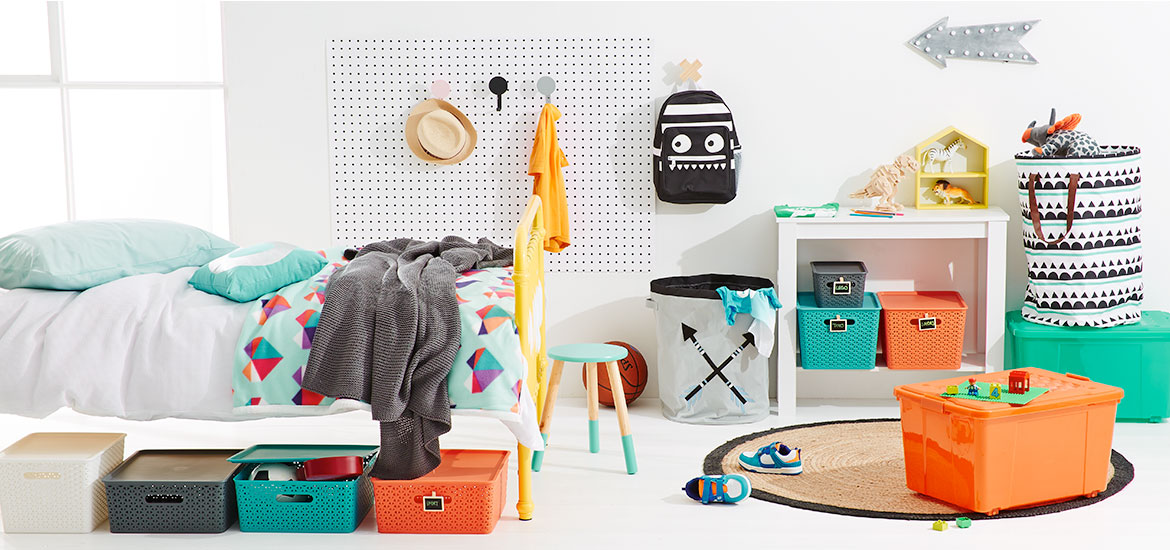 When Santa has been and there are toys littering the floor for weeks on end, the school bell goes and the uniform ends up in a pile next to the sports gear, you need a solution! We quizzed parents who discovered a range of clever ways to get their kids organised – and declutter their bedrooms."I realised my son didn't play with half his toys because he couldn't actually find them! I had everything out of sight and out of his reach. So I bought a few woven containers with lids in different sizes to store Christmas and birthday toys in, and keep them in his bedroom for easy access. I keep all his sporting gear in large containers so if he wants to play tennis or kick the footy, he knows which box to look in. All his board games are kept in another box, and LEGO pieces are together too. Now he plays with his toys more often, and knows which boxes to pack them into when he has finished playing." Franki, mum to Maxwell, 7. "My children have to pack away their toys and books after playing. They actually prefer doing this because they know exactly where they are the next time they want to play with them! To encourage stress-free school mornings, I organise their school uniforms on shelves with tops on the top shelf and bottoms on the below shelf. All dirty clothes need to go straight into the laundry hamper!" Paula, mum to Frijday, 8 and Maverick, 7.

"I've separated Ava's dress-ups and soft toys into a few storage baskets so they are more accessible for her - and so I can see her bedroom floor again! We keep all of her books on shelving too, so she find her favourites for storytime." Naomi, mum to Ava, 5. "My boys love playing Playstation and XBox – they have loads of games! To keep the living spaces tidy and cord-free they pack the consoles in one box and have the games in another." Robyn, mum to James, 17, and Michael, 19.
"My three boys take their folded washing in their own labelled baskets to their rooms and place their clothing and school uniform into their drawers neatly - rewards are offered for the tidiest drawer! This makes it much easier for them to get dressed and ready in the mornings and avoids piles of clothes lying on bedroom floors." Rees, dad to Chandler, 7, Joel and Blake, both 5.

Please note: The products featured in this story are available to purchase in store from 11 January – 27 January 2016.
MORE STORIES