READ ALL STORIES
How To Get The Kids Interested In Sport
Posted on March 31st, 2016
Looking for a creative way to get the kids interested in sport? These great ideas will ensure the kids have a ball!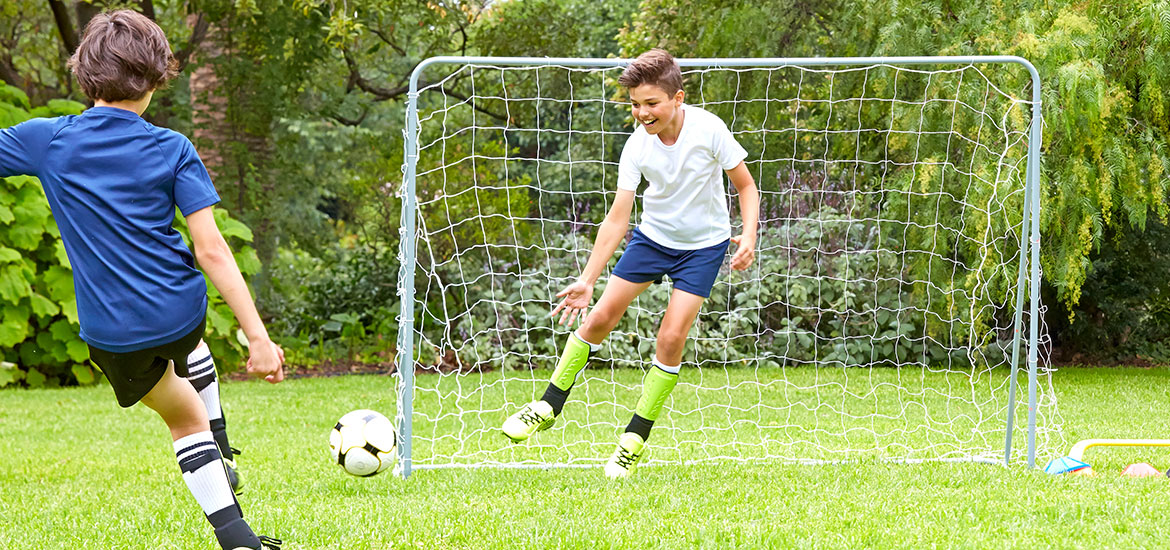 Practice At Home
Starting on the sidelines can have its benefits! If your child is shy or feels overwhelmed starting a sport they've never tried, try taking them along to watch how the sport is played before sending them out on the field. Then, play with them so they can develop their skills! Kick the soccer ball around in the backyard together, practice throwing and catching the netball, or show them your dribbling skills with the basketball. They'll be able to watch and learn while having fun and develop at their own pace before joining a team.

Make Friends
If it's a team sport like netball or soccer and your child doesn't know any of the other children, have a chat with the parents after the game so kids can mingle without the crowds. They could end up making great mates and developing long-lasting friendships - incentive to keep playing! Your child can also benefit from the comradery of his or her teammates, enjoying the game, working together cooperatively, dealing with the highs of winning - and losses!

Pick And Mix The Play!
Encourage your child to try different sports so they can see what they like best, explore their natural skills and keep active! They might be natural sprinters, great goal shooters and excellent defenders or talented swimmers! If they like multiple sports, great - they won't get bored!

Deck Them Out
Kids love to dress up, so pop on a uniform and help them feel proud as punch, more confident, and like they're part of a team! Sporting a netball skirt, bib, runners and top could be the key to them channeling their inner globetrotter! Or perhaps you're little soccer fan worships a premier league player and wants to dress up like his or her idol? Voila!

Get The Gear
If you have the right equipment, practice is a breeze! Get the essential gear, whether it's balls, bats, wickets, shin pads, footwear or helmets and they'll be off and running - or bouncing - in no time!

Make Sporty Treats
Your little stars will always be hungry after all that action, so give them a reward to look forward to post-play! Whether it's a nutritious home-made muffin, a sweet treat or even a little toy (a great reward to acknowledge a star goal!), a treat after the game can be great incentive to work out harder!


Please note: The products featured in this story are available to purchase in store from 31st March until 20th April 2016.
MORE STORIES