READ ALL STORIES
How to Build a Car Collection
Posted on September 22nd, 2016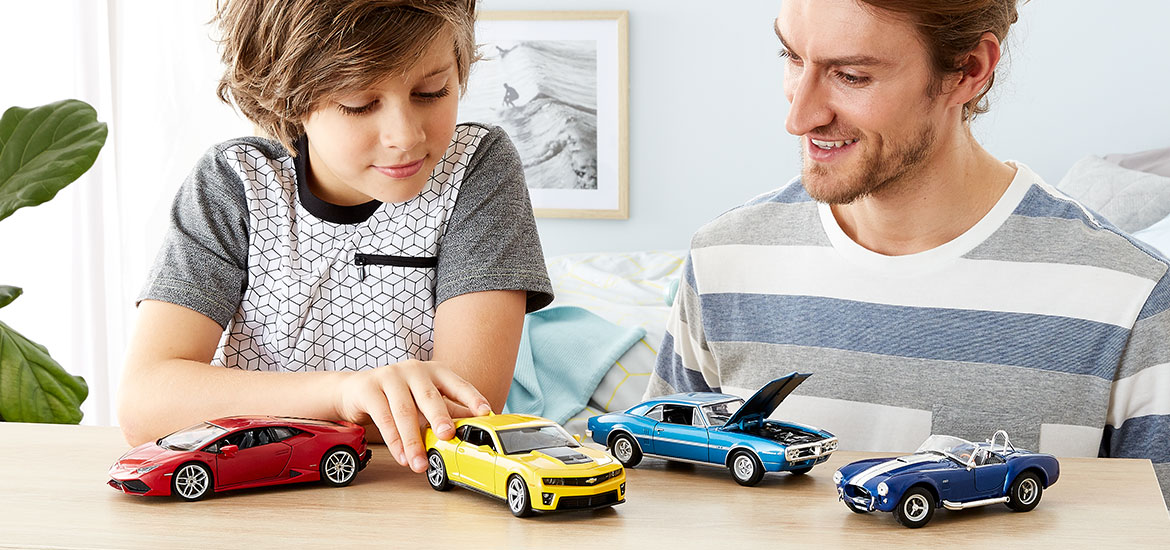 Add some fuel to your little one's love for cars and set them up for their first car collection! They are so awesome that Dad will want to join in too. Follow our tips on how to set up your child's very first collectable car collection that are sure to rev up some extra holiday fun.

Pocket Money
Teach your little mechanic about the importance of savings by having them save up for their first car. By completing chores and helping around the house, they'll be in the fast lane towards getting their very first car!

Choose the Right Car
Once they've saved up, it's time to pick their first car. You can start a theme with classic cars, choose a certain make or begin by collecting a favourite colour. With many die-cast options, there's plenty of variety to build a red-hot car collection.

Play or Display?
Whether they're a classic car fan or a V8 superstar, a car collection can be played and displayed. Get Dad involved and build a simple shelf display that they'll be proud to show off to their friends when they're not zooming around.

Please note: The products featured in this story are available to purchase in store from 22nd September until 12th October 2016.


MORE STORIES