READ ALL STORIES
Family Fun! The Board Game Olympics
Posted on March 31st, 2016
Can't make it to the Rio 2016 Olympics? Don't panic! Stage your own family board game Olympics at home! Here are our top five tips to creating a friendly competition the whole family will enjoy. Let the games begin!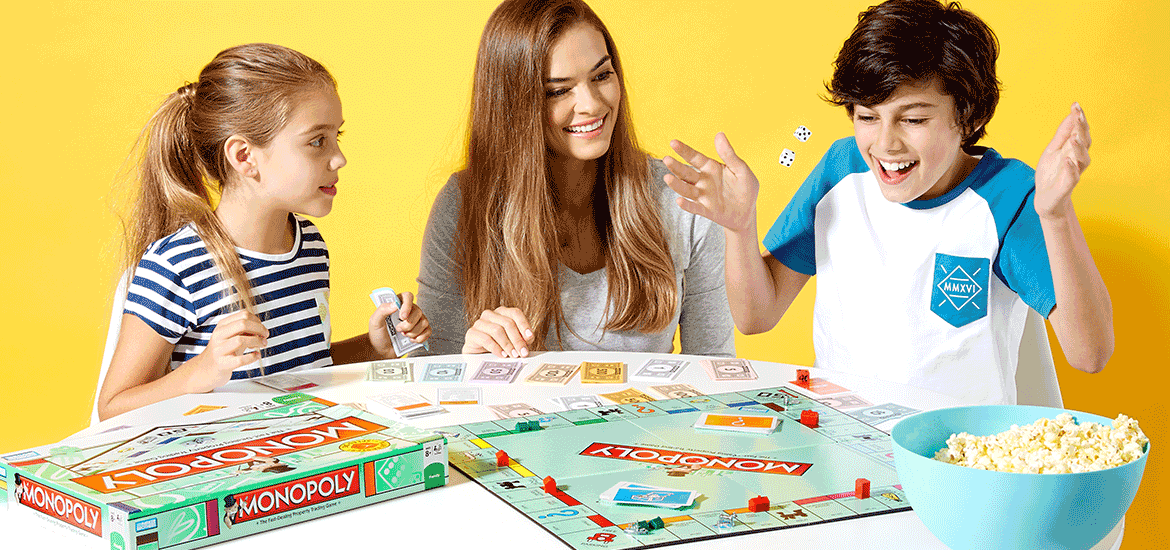 1. Make It An Olympic Family Ritual
Whether you opt for Friday nights, or just pencil it in when the rain starts, making it a family ritual will create hype around the event! Create a distraction free zone. That means switch off your phones and TV and give the family your undivided attention. You don't want anything compromising your concentration!

2. Make Olympic Treats!
Every athlete needs optimum nutrition during a match - the Board Game Olympics are no exception. Create healthy and long lasting energy for the roll of the dice with orange slices, popcorn, nuts and other tasty treats. Make your own energy drinks with a sodastream mixed with juice to keep the team well hydrated.

3. Keep Score
Choose your most honest and organised family member to hold the prestigious title of scorekeeper. They can chalk up a chalkboard and keep tally of who wins each event! No cheating!

4. Offer Incentive
Winning isn't everything, but a worthy prize for the winner of the tournament would certainly be appreciated! No chores for a week could be an option, or perhaps the winner can have their favourite dessert for all of that hard work. Or check out our great selection of $2 toys - awesome incentive for weekly round winners!

5. Mix Up Your Games
Include a diverse range of games so that every family member has a chance to showcase their strengths and skills. Go for strategic and thinking games, like Monopoly, Scattegories and The Game Of Life Empire, fun games like Family Fued, Marble Race Track, and Hungry Dino, and for active types, a game of Twister, Hop Scotch or Traditional Quoits. Or add a little mystery to the Board Game Olympics with a round of Cluedo!


Please note: The products featured in this story are available to purchase in store from 31st March until 20th April 2016.
MORE STORIES