READ ALL STORIES
The ultimate DIY kids' LEGO room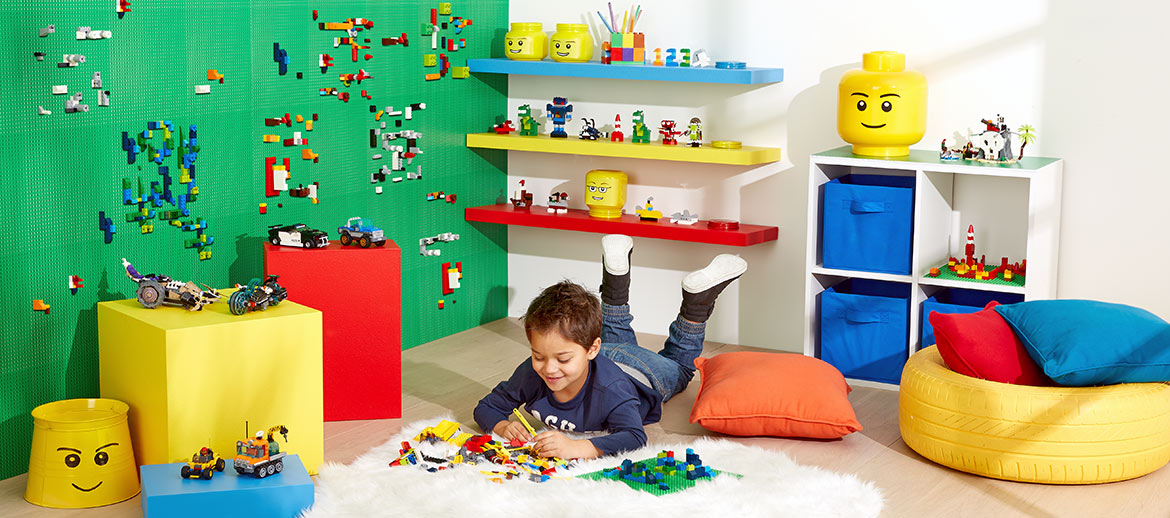 You don't need to be a Master Builder to create this totally awesome LEGO play space! It's super easy, the kids will love it and you'll never have to clear masterpieces from the kitchen table again. Everything is Awesome! Here's how to DIY your very own LEGO land…
The Great Green Wall
Transform a blank wall into a work of engineering art by adhering LEGO base plates. It's visually effective, kids can learn to build vertically and practice spelling as they write LEGO words on the wall!
The Piece Of Resistance
Add LEGO display shelves to walls for little ones to show off their favourite figurines and Batman will never go M.I.A again!
The Face Off
Create your very own LEGO storage system. We painted simple white tins yellow, then drew classic LEGO faces. Go Wyldstyle with your favourite figurine faces and use them to store and sort the Good Cops from the Bad Cops. Or you can cheat, using LEGO Storage Heads.
The Final Touch
Just add colour! Accessorise the room using the LEGO colour scheme with bold blue, red, yellow and green cushions, lampshades, storage tubs and draws, and floor mats.

Please note: The products featured in this story are available to purchase in store from 25 June – 15 July 2015.