READ ALL STORIES
3 Creative Ways To Mix Role-Play Toys With Everyday Items
Posted on March 30th, 2017
Inspire your child's imagination these school holidays by mixing classic role-play toys with everyday items. From indoor picnics to grocery shopping, these toys are loads of fun for the kids!



Good hosts, take note:
Let the kids get creative in the kitchen with a fun cooking set up. Your little chef is sure to cook up a storm. Add to the fun by handing them a notebook to take orders and a towel for the waiter or waitress's arm when serving up hot food from the oven.
Cosy picnic plans:
Rain getting in the way of your picnic plans? Who said you can't have a picnic indoors? With your favourite picnic blanket on hand, your little one will love inviting all their plush friends along to enjoy a cup of tea and a dessert course of indulgent ice cream!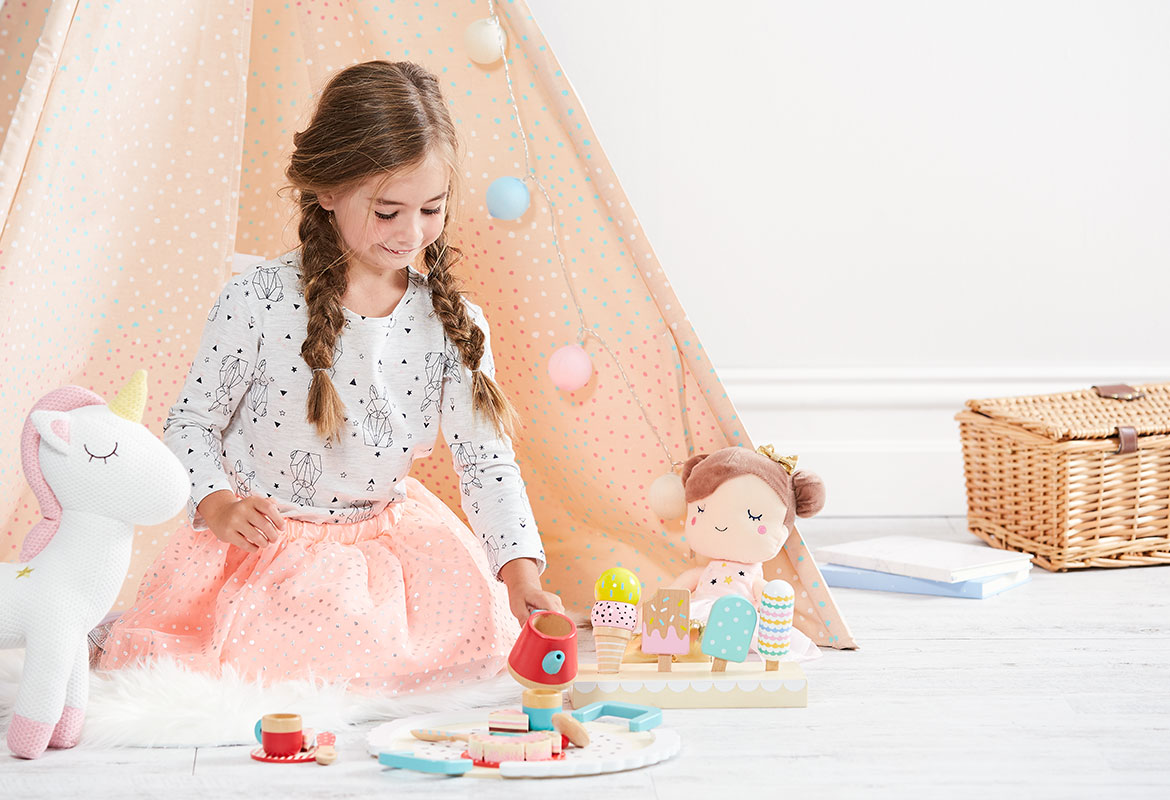 Wooden ice cream set. Ages: 3+ years. $8 –

SHOP NOW

| Wooden tea set. Ages: 3+ years. $15 –

SHOP NOW
Fresh games:
Let the kids pick up their own fresh fruit and take it to the till in their very own shopping trolley. Add to the fun by including real fruit and drinks. They'll have loads of fun shopping just like mum and dad. Why not join in on the fun whilst teaching your little grocery shopper about healthy food choices.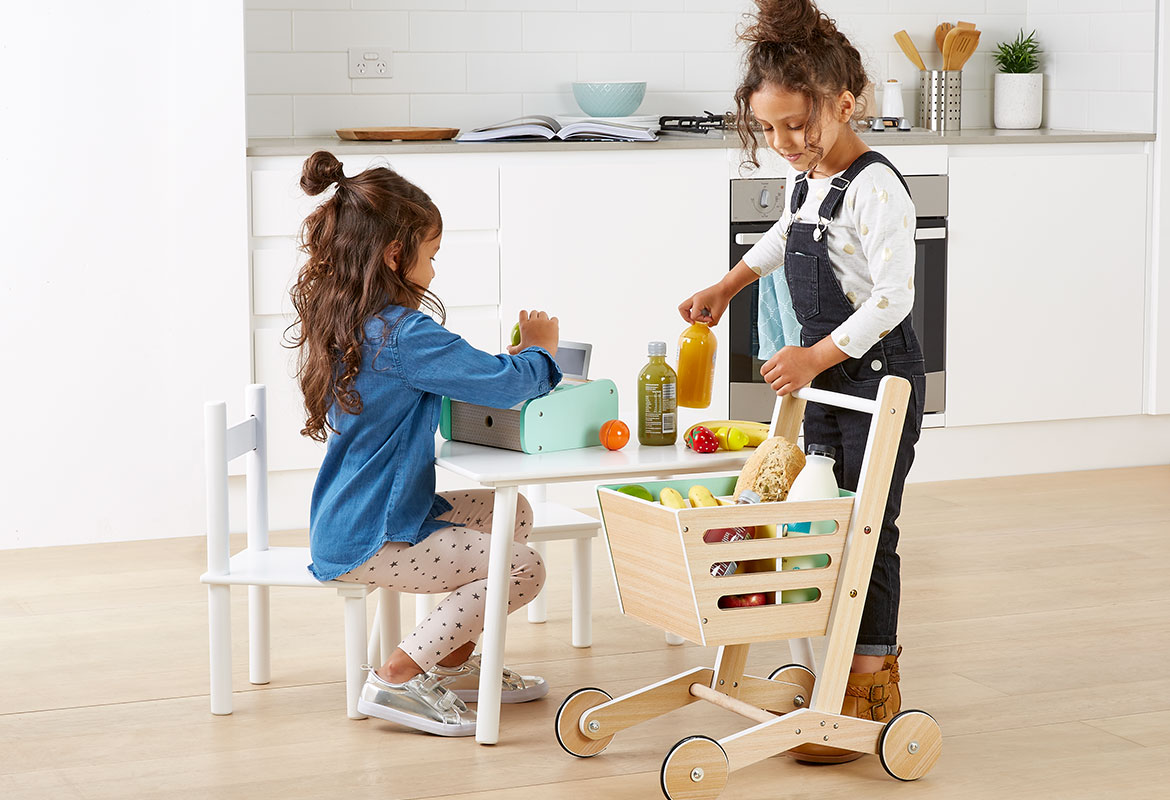 Wooden shopping trolley. Ages: 3+ years. $29 –

SHOP NOW

| Wooden cash register. Ages: 3+ years. $19 –

SHOP NOW

|
Wooden cut play food. Ages: 3+ years. $8 –

SHOP NOW
Please note: The products featured in this story are available to purchase in store from 30th March until 19th April 2017.


MORE STORIES