READ ALL STORIES
Creative Ideas For Hosting An Easter Lunch!
Easter is all about family gatherings, so put together a sweet food fiesta for those you love with these creative ideas for great food, colourful decorations and fabulous table settings…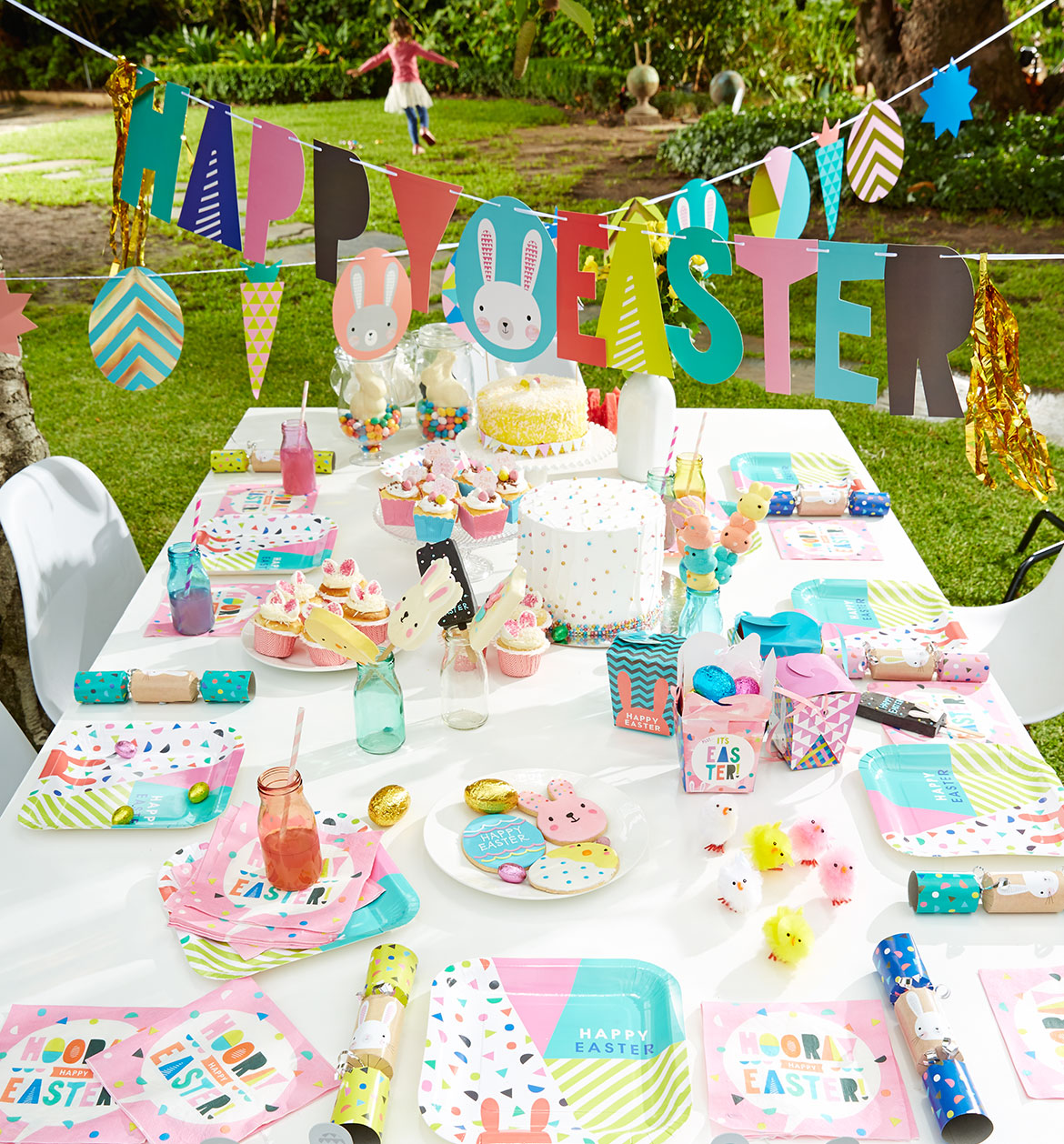 $2ea. Easter Bunting 2.5m or Happy Easter Bunting 2.7m. 20 pack Easter 2 ply napkins or 10 pack Easter disposable plates. 4 pack Easter hunt boxes. 6 pack Easter multi-coloured chicks. 8 pack Easter crackers.
Set the Easter scene!Let's decorate! Set the scene for the family celebration with cute festive trimmings. Hang brightly coloured bunting for a grand entrance, place bunnies along walls or hang from the tables, and scatter ceramic Easter bunnies throughout to get the guests super-excited on arrival.Make a show-stopping Easter table spread!An eye-popping Easter table spread will delight both young and old! To decorate your Easter table, hang Easter bunny garlands along walls, or if you're having an outdoor celebration, between trees. Place little yellow chicks amongst the food, fill brightly coloured drinking jars for guests, scatter a colourful mix of Easter eggs for a sweet starter and layout themed napkins, plates and crackers for everyone.Serve up festive treats!Serve up hot cross buns straight from the oven, fill the table with sweet cupcakes and hand out little Easter gift boxes filled with chocolatey treats for a truly indulgent celebration! Or disguise healthy sandwiches as Easter eggs by using cookie cutters to shape them. Egg sandwiches are another great choice for kids to snack on between egg hunts. If it's a brunch celebration, serve up boiled eggs in Easter-themed egg cups. Hand out stickers and craft for the kids to decorate their egg cups when they've finished dipping their soldiers.

Please note: The products featured in this story are available to purchase in store from 17th until 26th March 2016.
MORE STORIES