READ ALL STORIES
Cowabunga! 5 Ideas For A Teenage Mutant Ninja Turtles Party
Posted on June 23rd, 2016
Party with the awesome foursome! Throw a Teenage Mutant Ninja Turtle themed party that's sure to be your little ones best party yet.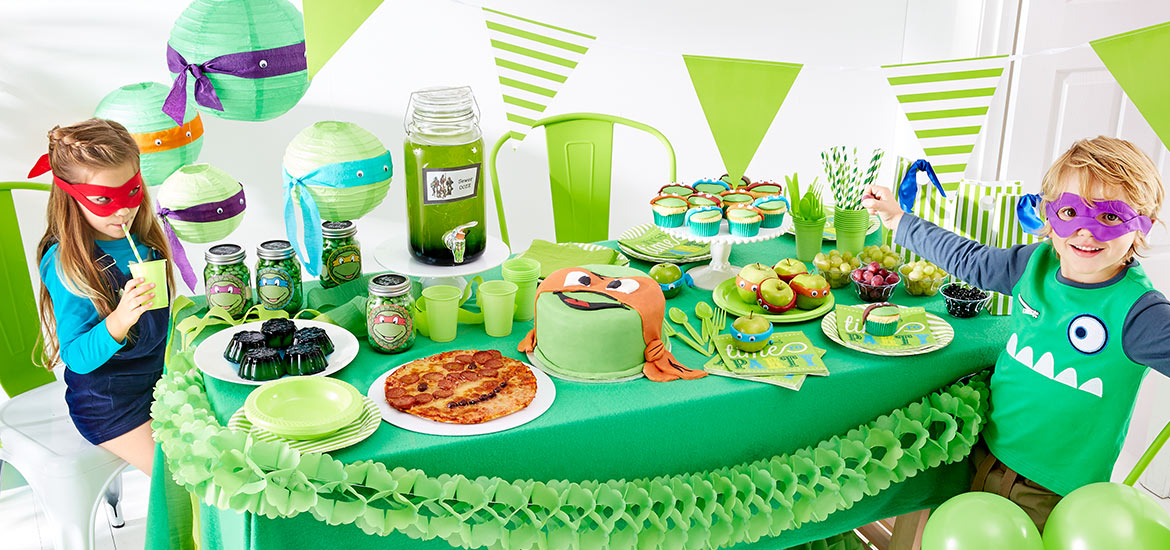 Set the green scene
The turtles love to party, so deck your party zone out with a green theme. Decorate green balloons or lanterns with red, blue, purple and orange ninja masks and hang green bunting for a cowabunga dude party scene! Green bunting and crepe party streamers will add to the celebratory feel, or get your little turtles to create Ninja Turtle faces out of green paper or felt and display on the walls!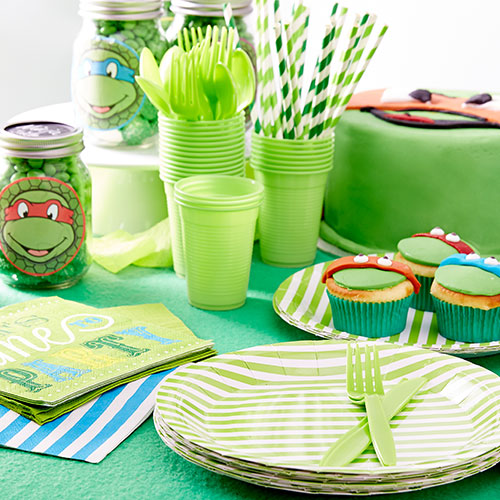 Create an awesome food table
Those little ninjas will love a green theme food table! Set the scene with a green tablecloth, green disposable cups, plates, bowls, straws and napkins. Use a tiered cake stand to display green turtle cupcakes and biscuits. Or for a healthier option, decorate green apples and have bowls of tasty green foods like grapes and celery sticks. And display green theme party bags filled with cool party favours for the ninjas to take home after the party.

Serve Green Slime
Use a drink dispenser to serve up green slime! Try green coloured Soda Stream or fizzy drinks for a 'pour and serve' option, or get creative and add green jelly as a base or place green limes or green apple skin swirls in the mix for effect. Label your drink dispenser with a cool sign like 'Turtles Ooze' or 'Turtle Power' juice to get the kids excited!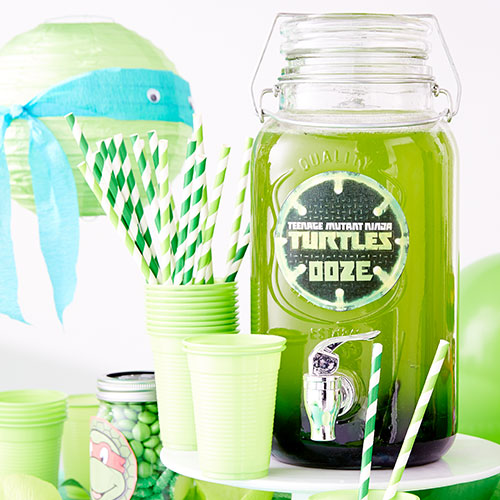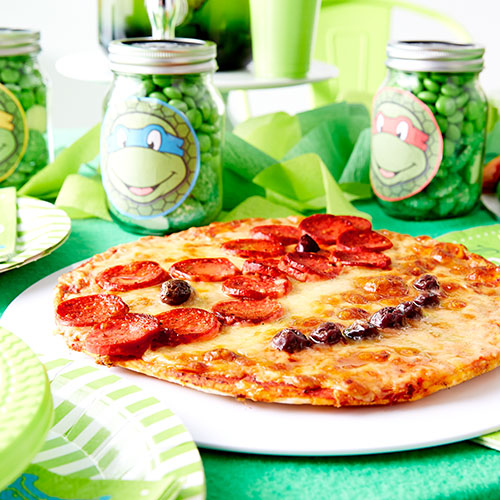 Dish up pizza!
It's the turtle's favourite food! Serve mini pizzas with a range of toppings to suit all those tiny tastebuds, and have fun with your designs. Add olive eyes and a mouth and red salami or green capsicum ninja masks!
Play Turtle Games
Use ninja masks to play blindfolded games like pin the mask on the turtle. Dress the kids up in turtle masks and play three-legged turtle races, hand out green slapping hands to 'slap the fly', or use green water pistols to squirt the turtle action figures off a ledge. Those young ninja turtles will no doubt arrive in their turtle dress-ups, so they will have loads of fun getting into character and playing with turtle action figures and role play games! For slower paced fun, get out a Teenage Mutant Ninja Turtle LEGO set and encourage those creative minds to build a turtle scene.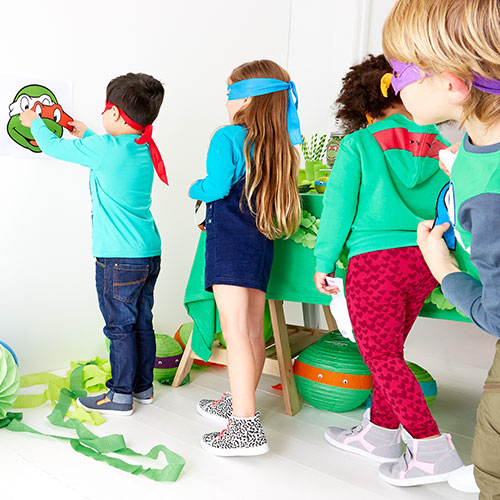 Please note: The products featured in this story are available to purchase in store from 23rd June until 13th July 2016.
MORE STORIES