READ ALL STORIES
Classic Cotton From Bedroom To Bathroom
Posted on July 28th, 2016
Wrap yourself up in these must-have cotton favourites that will keep you comfy from bed to bath.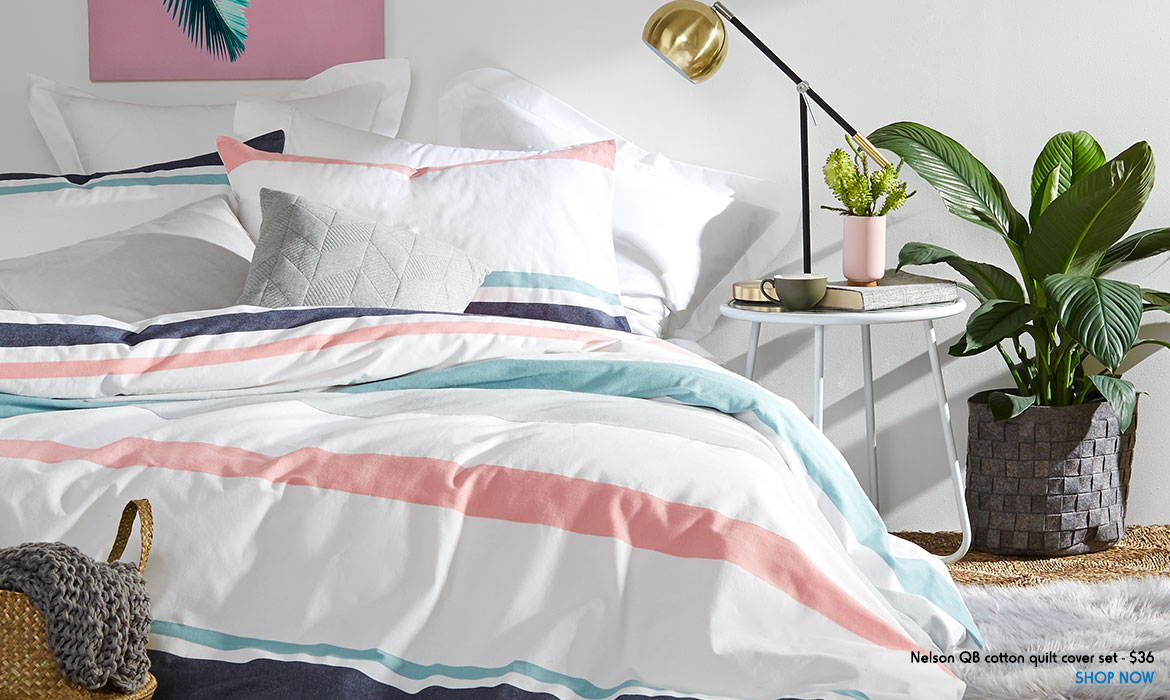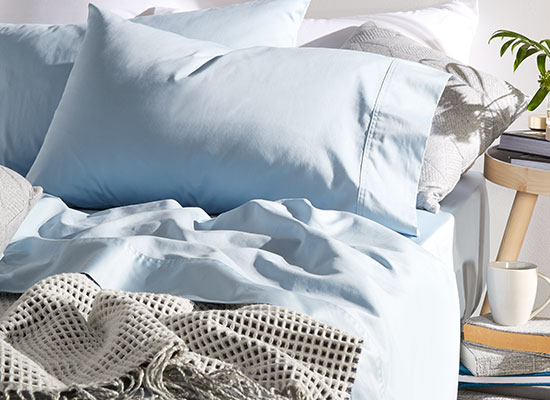 Sleep Easy
Cosy up with our Australian-grown cotton sheets. Perfect all year round, our sheet sets are soft and comfortable, making it that little bit easier to relax and unwind.
500 thread count cotton QB sheet set -
$49QB.
SHOP NOW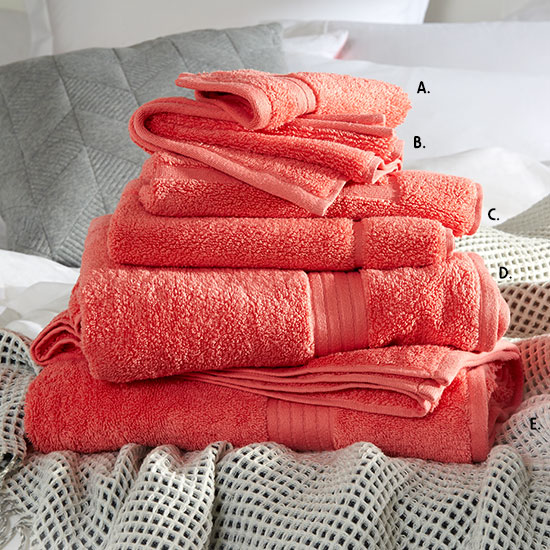 Wrap it up
Our soft and fluffy towels are available in a great range of colours to complement any bathroom.
A. Landon face washer -
$2.25ea.
SHOP NOW
B. Landon hand towel -
$4.50ea.
SHOP NOW
C. Landon foot towel -
$7ea.
SHOP NOW
D. Landon bath towel -
$7ea.
SHOP NOW
E. Landon bath sheet -
$12ea.
SHOP NOW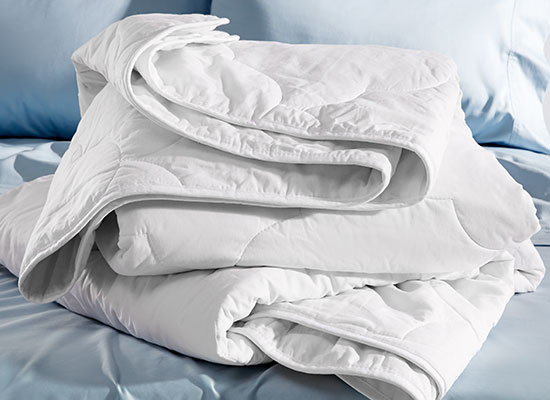 Cotton Comfort
Take comfort in cotton with cotton quilts! Our cotton quilt covers are perfect for a comfortable night's sleep all year round.
Cotton QB quilt -
$39QB.
SHOP NOW
Please note: The products featured in this story are available to purchase in store from 28th July until 21st August 2016.
MORE STORIES