READ ALL STORIES
Pregnant? Allergy sufferer? Poor sleeper?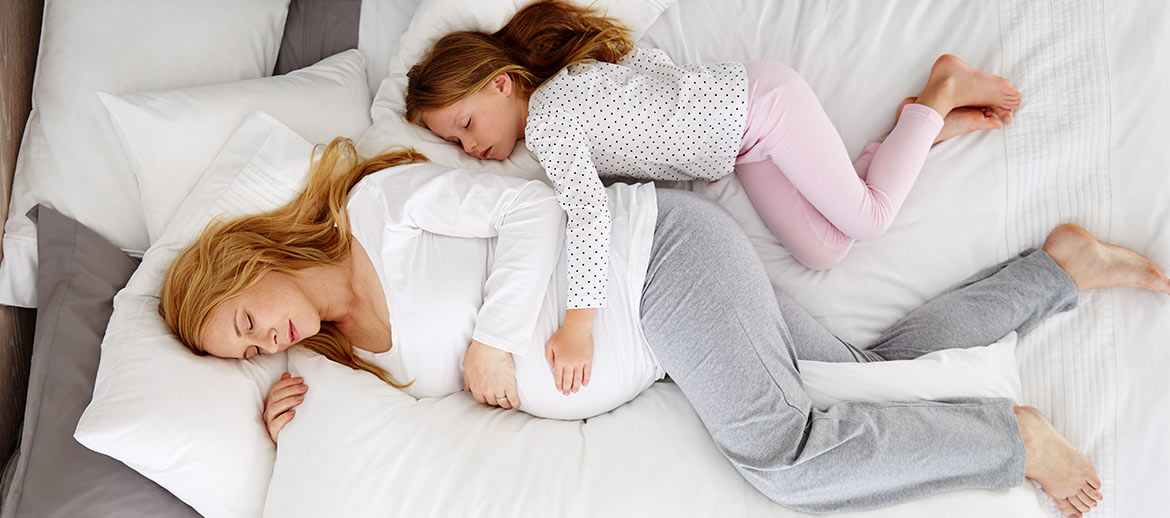 We're all unique when it comes to our sleeping patterns and style, so choose the right pillow for you and you'll be snoozing through slumberland from dusk until dawn!
For Pregnancy
You and your little bundle deserve a great night sleep, and there are some simple things you can do to achieve it. Try a body maternity pillow for support and extra comfort. A u-shape pillow also works similarly, offering added support around the belly.
Allergy Sensitive
Sneezes occupying most of your P.M time rather than zzz's? Health-treated pillow covers and fills are HealthGuard® treated for anti-bacterial, anti-microbial and anti-dust mite protection, to ensure you get a good night's rest. Pillows with anti-bacterial treated cotton covers are another great solution - look for pillows that have the Allergy Sensitive symbol.
Poor Sleeper
We spend around a third of our lives sleeping, so let's make sure you enjoy it by choosing a pillow specifically designed for you! Sleep is the time our bodies rest and recover, and we build energy to keep us going throughout the day, so contoured ergonomic shapes that comfort your sleeping style are great picks. Memory foam is designed to support the neck, shoulders and head, and has the added bonus of retaining its original shape after use. Another pick? Latex pillows, which have a pincore construction to prevent moisture build up and allow ventilation, so you can breathe easy.If you're a side-sleeper, which is the recommended sleeping style choose a pillow designed for this. Firm and high pillows are a great choice for side-sleepers, while a medium profile feather pillow is a better option for back sleepers, and a low profile pillow is more suited to tummy sleepers. Always check the recommended use, listed on the packaging, to ensure you get your best pick.
Please note: The products featured in this story are available to purchase in store from 11 June – 24 June 2015.