READ ALL STORIES
Be the King of the Grill!
Posted on August 24, 2015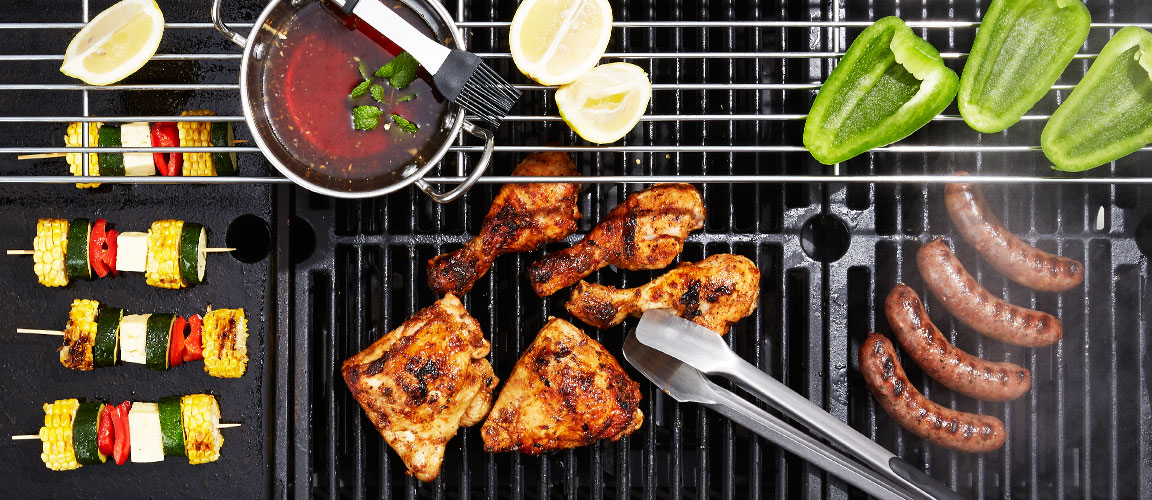 Whether it's the AFL Grand Final, Soccer finale or to celebrate a hundred kilometre kayak trip for charity, these easy BBQ recipes will show off your culinary skills (even if you have none!). Maximum taste, minimum fuss, and more time for socialising…
Marinated maple chicken breast
Ingredients: 8 chicken breasts 1/2 cup maple syrup 4 tbs soya sauce 3 tbs lemon juice 5 garlic gloves, minced 4 tsp minced ginger salt & pepper
Easy marinated chicken
Ingredients:1kg chicken of your choosing 1 cup vegetable oil 1/4 cup soya sauce 1/4 vinegar 1/4 cup of brown sugar
Method:Combine and whisk all ingredients in a shallow bowl and add chicken, the marinade should cover as much chicken as possible. Cover in cling wrap and refrigerate overnight or for a minimum of 2 hours.

Place marinade in a small saucepan. Add chicken and bring to a boil. Cook for 1 minute. Spray your grill with cooking oil and place chicken on top on a medium to high heat. Grill 15 minutes or until cooked through, turning and basting frequently with the marinade.
Thermometer should register 82 degrees Celsius, except in breast meat when thermometer should register 76 degrees Celsius.

Please note: The products featured in this story are available to purchase in-store from 27 August – 6 September 2015.
MORE STORIES