READ ALL STORIES
Summer Fun! 5 Awesome Backyard Pool Play Ideas
Posted on November 18, 2015
Forget planning daily school holiday activities – these awesome inflatable pool play ideas will have the kids entertained all summer long!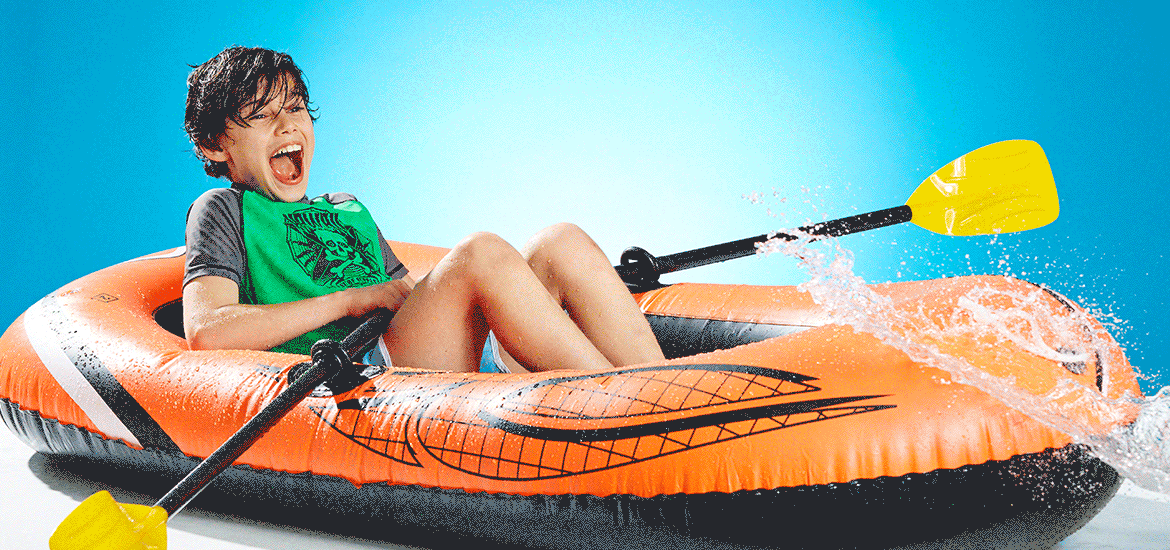 1. Inflate A Pool*
Take advantage of the warmer weather and set up a temporary backyard pool (party) - and be the most popular house on the street! The kids will enjoy endless fun as they swim and play. Tip: A 10 Foot Fast Set Pool is quick and simple to set up for summer fun and take down when the cooler climate hits. Pump and filter included.
2. Play Pool Volleyball
Rally the team together and serve up some fun! Get into water sports minus the beach crowds with an Inflatable Volleyball Pool - the perfect dose of active outdoor play and summer entertainment. The kids can get competitive and fine-tune those dunking skills while having a ball!
Space Saver: This assembled Inflatable Volleyball Pool is 2.5m(l) x 1.68m(w) x 97cm(h) and includes the pool, net and ball.


3. Take A Paddle
Take a paddle upstream with an awesome raft boat with oars. The kids will love having boat races, learning to steer and coordinate paddling – or just floating in it and drinking a summer fruit slushie! Ships ahoy! Tip: Littlies new to water play can test the waters from the comfort of a dry raft with adult supervision.
4. Chill Out On An Inflatable Island*
Paradise in your backyard – well, almost! An Inflatable Island provides the perfect floating relaxation spot with three cushions for three people to a spin around the pool in, plus the handles make a great tow bar!

5. Boogie On Body Boards!
A body board is great for pool play and for the beach as it can help kids of 5 years and above learn to kick, balance, paddle and of course, have fun in the water!
*Please contact your local council for pool fencing laws and water restrictions.
Please note: The products featured in this story are available to purchase in store from 19 November – 29 November 2015.
MORE STORIES
Stay in the know with kmail!
Sign up to Kmail to discover our latest products and be inspired by the hottest trends all at our irresistibly low prices.