READ ALL STORIES
The Active Wear Look We're Loving This Month
Posted on February 18, 2016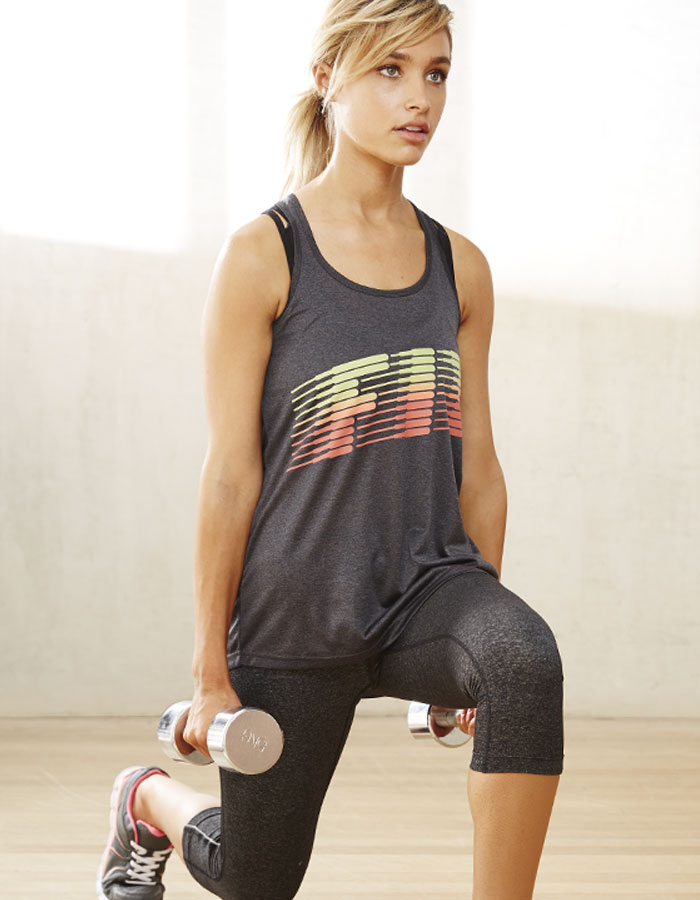 We love high performing outfits, and this active wear look ticks all the boxes when it comes to on-trend style, features, versatility and function. Here are three reasons we love the look.
1. It works hard when you're working out.
Our fitness tank, leggings and hoodie are designed with performance moisture wicking fabric, lifting moisture away from your body keeping you cool and dry as you workout.
2. The features are just what you need.
If you've ever worn track pants that have no pockets, been caught in the rain with no umbrella or found yourself exercising at dusk surrounded by traffic, you'll know what we're talking about! Stay visible when car headlights switch on with leggings featuring a reflective panel on the back down legs, keep your phone and keys safe with back pockets and your hair dry with a hood.
3. It's super versatile.
Whether it's a quick zip to the grocery store or powerwalking to pick up the kids, you'll look stylish and feel comfortable on the go.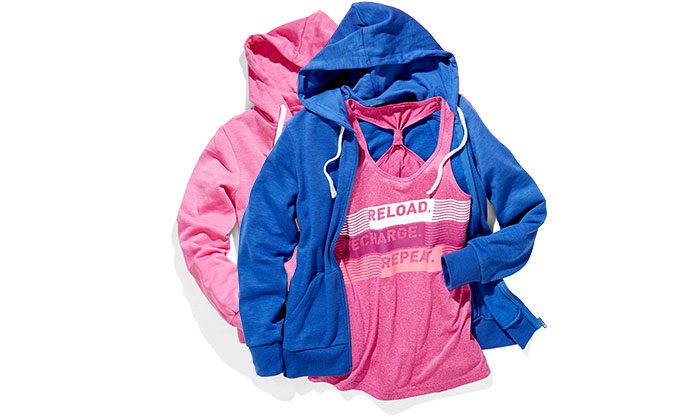 Please note: The products featured in this story are available to purchase in store from 18 February – 2 March 2016.
MORE STORIES