READ ALL STORIES
8 Pieces He Won't Want To Miss
If you only shop once a season, these great pieces should be on your list! They'll get you through the tricky trans-seasonal weather with your finger on the style pulse and they're great value too.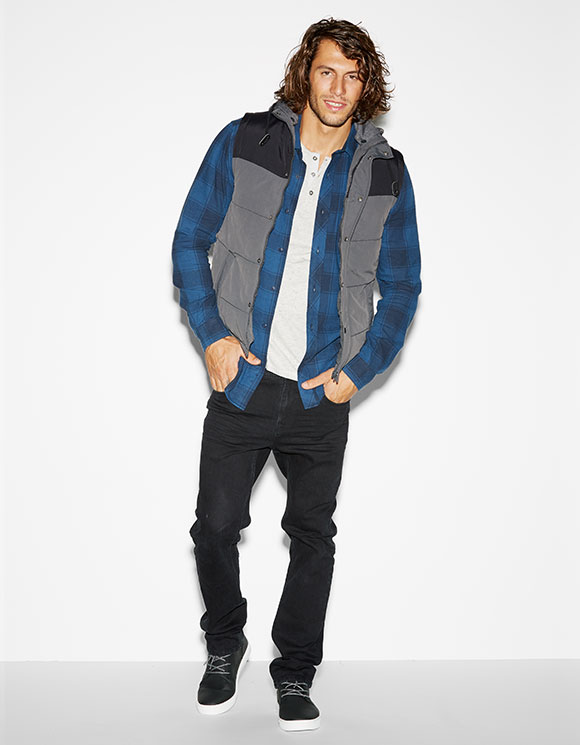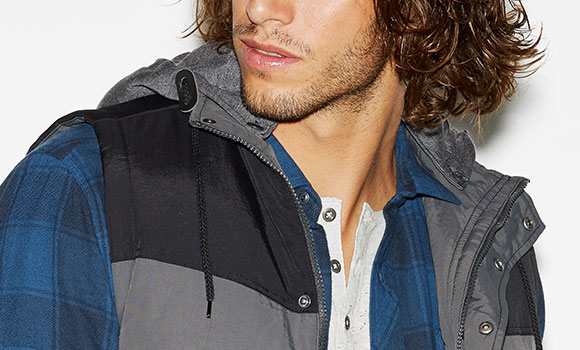 1. The Puffer Vest
There's a reason the hooded puffer vest is a wardrobe staple - it's the perfect trans-seasonal buy for those days when the weather can't decide what it wants to do! Puffer vests can be worn over a tee, long sleeve top, jumper or shirt.
2. The Faded Check Shirt
A classic and comfortable faded check shirt is perfect for cooler winter days. Its slim fit adds a twist to the classic check shirt. This style is easy to dress up or down for any occasion.
3. The Short Sleeve Tee
Meet the utility tee- your new 'goes-with-everything' essential. Comfortable and stylish, this tee features a chest pocket and front buttons.
4. The Lace-up Boot
Nail the urban retro trend with a pair of lace-up chukka boots. With a high-top design this style is comfy and sophisticated.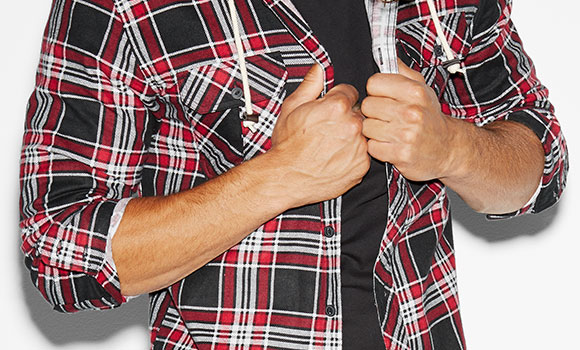 5. The Hooded Flannel
Add a hoodie to your favourite flannel shirt for an urban cool style with extra comfort and warmth.
6. The Printed Tee
A cool printed tee is sure to become your go-to tee to wear with just about anything. Pair it with slim stretch jeans in black for a low-key cool look, or wear with dark blue relaxed fits for your Sunday best.
7. Slim Stretch Jean
Rock the look with a new pair of on-trend slim stretch jeans. This style is a great way to lighten up a heavy winter wardrobe in a flash.
8. Lace-up Canvas Shoes
Join the footwear street culture with a pair of new kicks. Go for the original lace-up canvas sneaker design with a two-tone colour combo in black and brown for a 'smart edge'.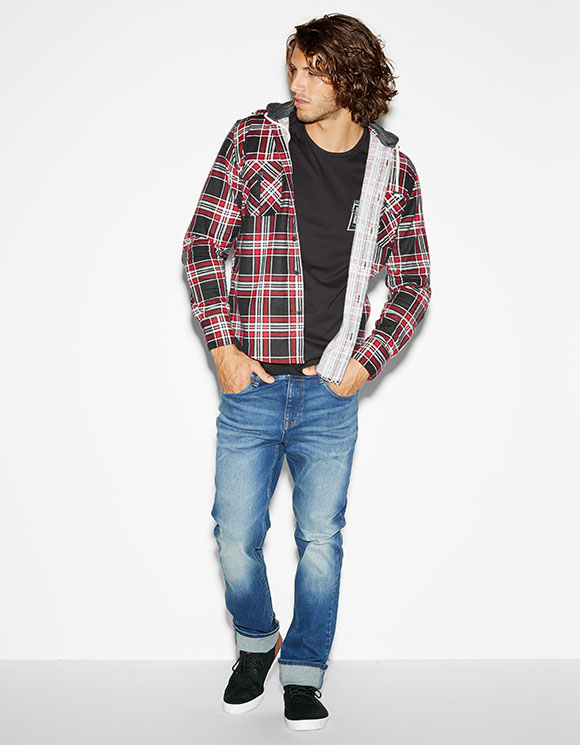 Men's faded check shirt. Sizes: XS-2XL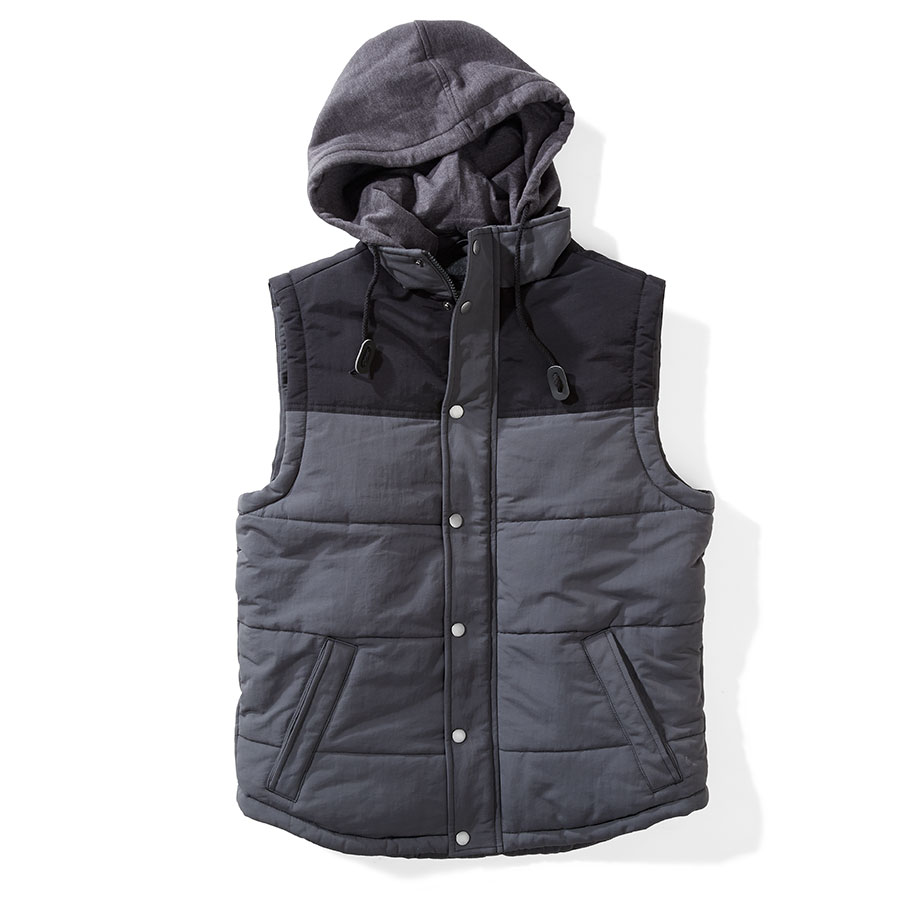 Men's puffa vest. Sizes: XS-2XL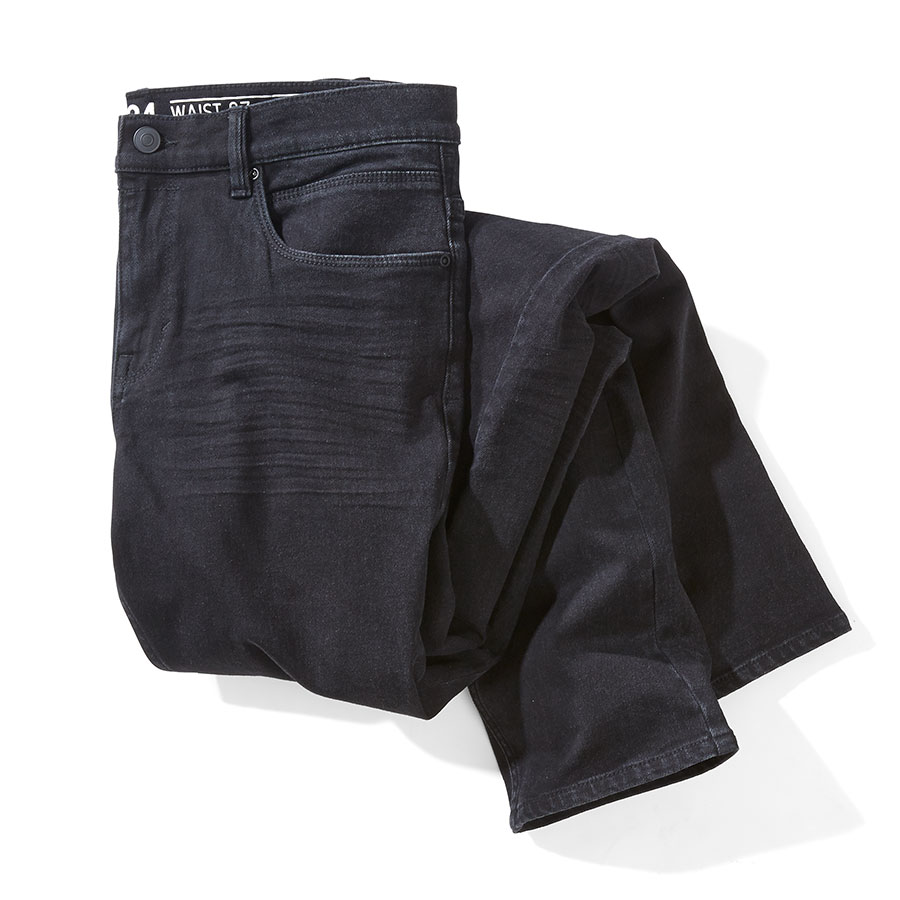 Men's slim stretch jeans Sizes: XS-2XL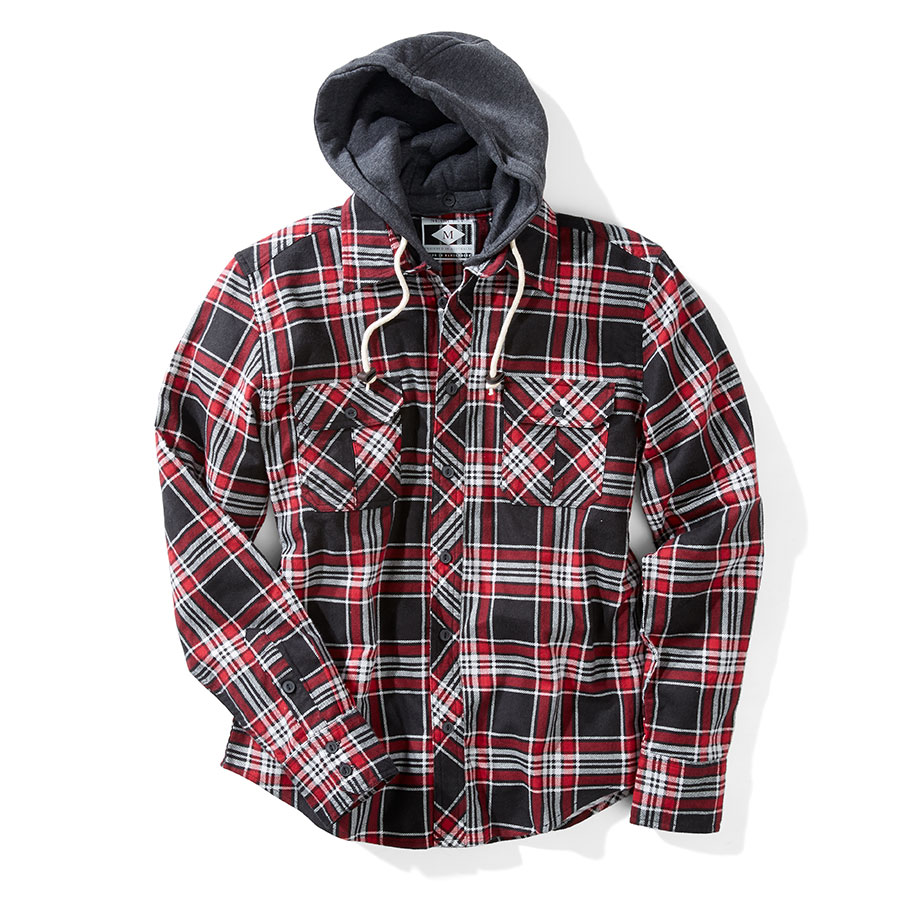 Men's hooded flannel shirt Sizes: XS-2XL
Men's slim stretch jeans Sizes: XS-2XL
Please note: The products featured in this story are available to purchase in store from 3 March 2016- 16 March 2016.
MORE STORIES