READ ALL STORIES
6 Pet Personalities (& Pics) We Love
Check out some of our favourite four-legged friends and their super cute personalities. Can you see your pooch in the mix?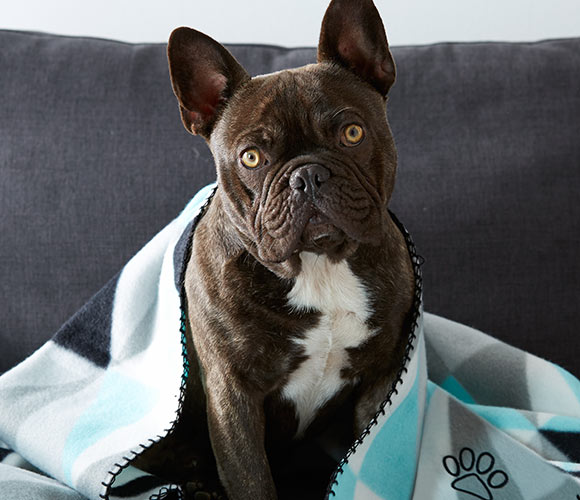 Polar fleece pet blanket, $4.

Snuggle Pooch

Pawsonality: Cuddly, loving, affectionate and loyal. This dog has no bones about showing PDA's!Hang outs: This pooch loves snuggling up to his owner, whether it's jumping into mum and dad's bed during the early morning hours or curling up on the couch with the kids for a screen time snooze. When human cuddles aren't available, you'll find this pooch wrapping himself up in his very own blanket.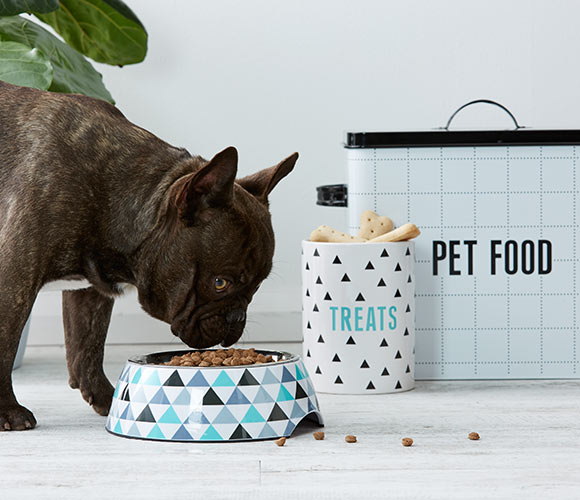 Pet food storage tin, $20. Pet treat jar, $7. Melamine stainless steel pet bowl, $8.

The Foodie

Pawsonality: Always licking his chops and sniffing out tasty treats, this pooch may be up for trying tasty new dishes, but he can be fussy too!Hang outs: Fine dining isn't just for the owners! This foodie loves trying new flavours and has high expectations when it comes to dinnertime – only the best will do. He'll turn up his nose if meals aren't up to scratch! Make sure you mix up the flavours and offer new treats and for the fussiest of eaters, serve them dinner in a fancy food bowl.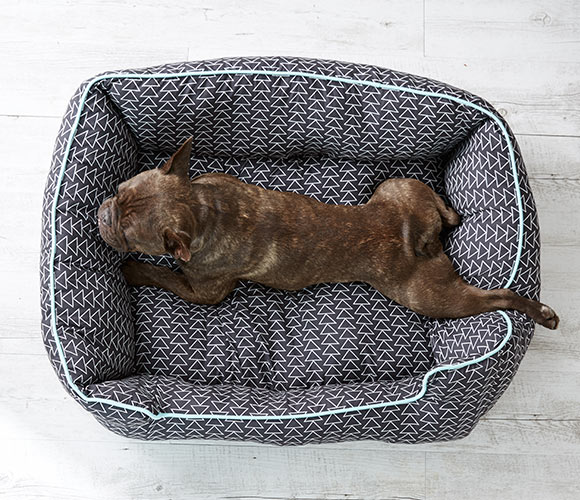 Pet lounge, Size: 81(W) x 68(D) x 25(H)cm, $22.

Sleeping Beauty

Pawsonality: Relaxed and totally chilled out! Some may even refer to this fine furry friend as a cat napper, but don't tell pooch that.Hang outs: Cuddled up on his own bed, on the couch or curled up with the kids. He rises and shines for dinner time but is happier relaxing than jumping from garden beds!
Dog hoodie, $8.

In Da' Hood Doggy

Pawsonality: This urban pup knows his way around the neighbourhood!Outgoing, social and friendly, this pup loves getting out and about.Hang outs: You'll find this urban pup in his hoodie at the local pet-friendly café having a drink from the communal water bowl (while mum or dad has their latte), at parks running about with the local dogs, or neighbours'.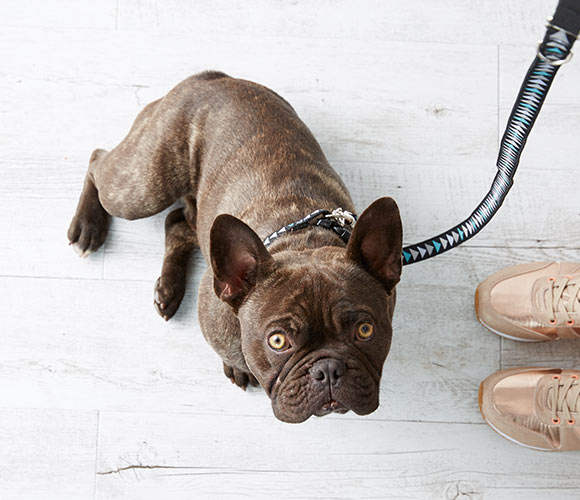 Geometric dog collar, $4-5-6 (S, M, L). Geometric dog lead, $6.

Leader of the Pack

Pawsonality: A true leader, this outgoing pooch is active, friendly, eager and ready to hit the trails the second the front door opens!Hang outs: The great outdoors! Whether it's going for a quick morning walk around the block, a Sunday bay stroll, a balmy evening run or a play at the park, this pooch is always in the lead.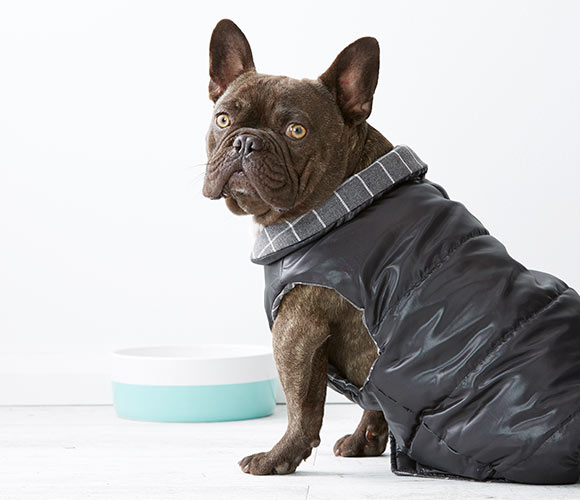 Dog puffer jacket, $10.

The Show Pony

Pawsonality: Refined, elegant and proud, this dog likes to be seen! He is the proudest of all pooches, stands tall at all times and isn't afraid to strut his pawfected walk on parade.Hang outs: Always groomed, this show pony loves to be out and about. You're more likely to see this personality sitting contently next to his owner at the local café rather than digging for bones and getting dirty with the neighbouring dogs!

Please note: The products featured in this story are available to purchase in store from 17th until 26th March 2016.
MORE STORIES