READ ALL STORIES
5 Must-Haves To Entertain Outdoors In Style
Posted on September 19th, 2016
Transform your backyard into an outdoor oasis with these 5 must-haves and top tips… Get creative and be inspired!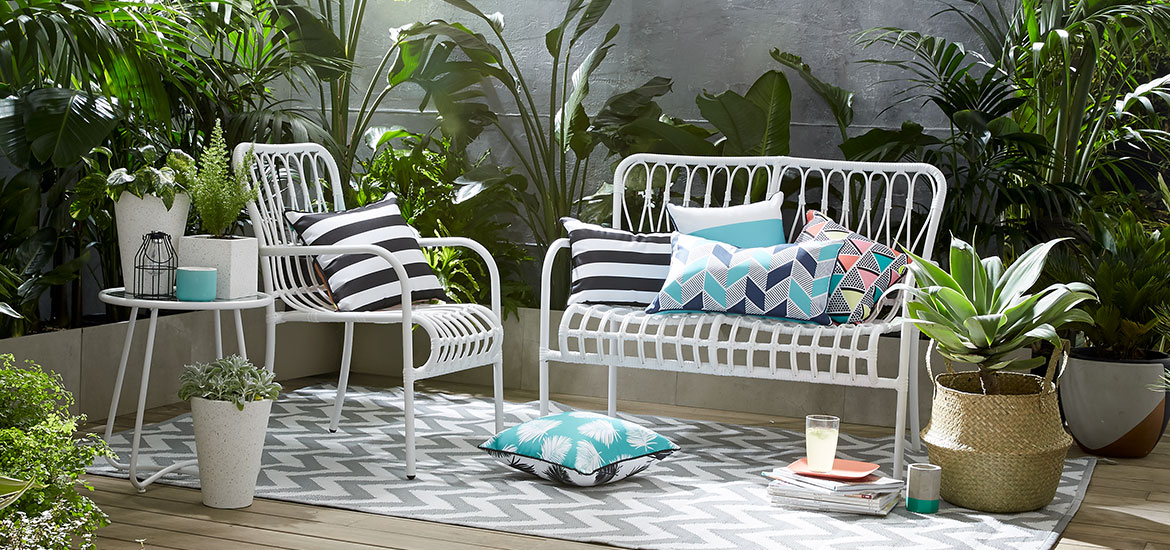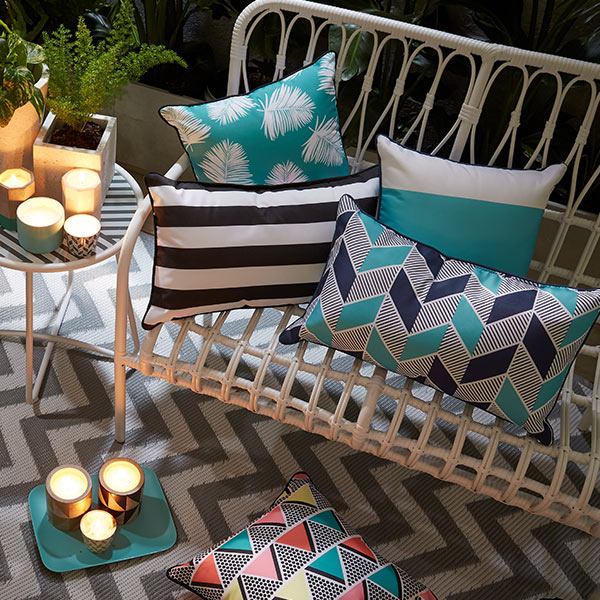 Tropical furniture
Add a summer vibe to your space with our Havana wicker furniture. Perfect for outdoor entertaining, this furniture will set the scene for late night barbeques and summer sunsets with family and friends.
Havana 2 seater rattan lounger. $79 -

SHOP NOW


Havana rattan chair. $49 -

SHOP NOW


Patterned glass table. $15 -

SHOP NOW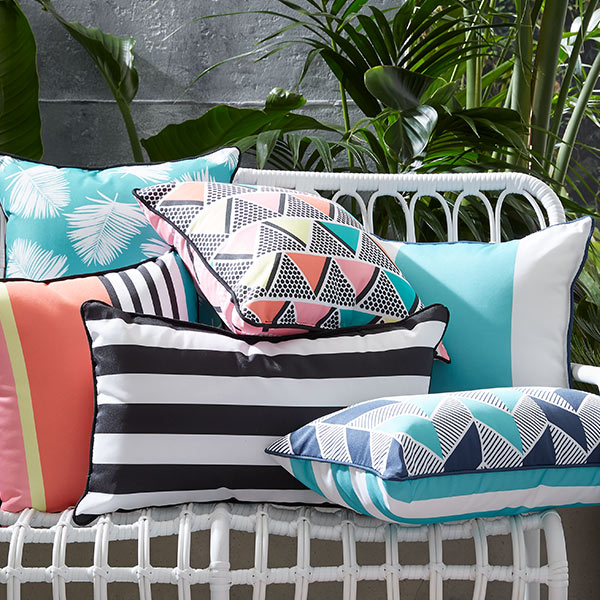 Cushion comfort
Think of your outdoor area as another room of the house and make it inviting with comfy cushions that add personality to the space with bold geometric reversible prints. Incorporate cushions that vary in shape and size to add dimension and depth to your space.
Outdoor cushions. 38 x 38cm and 50(W) x 30(H) cm. $9ea -

SHOP NOW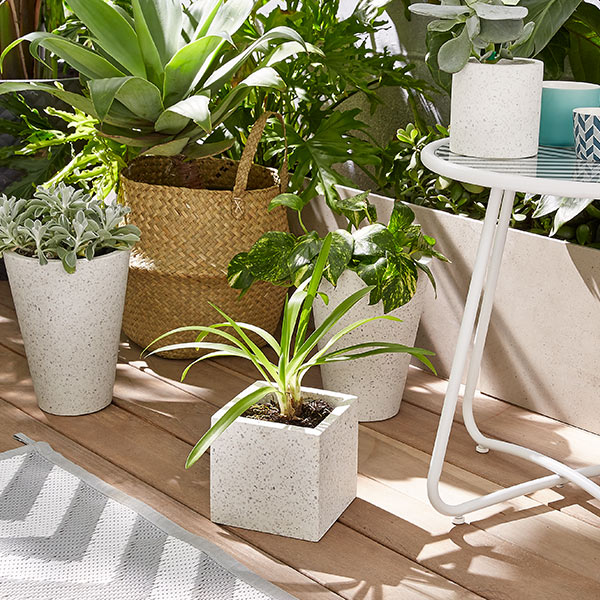 Go green
Frame your space with pots from our Terrazzo range. These textured terrazzo pots will add instant style to your outdoor space and are perfect for repositioning and styling your favourite plants and herbs as the seasons change.
Terrazzo cylinder pot. $5 -

SHOP NOW


Terrazzo cube pot. $7 -

SHOP NOW


Terrazzo cone pot. $15 -

SHOP NOW




Make it matte
Entertain friends with our great outdoor melamine dining range. With its stylish matte finish and bold colour palette, our melamine range is sure to become an outdoor dining staple.
Set of 4 matte finish plates. $8 set -

SHOP NOW


Set of 4 matte finish bowls. $8 set -

SHOP NOW


Set of 2 matte finish platters. $8 set -

SHOP NOW


Matte finish salad bowl. $8 -

SHOP NOW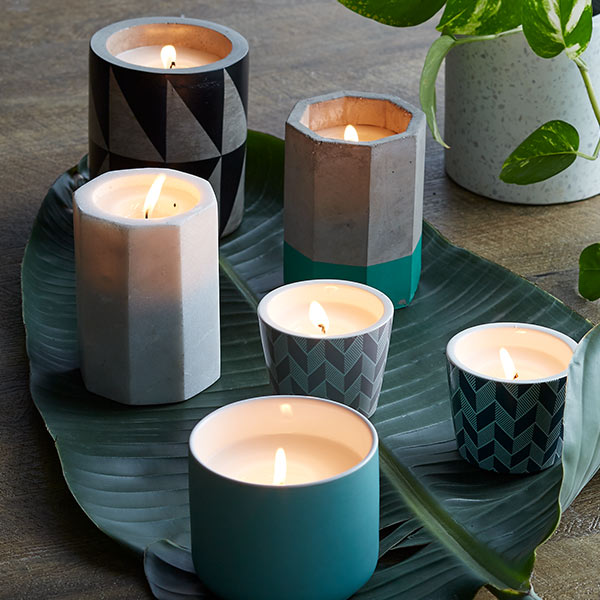 Mood lighting
Relax and enjoy the stars by candlelight with our stylish citronella candle range. The perfect finishing touch to your backyard oasis and ideal for keeping those pesky mosquitoes away.
Citronella geo marble candle. $6 -

SHOP NOW


Citronella geo candle. $3 -

SHOP NOW


Citronella pattern candle. $4 -

SHOP NOW




MORE STORIES