READ ALL STORIES
4 Ways To Style Your Tree This Christmas
Posted on November 1st, 2016
Make this Christmas extra special by choosing a theme that you can use throughout your home from the mantle to the tree to your dining table! Find your favourite tree theme that best matches your Christmas spirit.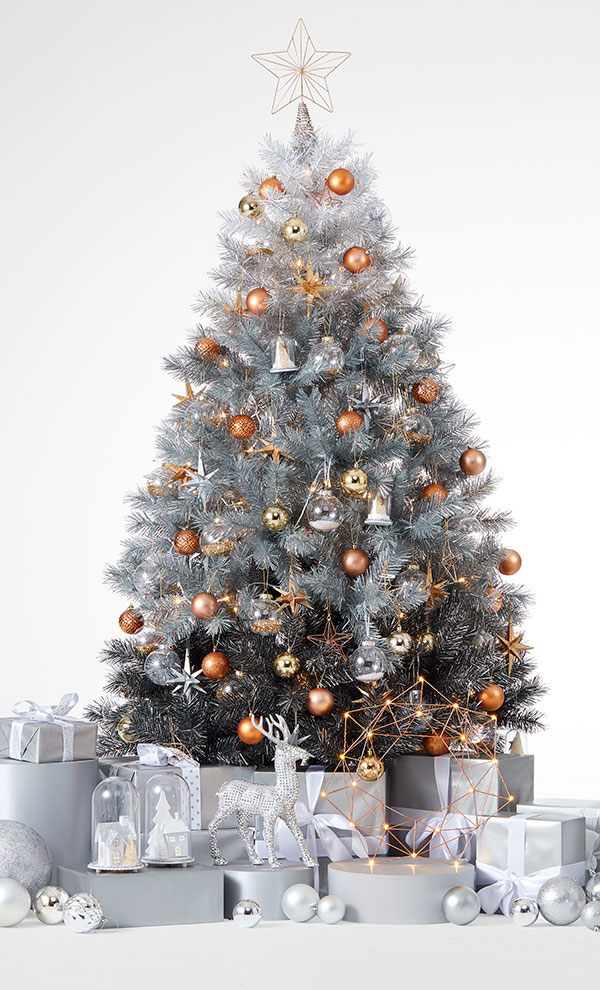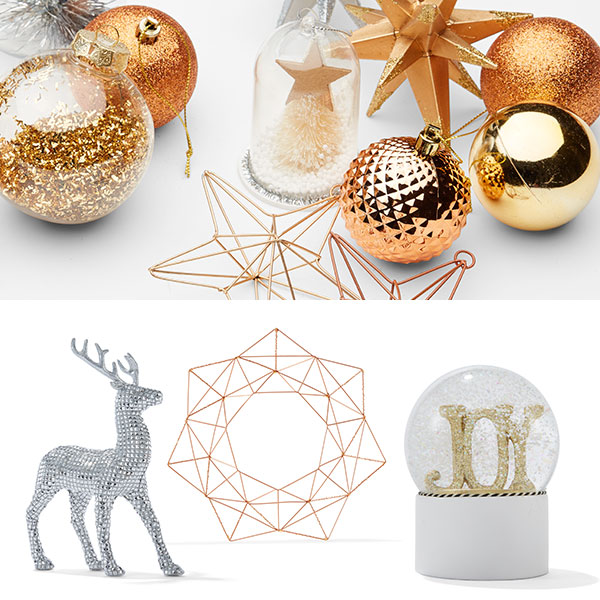 30cm bling reindeer $12. Geometric light up metal wreath $12. Joy snow globe $5.
Metallic
If you're looking for a stylish Christmas, the metallic themed tree is perfect. Complete the look with matching metallic décor throughout the living room and modern tableware for Christmas lunch.
1.82m (6ft) ombre Christmas tree
$49
-
SHOP NOW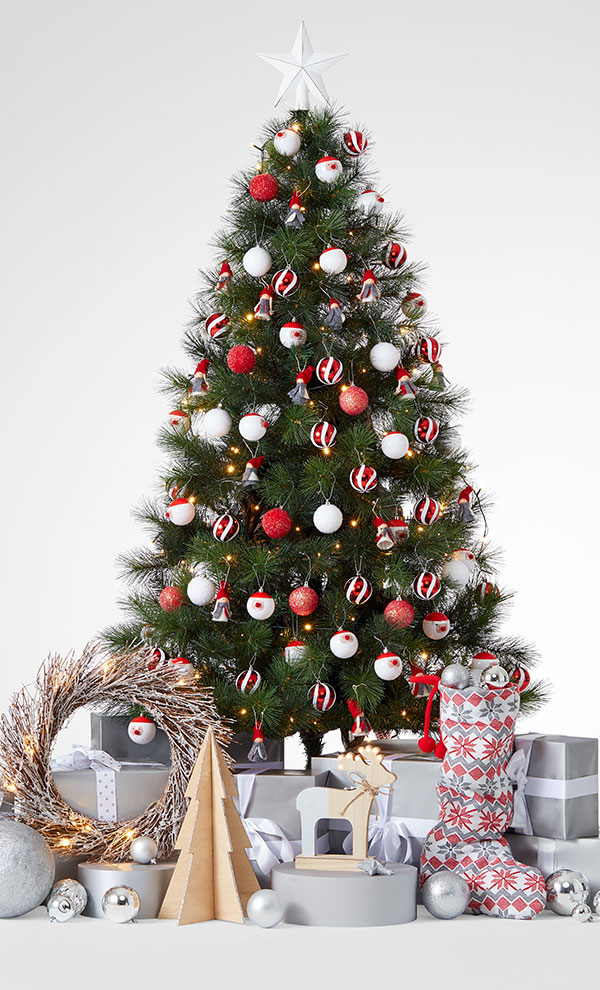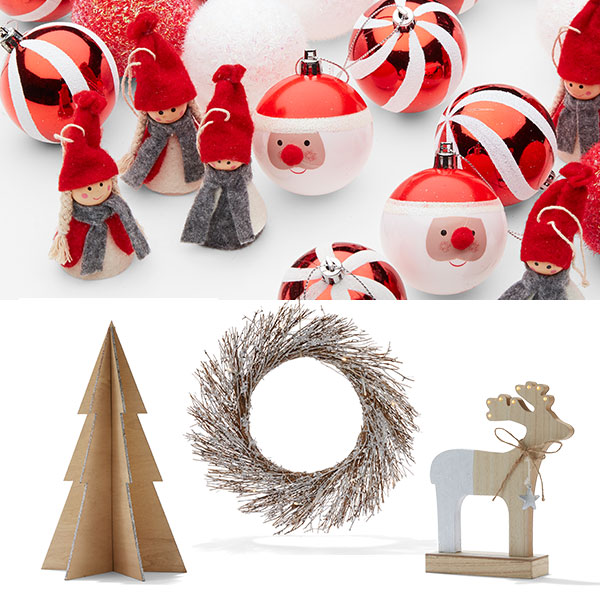 Scandi tree with glitter $7. Light up brand wreath $15. Wood light up reindeer $8.
Traditional
Decorate the house in red and white for a traditional Scandinavian-inspired Christmas tree this year! With matching décor such as wreathes and table ornaments, this theme is the perfect match for any contemporary home interior and is sure to be one you'll want to keep into the new year.
1.82m (6ft) Wisconsin tree with white tips
$49
-
SHOP NOW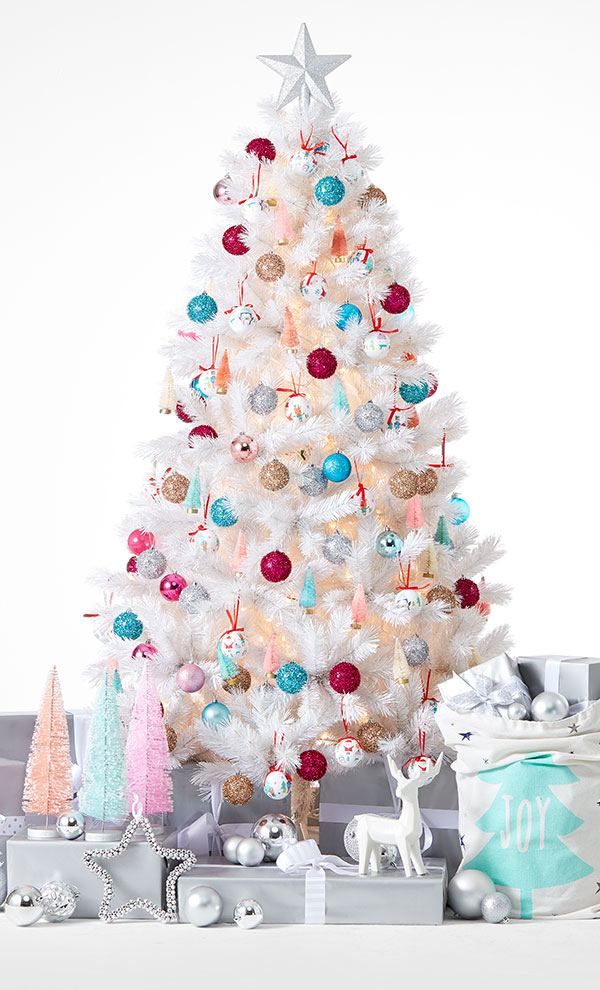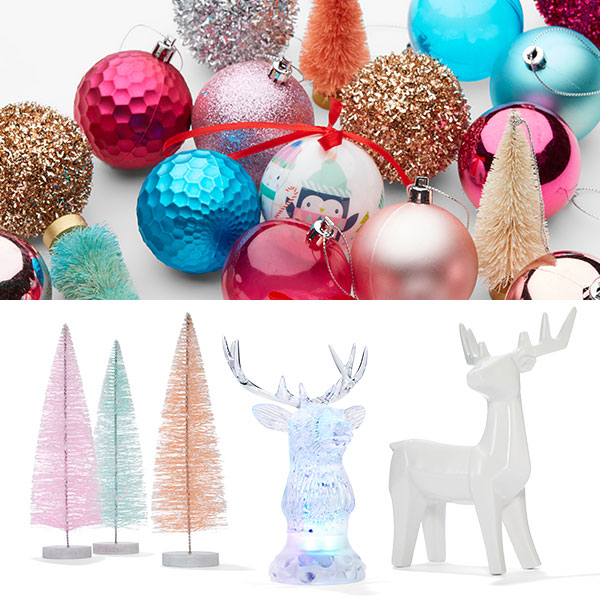 Pastel bottle brush tree $7. Light up reindeer head with swirling glitter $10. White geometric ceramic reindeer $8.
Pastel brights
Bring the north pole to your living room with this pastel brights themed tree. Colourful and fun for the kids, this white tree and matching fun décor are sure to get the kids counting down the days to Santa's arrival.
1.82cm (6ft) white Tiffany tree
$49
-
SHOP NOW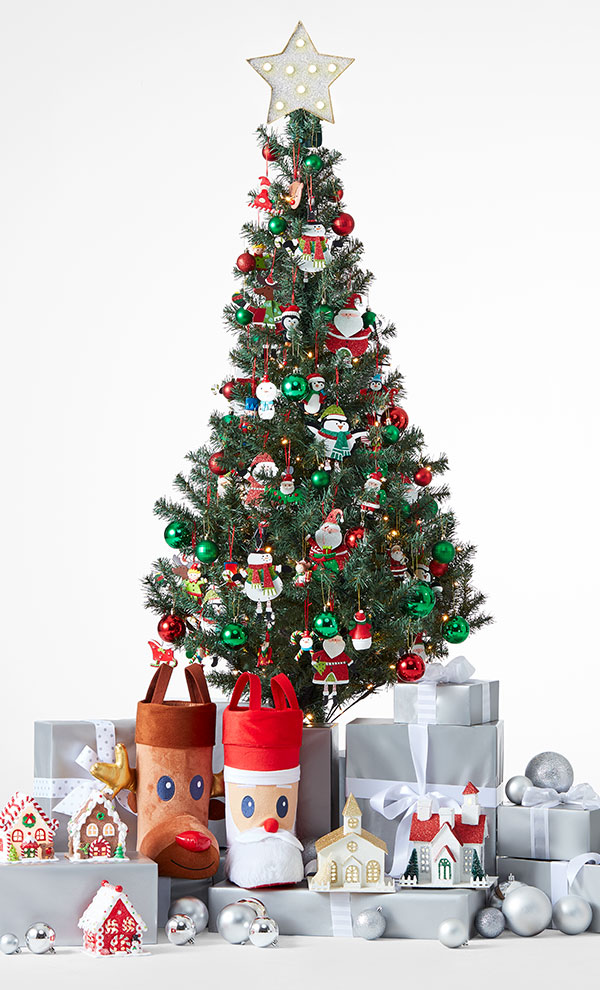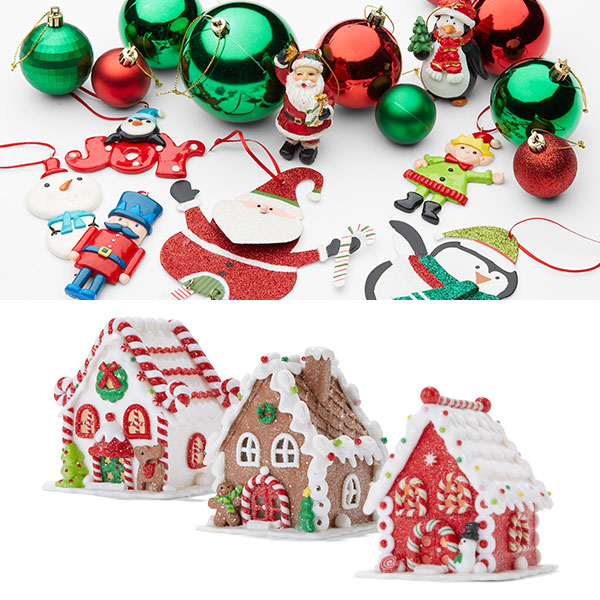 Light up claydough houses $7ea.
Novelty
Our kids traditional tree will make their Christmas one they won't forget. Complete with fun character ornaments the whole family will love setting up this tree and decorating small spaces with our light up claydough houses!
1.8m 6ft Columbia tree
$13
-
SHOP NOW

Please note: The products featured in this story are available to purchase in store from 3rd November 2016 until sold out.


MORE STORIES