READ ALL STORIES
4 Storage Solutions To Organise Your Home
For The New Year
Posted on January 16th, 2017
Reclaim your space in the New Year with our great storage solutions. From bedroom to bathroom, we've got you covered with some clever products and handy tips.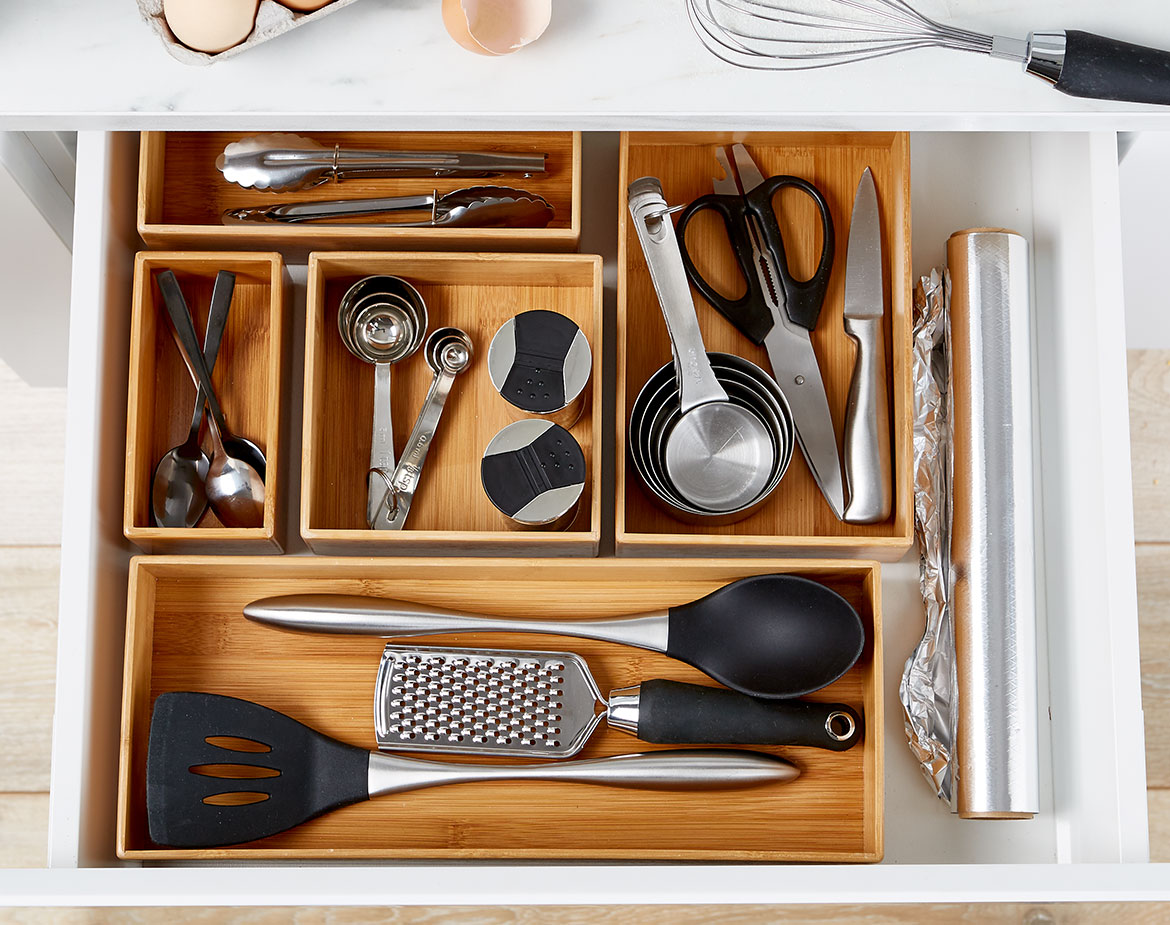 Bamboo drawer organiser large and wide $6 –

SHOP NOW

| Bamboo drawer organiser small and wide $3 –

SHOP NOW

|
Bamboo drawer organiser small and narrow $2 –

SHOP NOW
Kitchen Storage
If one of your New Year resolutions is to be more organised, then sorting your kitchen drawers is a great place to start. Our bamboo storage drawers are available in a range of sizes and are made of real bamboo.
Once you've sorted out how many compartments each draw can fit, then you can decide on the type of utensils that you need to access most and which type are best for each compartment size.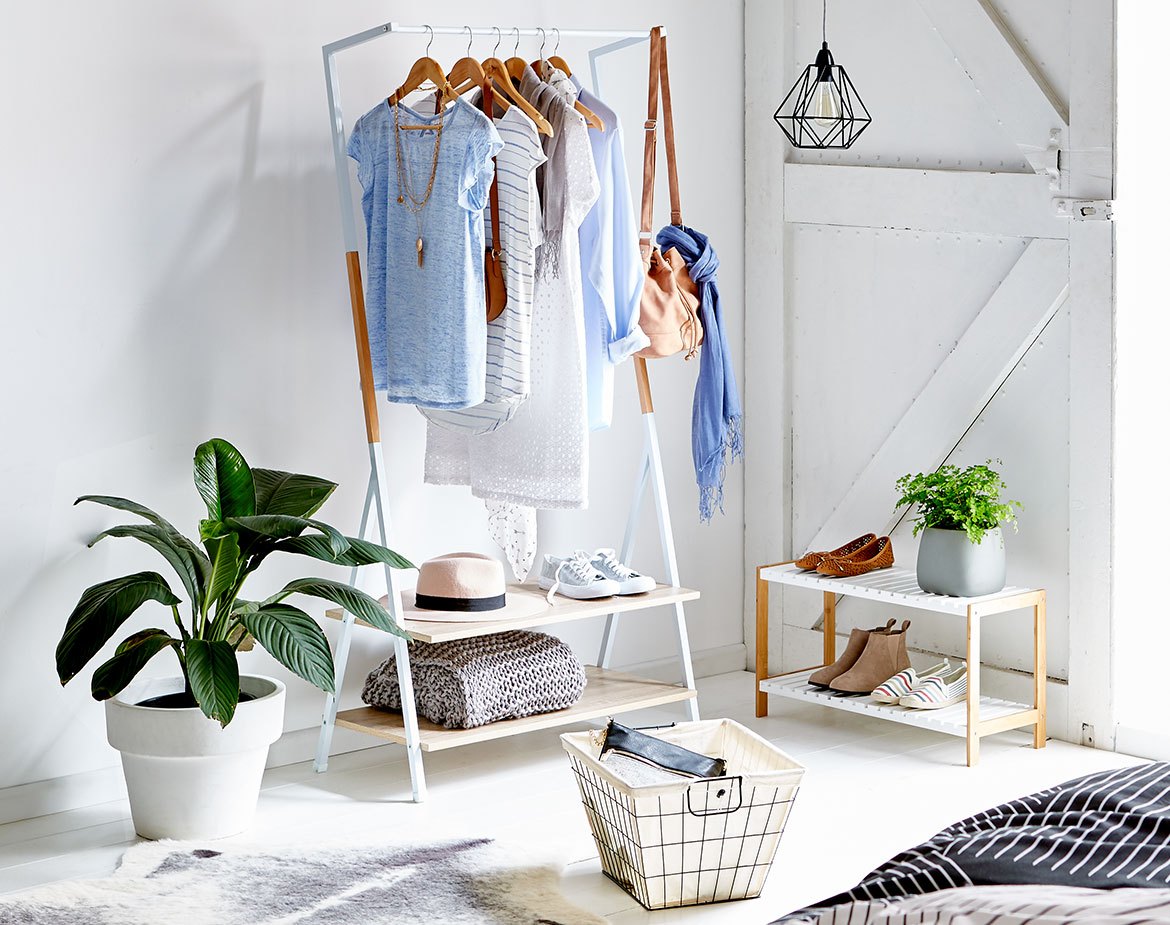 Scandi garment rack $49 –

SHOP NOW

| Shoe storage rack $19 –

SHOP NOW

| Wire basket with liner $12 –

SHOP NOW
Bedroom Solutions
Get your bedroom sorted with this stylish Scandinavian clothes rack. Not only does this rack add an extra touch of style, but you will also be able to view all of your options at a glance. If you want to be really organised- you could arrange your clothing by outfit or garment type.
To complete the organisation bliss, use a handy shoe rack for footwear and a wire basket to store accessories.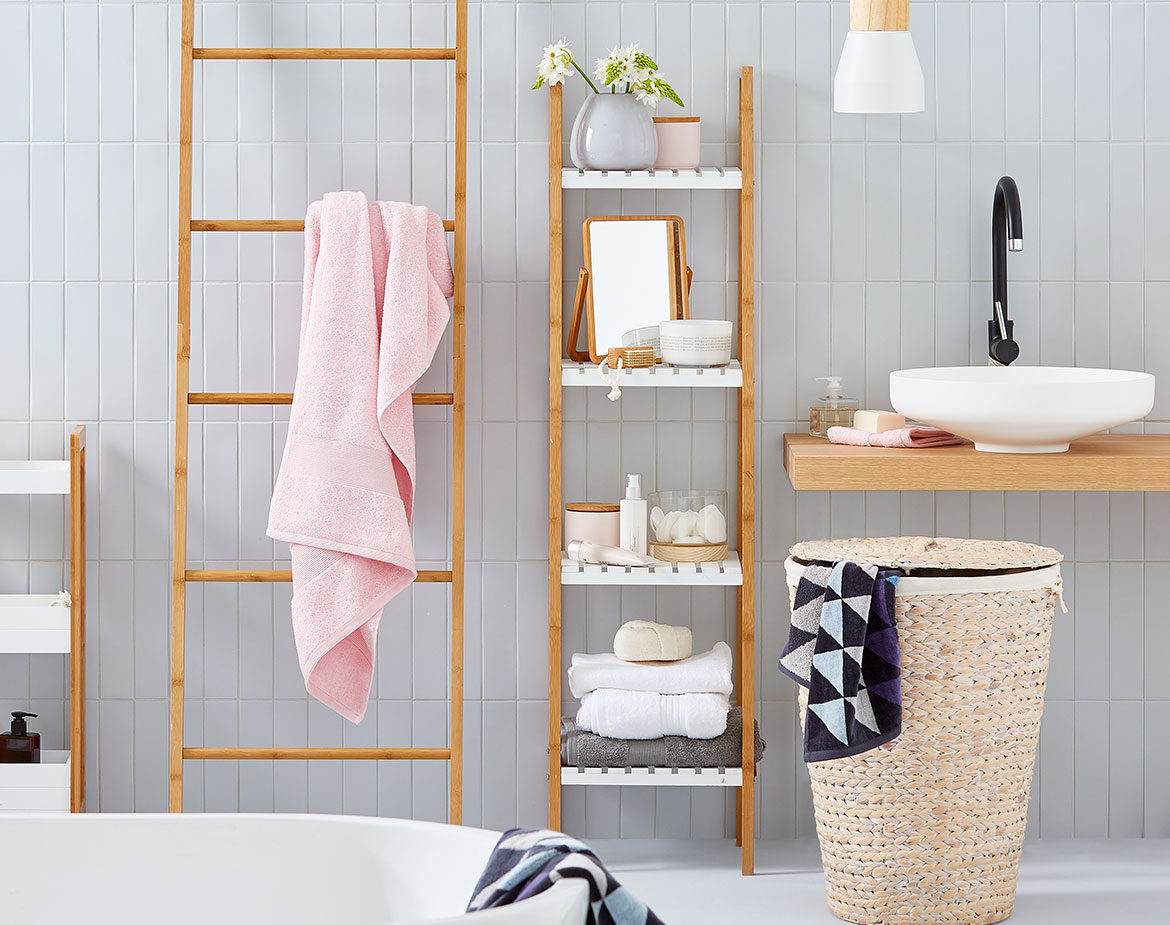 Bamboo decorative ladder $25 –

SHOP NOW

| 4 tier shelf with bamboo $35 –

SHOP NOW

| Laundry hamper $29 –

SHOP NOW
Bathroom Storage
Make life a little easier with a portable shelf such as our 4-tier bamboo shelf, which is perfect to slip into any bathroom corner to store your essentials. You can also use bowls and canisters to make the most of your shelves.
When it comes to your towels, our bamboo ladder rested against a free wall is a convenient way to store and air them, while a laundry hamper will keep your washing in check and clothes tidy.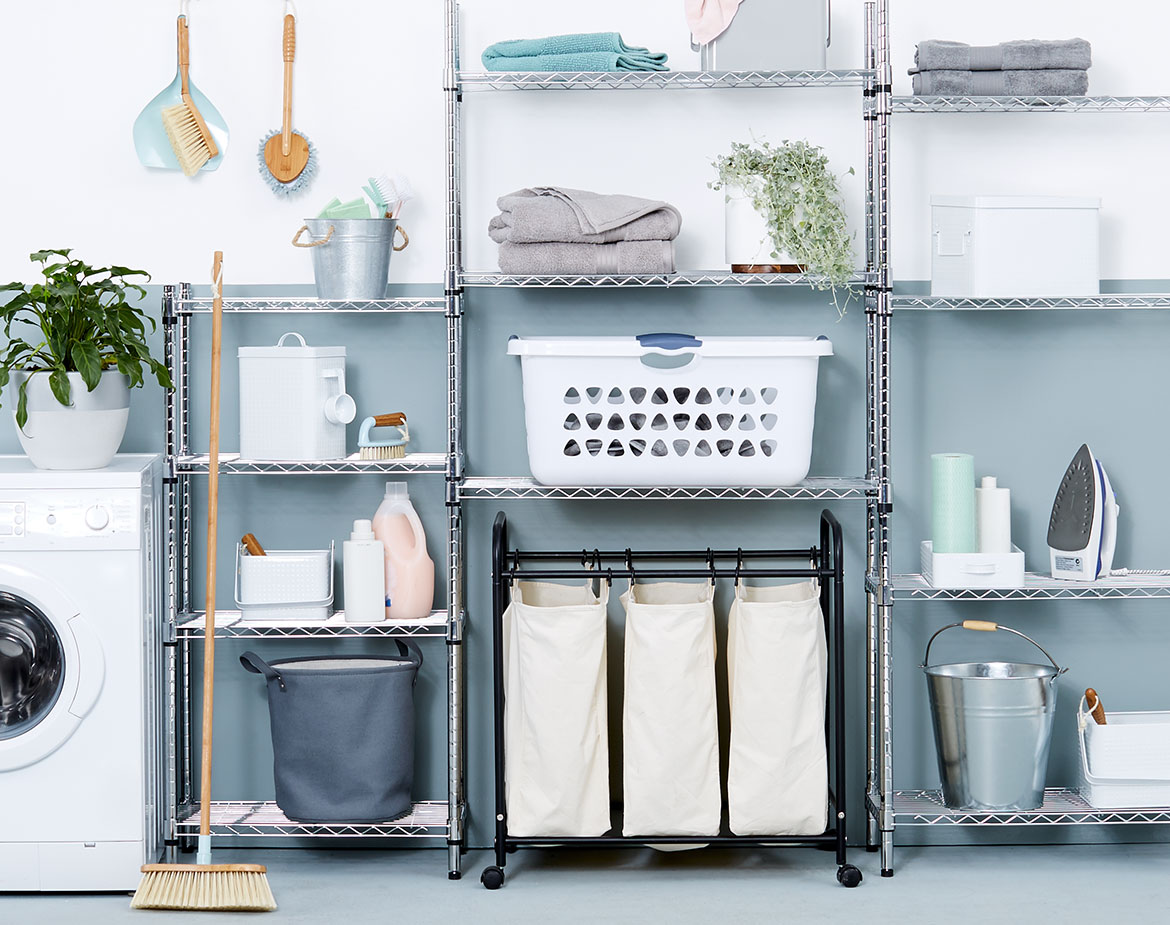 Chrome shelving solutions –

SHOP NOW
Laundry Space Savers
Create as much storage as you need with customisable chrome shelving. Each shelf can hold up to 50kg and features a durable chrome finish. It's great to use the lowest shelves for everyday essentials such as powder so that they are within reach and by using glass or plastic containers you'll be able to keeping an eye out on when to top up!
Check out our video on how to stack our chrome shelving below. Don't forget to add a laundry sorter to the mix to ensure your washing is kept in order. Creating your own small label tags that you can hang off each handle is a great way to keep colours, whites and delicates separate!
Watch our chrome shelving story solutions video >

Please note: The products featured in this story are available to purchase in store from 16th January until 5th February 2017.


MORE STORIES