READ ALL STORIES
The 4 must-have boot styles this season
If you've kicked your old boots to the curb, these on-trend styles will have you jumping for joy…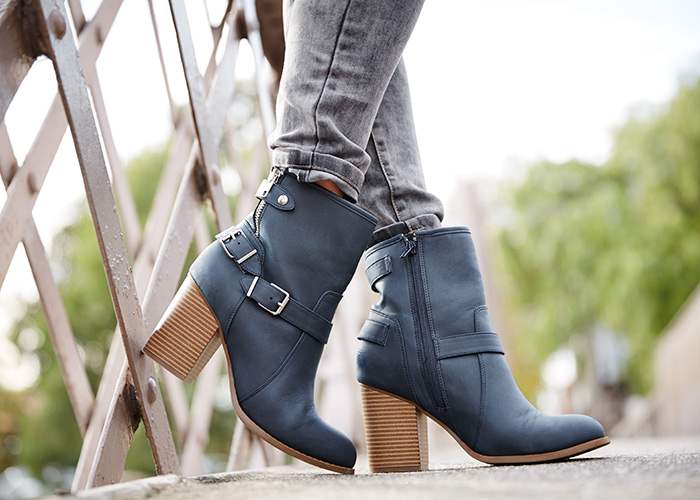 Statement Buckle Ankle Boot
Statement buckles and block heels give denim a contemporary edge. Wear them with cropped pants or slimline denims with your favourite fitted tee or a soft draping knit, or try a blue leather look for a spin on the usual black. For a cheeky twist, stockings or over-the-knee socks with knee-length A-line skirts look quirky cool.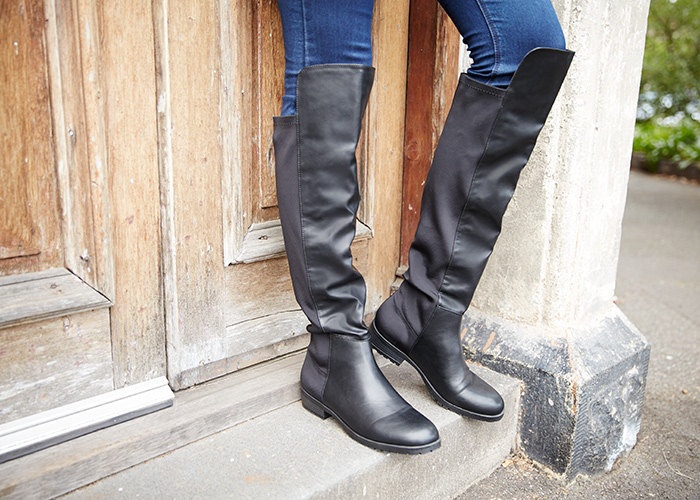 Over-the-Knee Flat Boot
This star allows you to have the best of both worlds – a flat heel for comfort and on-trend style with the over-the-knee leather look. Wear over tight jeans or jeggings for the perfect mix of style and casual comfort, and go for styles with a neoprene back for adjustability as well as comfort.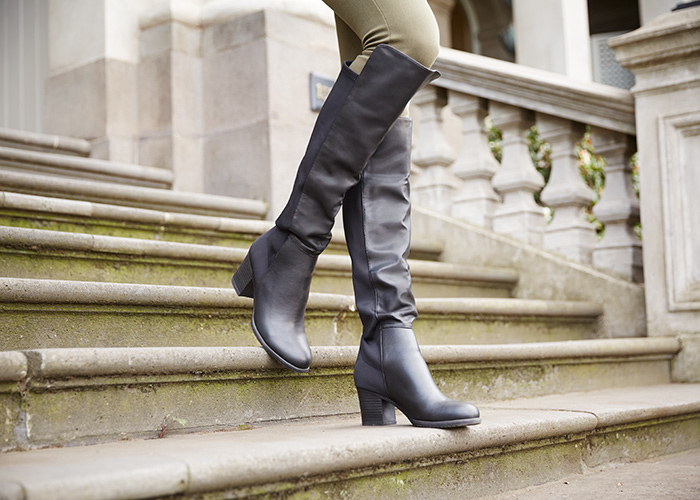 Over-the-Knee Heel Boot
Sophisticated heels will always take your wardrobe to new heights. Team leather look over-the-knee heeled boots with bold block colours and simple lines, like a pencil skirt and a long-sleeved structured top. Toss on a cross-body handbag and a few chunky accessories to carry through an edgy look.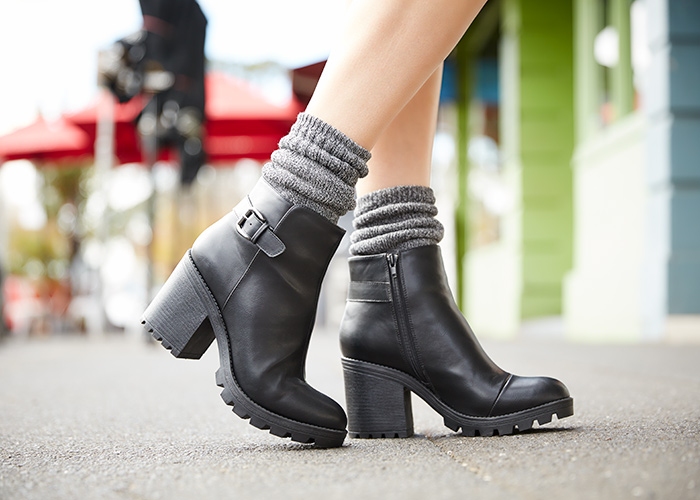 Lug Heel Ankle Boot
The most versatile wardrobe staple ever - a funky side buckle ankle boot with a lug heel works for stylish and casual day looks while being ready to rock for P.M 'dos. Use this wear-anywhere basic with fun, bright or patterned leggings and tights for a quirky feel, or add your favourite utility jacket for an on-trend military look.
Please note: The products featured in this story are available to purchase in store from 11 June – 24 June 2015.