READ ALL STORIES
4 Dinnerware Styles For Everyday Entertaining
Posted on July 28th, 2016
Whether it's a dinner party or a long lunch, dress up your table in a flash with our dinnerware inspiration. Get yours today!
Matte black dinnerware - $2ea.

SHOP NOW

| Matte black salad bowl - $6

SHOP NOW


Matte black serving platter - $6

SHOP NOW

| 3 piece acacia platter with bowls - $15

SHOP NOW
Stylist tip: DIY your own napkins with one of your tablecloths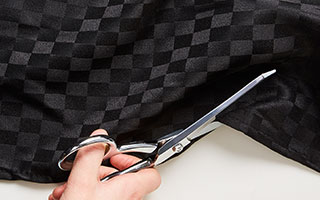 Step 1:
Cut tablecloth into 40x40cm squares.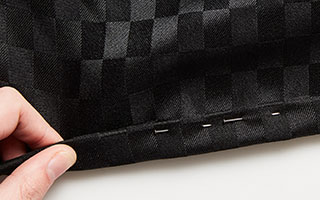 Step 2:
Turn over edges, pin and sew a seam.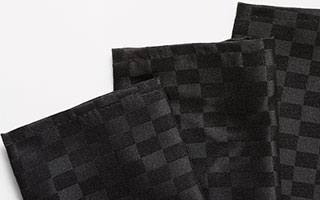 Step 3:
Fold evenly three times to create napkin.
Contemporary
Let your dish take centre stage with our spliced dinnerware designs. Add a dash of freshness to your table with vibrant florals and fruits.
Spliced dinnerware -
$2ea.
SHOP NOW
Classic
Keep it fresh with white dinnerware set against bright pops of turquoise and simple silver cutlery. The perfect setting for laid-back dining.
Super white porcelain dinnerware -
$3ea.
SHOP NOW
Natural
Mix and match wooden and neutral woven textures to create a modern and sophisticated setting ideal for any occasion.
Wide rimmed dinnerware (includes dinner plate, side plate or bowl) -
$2ea.
SHOP NOW
Please note: The products featured in this story are available to purchase in store from 28th July until 21st August 2016.
MORE STORIES