READ ALL STORIES
Awesome DIY Science Experiments
Posted on June 23rd, 2016
Gather your mini scientists for some explosive volcano eruptions, robot building, water action and solar powered fun. With these DIY science experiments, the kids won't even realise all the learning they're doing!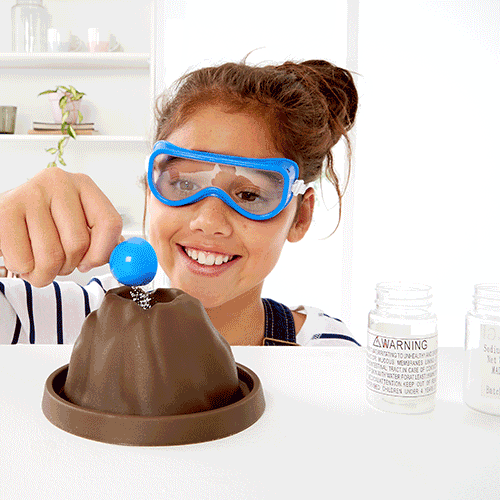 Volcano eruption kit. Ages 10+ years.
$6
SHOP NOW
Make an erupting volcano!
The kids will explode with excitement as they build their DIY volcano eruption! Let them summon their knowledge and do a little thinking as they construct the volcano. Then slip on the safety goggles, mix up the chemical compounds and watch and learn as the bubbling and fizzy lava flows. The amazing eruption from the crater is sure to be something their friends and family will love to watch! The perfect DIY activity for rainy days, curious minds, science fun and it's a cool decoration.
Get to know your body!
Kids will be fascinated while learning how the human body works with a 16-piece human torso kit. The build-your-own 3D model and stand means children can assemble the torso and organs into positions while learning how they function. The set includes a human body poster and illustrated manual to help little biologists, a calorie turning wheel, 10 vitamin and mineral cards, 'do you know' cards and more for loads of interesting learning.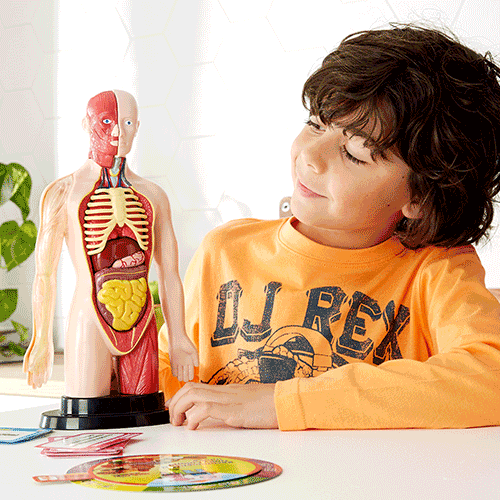 Human torso set. Ages 8+ years.
$29
SHOP NOW

Please note: The products featured in this story are available to purchase in store from 23rd June until 13th July 2016.
MORE STORIES