READ ALL STORIES
3 Top Tips To Decorate Small Spaces This Christmas
Posted on November 1st, 2016
Bring joy to your space this Christmas, no matter the size! Check out our top tips on how to decorate your home this holiday season.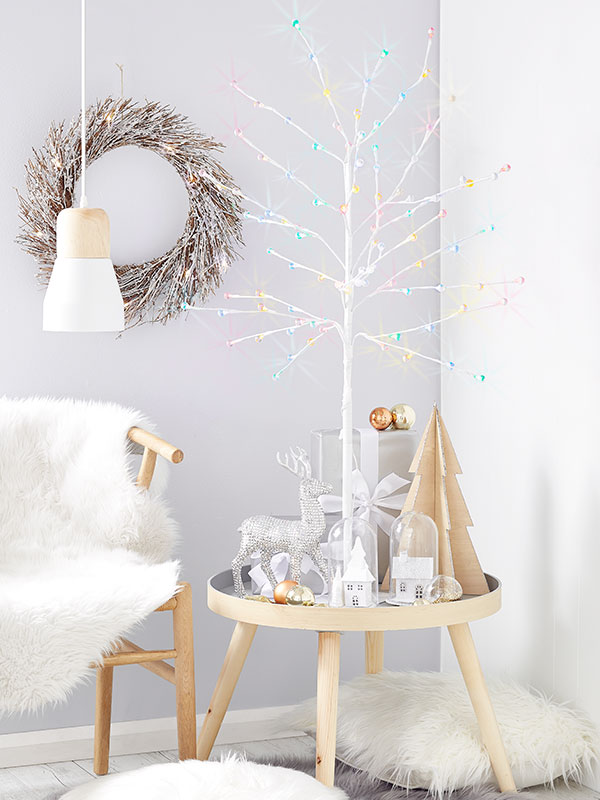 Festive Touches
Create Christmas magic in a flash with Scandinavian inspired pieces! Start with placing snow globes and reindeer decor around the room. Then pop a few on your favourite bookcase and add this fun Scandinavian wood tree on a side table, for a touch of festive joy.
Scandi wood tree with glitter -
$7.
SHOP NOW
Bling reindeer -
$12.
SHOP NOW
Snow globes -
$5.
SHOP NOW
Light up branch wreath -
$15.
SHOP NOW
120cm (4ft) white twig tree -
$22.
SHOP NOW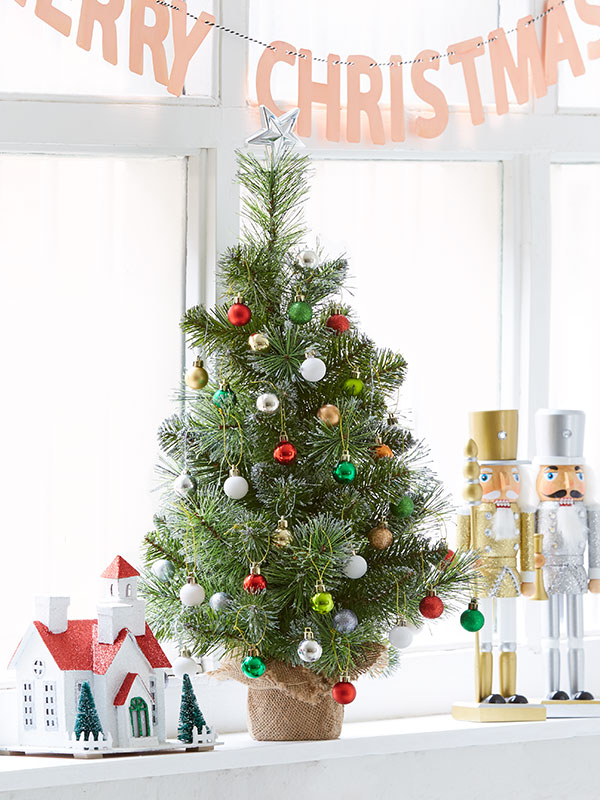 Table Tree Magic
You don't need a huge living room to create a traditional Christmas feel! If you're short on space, why not try this small green tree for a small option that's big on cheer! Don't forget to dress it up with these festive mini baubles to complete the look.
Small tree in hessian base -
$10.
SHOP NOW
25pk Mini 2.5cm Baubles -
$3.
SHOP NOW
Nut crackers -
$10.
SHOP NOW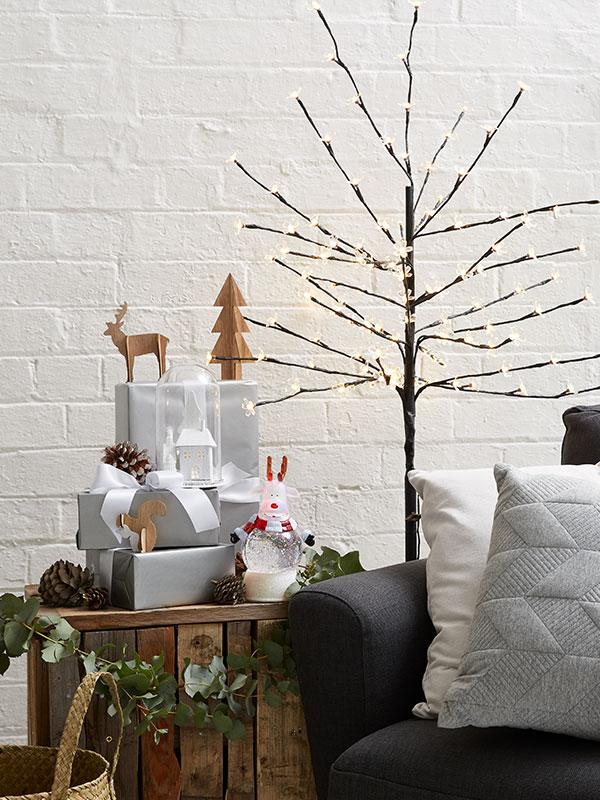 Winter Wonderland
Go for the urban trend this Christmas and add a dash of the outdoors to your space with these twig trees. Available in brown or white, these twig trees will add a natural Scandinavian touch to the room.
120cm (4ft) brown twig tree -
$22.
SHOP NOW
LED light up snow globe -
$10.
SHOP NOW
Please note: The products featured in this story are available to purchase in store from 1st November 2016 until sold out.


MORE STORIES