Sports, health, camping & more
Be active and adventurous. Explore our range of sports and outdoor gear. Whatever you need for your hobby, we've got your essentials sorted.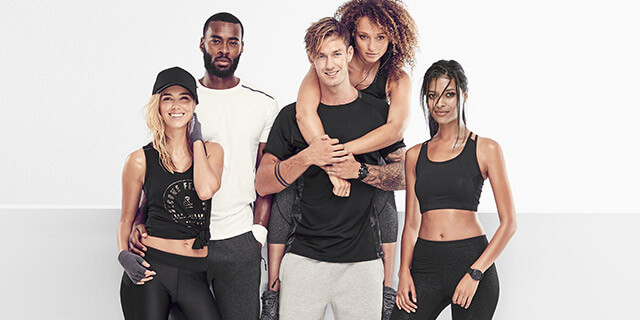 Just landed: Fit for everyday
Blackout your wardrobe with activewear for women and men to kick start your routine in style.
Shop the catalogue
Women's activewear
Break a sweat
Our great value women's activewear lets you hit peak performance with the ultimate style. Make your fitness journey more comfortable than ever.
Men's activewear
Get active
Super breathable, our great value men's range is perfect for boosting your energy at every turn, pivot and step, no matter the workout.
Exercise & fitness
Kick-start your health goals with our irresistible fitness range with essentials including gym weights, home gym and aerobic equipment, and boxing gear.
Our top sports & outdoor gear
Pump up the fun and jump into the outdoors with a range of bikes, camping gear and more for every activity at irresistible prices.