Sports, health, camping & more
Be active and adventurous. Explore our range of sports and outdoor gear. Whatever you need for your hobby, we've got your essentials sorted.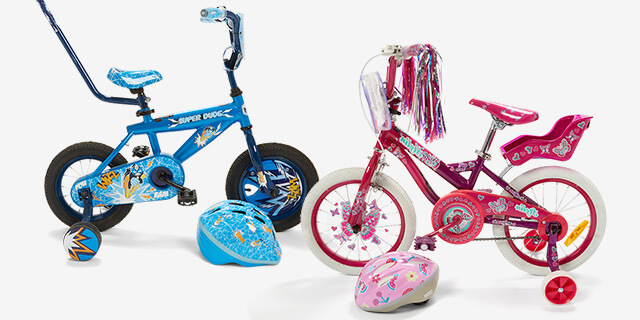 Ride in style!
Stay active with our great range of bikes, helmets and accessories for men, women and kids!
SHOP ALL
Our top sports & outdoor gear
Pump up the fun and jump into the outdoors with a range of bikes, camping gear and more for every activity at irresistible prices.
Camping and fishing
Happy Camping!
Wake up to the great outdoors in luxury and style with our great range of tents, sleeping bags and camping accessories.
Backpacks & luggage
Great Traveller
Explore our range of backpacks & luggage at irresistible prices for any outdoor adventure or weekend away.
Outdoor games
Hours of fun to be had with trampolines, playsets, water toys and backyard activities.
Scooters, skates & skateboards
Roll or skate with our range of trikes, scooters, skates and protective accessories.
Team sports
Our sporting equipment range has you covered including balls, nets and goals, guards and whistles.
Exercise & fitness
Kick-start your health goals with our irresistible fitness range with essentials including gym weights, home gym and aerobic equipment, and boxing gear.