Kids toys, activities and clothing
Set imaginations wild with our range of children's toys, clothing and accessories. Our playful collection provides everything kids need to create, learn and play.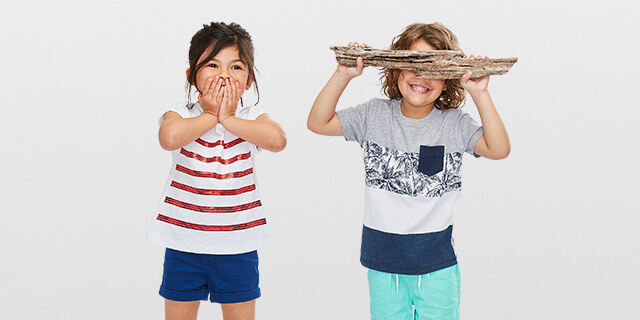 Kids' clothing to live and play in
Keep it simple and find the perfect fit with key clothing essentials from tees and singlets to dresses and playsuits.